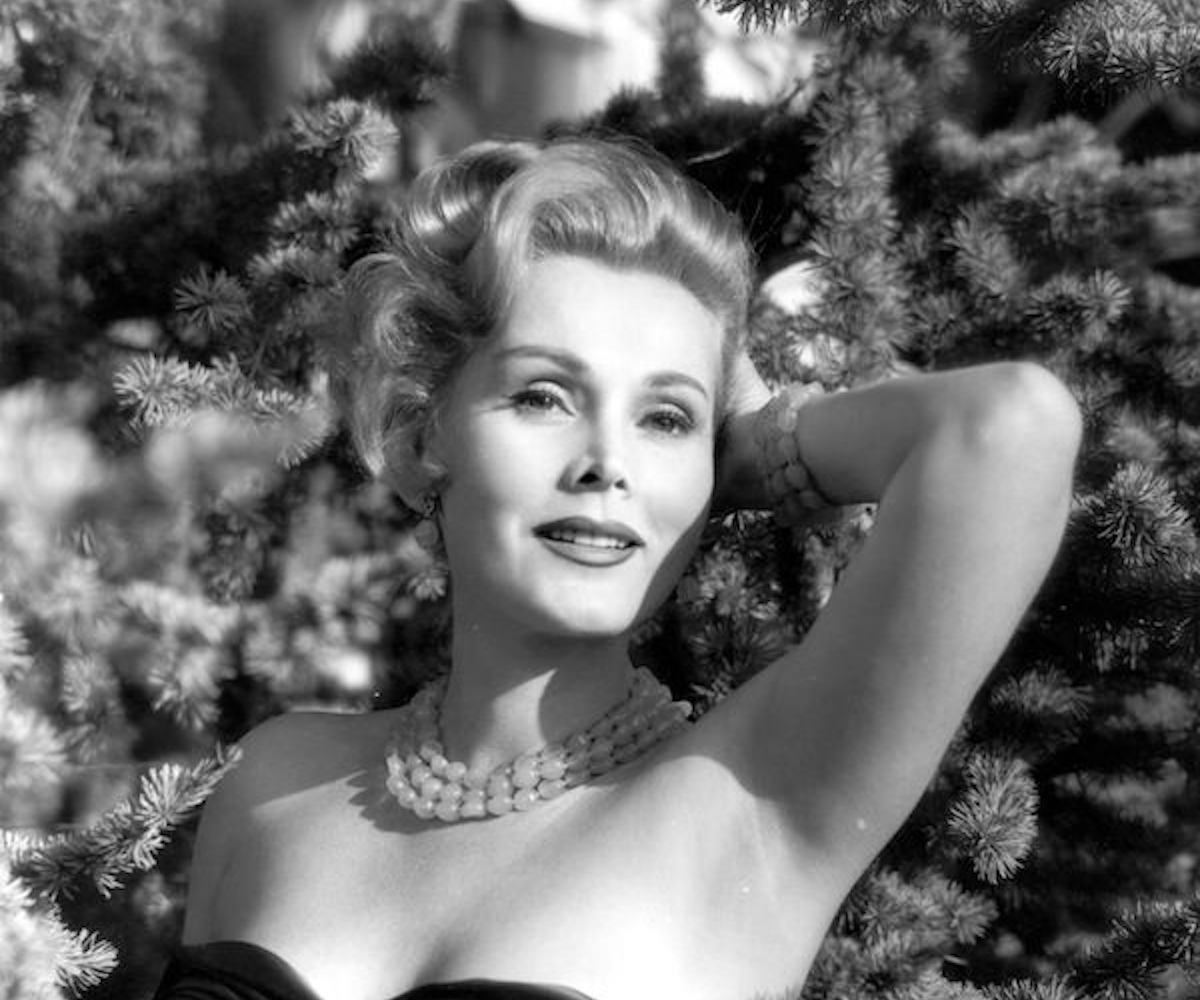 Photo by Baron / Getty Images
Forget The Urn—Zsa Zsa Gabor's Ashes Were Held In A Louis Vuitton Bag
Seriously, did you expect anything less?
Even in death, Zsa Zsa Gabor remains one of the most glam socialites the world will ever know. After succumbing to a heart attack at the age of 99 on December 18, the actress was celebrated at her funeral in Beverly Hills' Church of the Good Shepherd and in a private ceremony held at Westwood Village Park Memorial Cemetery. Never one for simplicity or tradition, Gabor's remains were placed in a gold box that was then put inside a Louis Vuitton bag, a turducken of luxury no one will ever be able to top. Although her final resting place will ultimately be in her native Budapest near her father, Gabor would have likely adored this cheeky, glamorous celebration of her life and style.
Gabor's husband, Frédéric Prinz von Anhalt, eulogized her for 40 minutes at the funeral, saying, "I want to remember the way she walked the red carpet. She loved it so much. Her life was only red carpet, nothing else... Keep her in your heart, the way she was. The way she was in Hollywood." Indeed, Gabor was one of the first people who was famous just for being famous—something so ubiquitous to us now but so unique in her time. That's not to say she didn't do anything with her life: She was a singer and a successful actress, most famous for her role as Jane Avril in Moulin Rouge and appeared in 28 other films, seven plays, and made countless TV appearances. She had nine husbands and could always be counted on for a sassy quip about marriage, men, and relationships ("I am a marvelous housekeeper. Every time I leave a man I keep his house."). She was a strong woman who wasn't afraid to own her beauty and get what she wanted in life, and made no apologies for it. Rest in peace, you divine creature.
(Via HelloGiggles and Time)