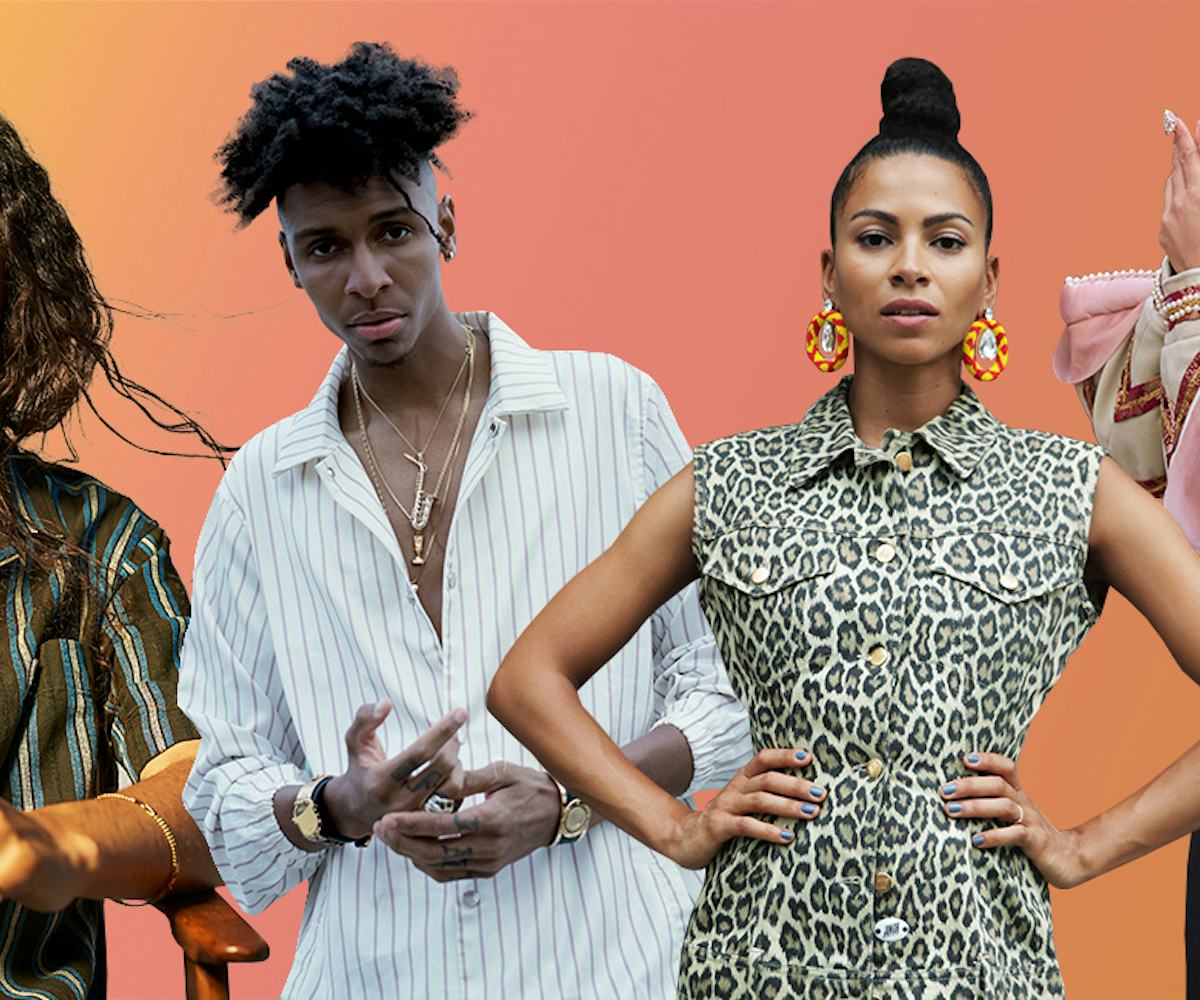 Photos by Harrison Grazier, Jack McKain, Rick Express, & Sony Music Spain
15 Up-And-Coming Artists To Watch In 2019
Now you can say you knew them first
As the year comes to a close and we reminisce about some of the biggest releases we had playing on repeat, it's nice to think ahead about all the glorious tunes that have yet to come. And 2018 saw plenty of up-and-coming artists make serious moves, dropping projects that definitely caught our eyes (or, ears), making the musical promise of 2019 all the more exciting. Below are 15 artists you're definitely going to want to keep tabs on in the new year, accompanied by their most recent release, so that you can study up and be ready for when they inevitably make it big.
Ama Lou
After a handful of singles were released over the past couple of years, Ama Lou finally blessed us with a short-but-sweet EP this spring. Here's hoping for a full-length release in 2019.
Adeline
Escort's frontwoman didn't hold back on her debut album, and she's set hopes super-high for everything to follow.
Kweku Collins
This Illinois-bred rapper has been on our radar for quite a bit now, but this year's singles, "Sisko and Kasidy" and "ET," have us dying for whatever bigger project lies ahead.
Rosalía
If you haven't been looking toward the Latin music scene for the latest bops, you've been seriously missing out. It won't be too long before you'll be hearing Rosalía's addictive songs everywhere in the U.S., too.
MUNYA
This Quebecois singer has us caught in a daydream with her hazy vibes and hypnotic French lyrics.
August 08
It's been pretty hard to not be faced with 88rising's stacked roster of talent; August 08 is yet another of its promising artists with whom you'll be obsessed soon enough.
Empress Of
You might recognize her voice from DJDS track "Why Don't You Come On" with Khalid—which, if you do, is all the more reason to dive into her solo tunes.
duendita
Massive shout-out to my Spotify Wrapped for introducing me to duendita in the list of songs it thought I'd like... it was so right, because now I can't stop spinning her debut EP, released this year, and hoping that there's so much more coming my way.
Nilüfer Yanya
I can't stress enough how much everyone needs to dig into Yanya's music.
Masego
The artist himself refers to his sound as "trap house jazz," and interpret that as you will as his cheeky approach to soul inevitably wins you over.
Ilham
Queensbridge-bred R&B artist Ilham is easy to fall for after just one track, but, in case you need another reason, she's a music nerd, too. Ilham graduated early from Cornell, where she got her classical music education.
Lexie Liu
Remember what I said earlier about 88rising? It was literally impossible to keep myself from including more than one of its artists on this list, especially after I've had "Nada" on repeat all week.
Melii
She's hard at work on her debut project, so you have plenty of time to get yourself emotionally ready for this sure-to-be-stellar release.
Jade Bird
It's no secret that we have a massive musical crush on Jade Bird.
The Regrettes
They first made waves with their debut release back in 2016, but the punky singles they've been releasing throughout the fall have us thinking that whatever comes next is going to kick serious ass.