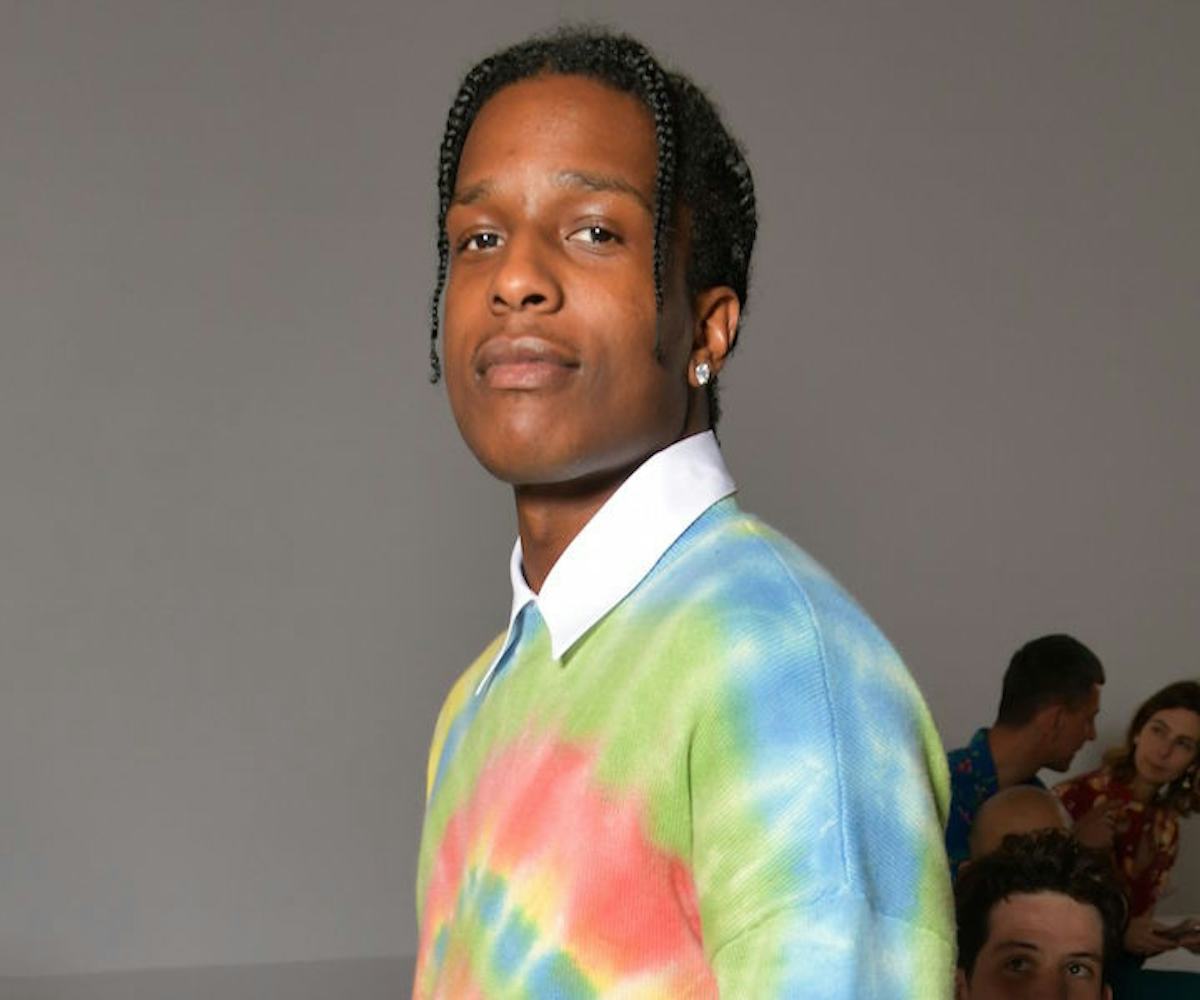 Photo by Swan Gallet/WWD/Shutterstock
A$AP Rocky Has Been Charged With Assault In Sweden
He's been held in Swedish jail since July 3
UPDATE 7/25/19 9:30am: A$AP Rocky has been charged with assault in Sweden, per a report by Variety. Public prosecutor Daniel Suneson shared in a statement, "I have today commenced criminal proceedings against the three individuals suspected of assault causing actual bodily harm, having come to the conclusion that the events in question constitute a crime and despite claims of self-defense and provocation."
************************************************************************************
A$AP Rocky's time in a Swedish jail could be extended by another week. Back on June 30, A$AP Rocky was involved in an altercation in Stockholm, videos from which spread online. On July 3, the rapper voluntarily went in for questioning and was detained. He has since spent two weeks in jail. Today marks A$AP Rocky's original release day, though Swedish prosecutors now claim to need another week to investigate.
According to a report by BBC, two men with A$AP Rocky at the time of the altercation have had identical detainment periods, and one of the alleged victims is now "being investigated for abuse, assault and attempted assault." The prosecutor's request for more time comes just ahead of today's detention hearing for A$AP Rocky.
Kim Kardashian and Kanye West have lobbied Donald Trump in an effort to speed along A$AP Rocky's release. An earlier report by TMZ likens conditions inside of the Swedish jail to a toilet, and alleges it is "disease ridden."
Currently, a petition on Change.org has garnered over 600,000 signatures in hopes of speeding along the release of A$AP Rocky. Titled #JusticeForRocky, the petition says in the description that "A$AP Rocky, his bodyguard and two performers from his show acted in self-defense after two men followed, harassed and physically assaulted them in Stockholm. Video footage shows the assailants following Rocky and his colleagues, even cutting off where they are trying to walk sometimes, while Rocky pleads to them that he does not want any issues."