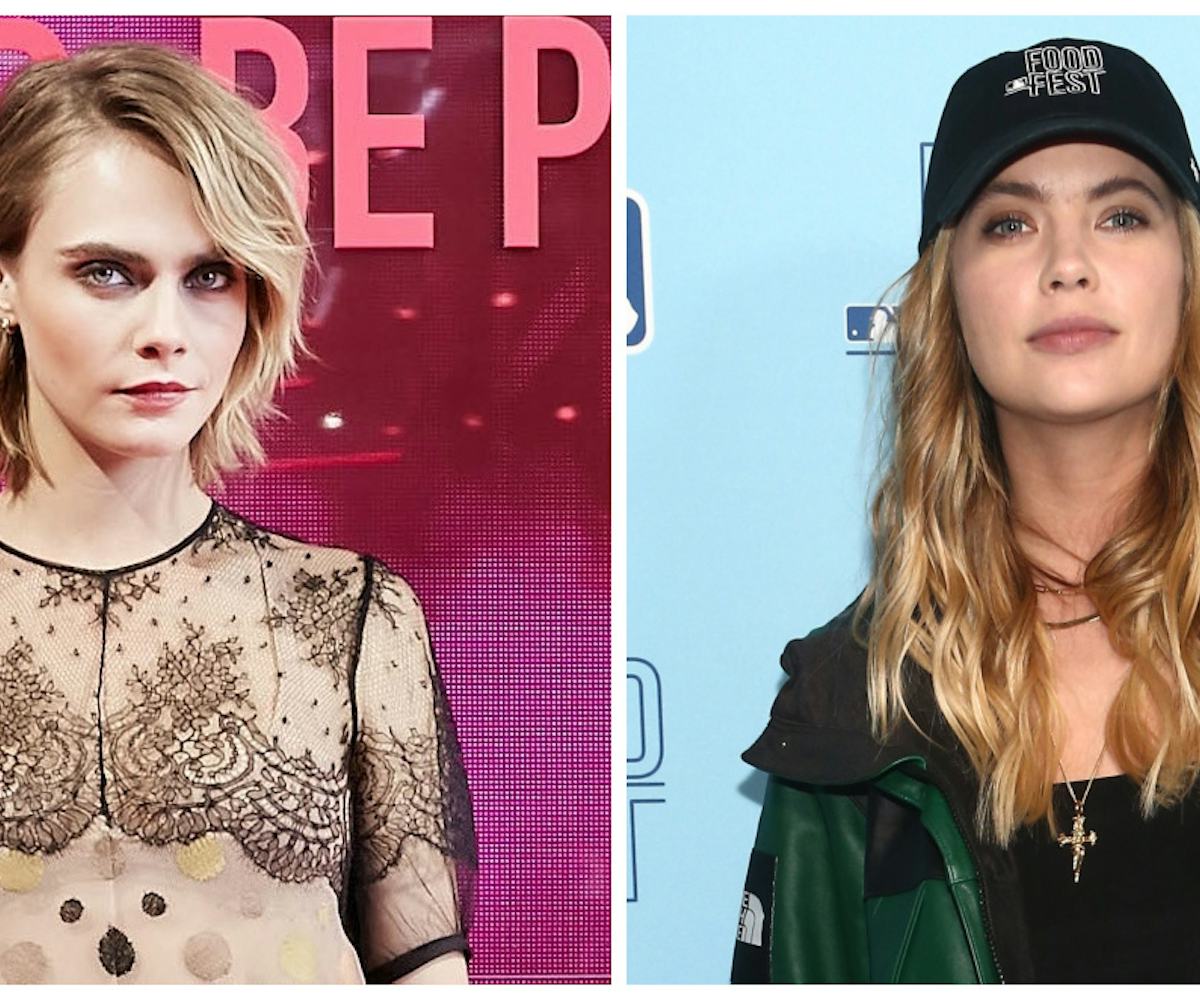 Photos by Ken Ishii/Getty Images for Dior, Tommaso Boddi/Getty Images
Cara Delevingne And Ashley Benson Are Kinkier Than You
If you were still doubting that Cara Delevingne and Ashley Benson are in a relationship, since they won't talk about it or pose on red carpets together, here's your proof. The two were photographed carrying a "fuck bench" (also known as a BDSM horse) inside a house, proving that they're not only in a relationship but probably having better sex than you.
The New York Post's senior style reporter Emily Kirkpatrick posted a photo of the two carrying the contraption, equipped with adjustable straps, buckles, and leather padding, on Twitter, noting that it's "easily the best celeb relationship confirmation I've ever seen." We'd have to agree, being photographed crossing the threshold with a bench intended for sex is a much better confirmation than, say, making it social media official.
Naturally, we had to find the exact product they had purchased, and it looks like it set them back about $600. It's time to start saving up.