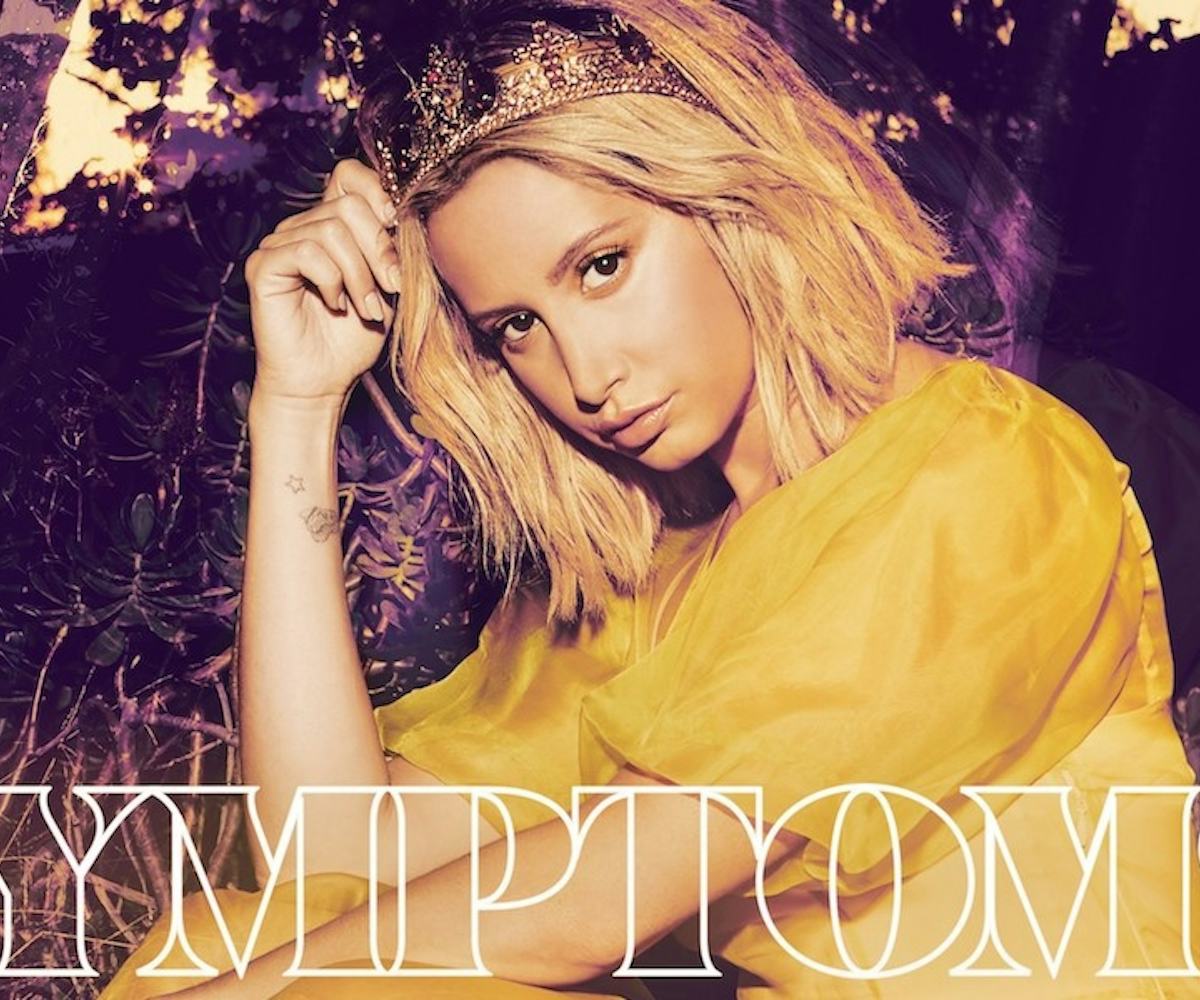 Ashley Tisdale Will Explore 'Symptoms' Of Her Mental Illness On New Album
She's back after nearly 10 years
Ashley Tisdale has announced her third studio album, Symptoms, almost a decade after the release of her sophomore album Guilty Pleasure. Her recent single, "Voices In My Head," has been revealed to be the lead single on the album, which is set for official release in May.
"Symptoms is a very personal record," the former High School Musical star said in a press release. "From beginning to end it's a complete journey of what I experienced." Each song on the album is named after a symptom Tisdale experienced while grappling with anxiety and depression. The projects serves as her own self-care journey. She adds, "I'm not scared of these feelings like I used to be, I'm proud of it and I have this album to celebrate my growth."
Just yesterday, Tisdale also announced her latest acting gig, a Netflix comedy series titled Merry Happy Whatever. The best part? It's basically the grown-up Disney channel series we've always wanted, as Tisdale stars alongside Bridgit Mendler of Lemonade Mouth fame. With all this nostalgia, I'm going to be blaring Headstrong and planning a viewing party showing all of Tisdale's best moments ASAP. Who knew "He Said, She Said" would still slap more than 12 years later?
Revisit the lead single off Symptoms, below, and try to reel in all the excitement and keep your cool until the album drops on May 3.