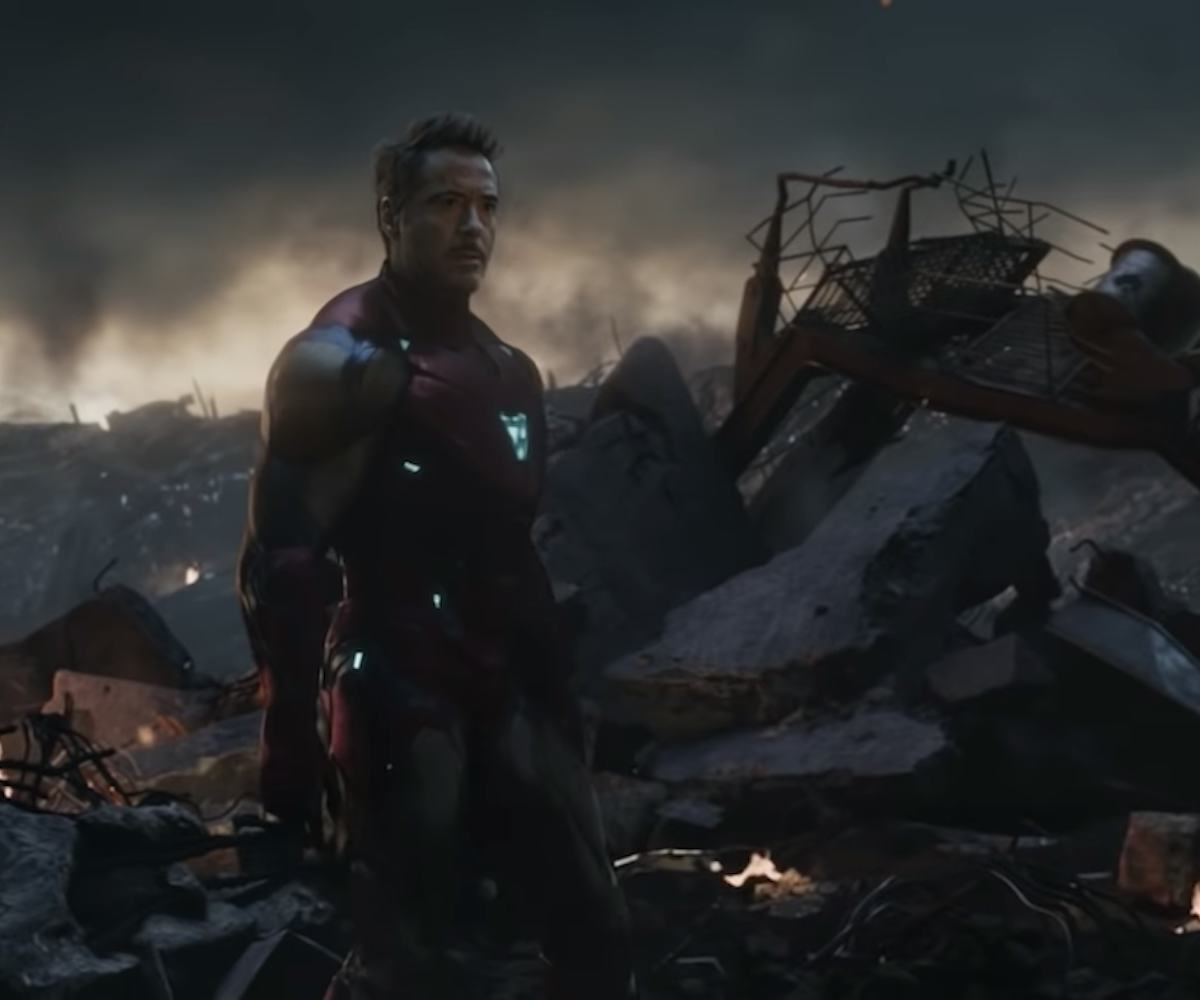 Iron Man & Captain America Come Face-To-Face With Thanos In Final 'Avengers: Endgame' Trailer
In the final trailer for Avengers: Endgame, we finally have a first look at some of our favorite superheroes going face-to-face with Thanos in an effort to bring back their colleagues and loved ones.
After Thanos turned half the world to dust at the close of Avengers: Infinity War, it was clear that the Avengers had a lot of work on their hands to undo his tragic mess, and previous trailers have shown that they'll do "whatever it takes" on the departed's behalf. Well, "whatever it takes" seems to be taking on the big guy himself, per the new special look trailer revealed by Marvel early Tuesday morning. In it, Iron Man (Robert Downey Jr.) is seen standing strong amongst the wreckage across from Thanos (Josh Brolin). Another shot shows Captain America (Chris Evans) and another shadowy figure alongside him, ready to go into battle.
The most heartbreaking moment of all? Watching Tony Stark, aka Iron Man, pick up a framed photo of himself with Peter Parker (Tom Holland), with a voice-over from Thanos saying "you could not live with your own failure." Oof. Parker's Infinity War death caused mass, meme-filled sadness across the vast internet when he cried out to Iron Man that he didn't "feel so good." I'm tearing up now just thinking about it, and am ready to take up arms alongside the Avengers if it means bringing justice to Parker, and all those who may have died.
Avengers: Endgame hits theaters on April 26. Watch the final trailer, below.