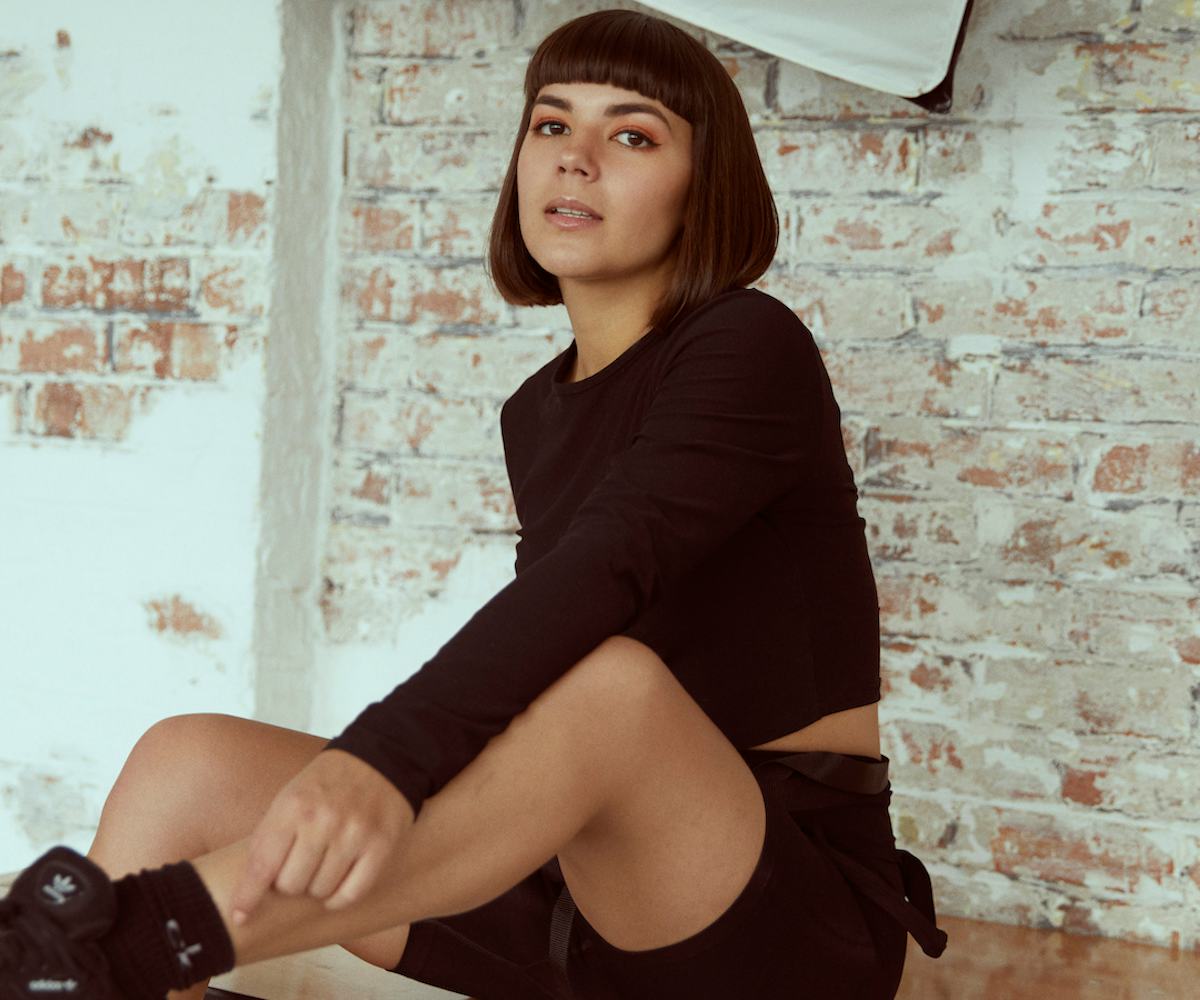 Photo by Polly Hanrahan
This New R&B Single Is All We Want To Hear Right Now
Ayelle premieres "Regrets" with NYLON
Ayelle learned what regret really feels like when she was working on her new single. The Swedish-Iranian singer may have been writing tunes since she was young, but she's still able to surprise herself with the message behind her music—which is exactly what happened on her latest track, which also features Akacia and BB. And now, she's premiering this new song exclusively via NYLON.
"Akacia and I were sending recordings back-and-forth since I'm in the U.K. and she's in Australia, and 'Regrets' kind of came about as one of those concepts that you can't really grasp whilst writing it," Ayelle told NYLON. "It was only in the aftermath of writing the song that Akacia and I realized what it was really about and how the lyrics describe different states of anxiety and fear."
Ayelle adds, "Brad Baker, who produced it, really added that layer of nostalgia to it that brings these concepts to life." Over a light, twinkling synth, Ayelle sings, "Sometimes I wonder what it feels like to lose your mind/ And I wanted to try it just one time/ To let my heart say what's really on my mind/ I didn't want to have regrets this time." On the song, Ayelle switches between being brooding and tender, posing questions to her lover and flipping them around to reflect her own wish to turn back time, and do it all over again.
Listen to "Regrets," below.