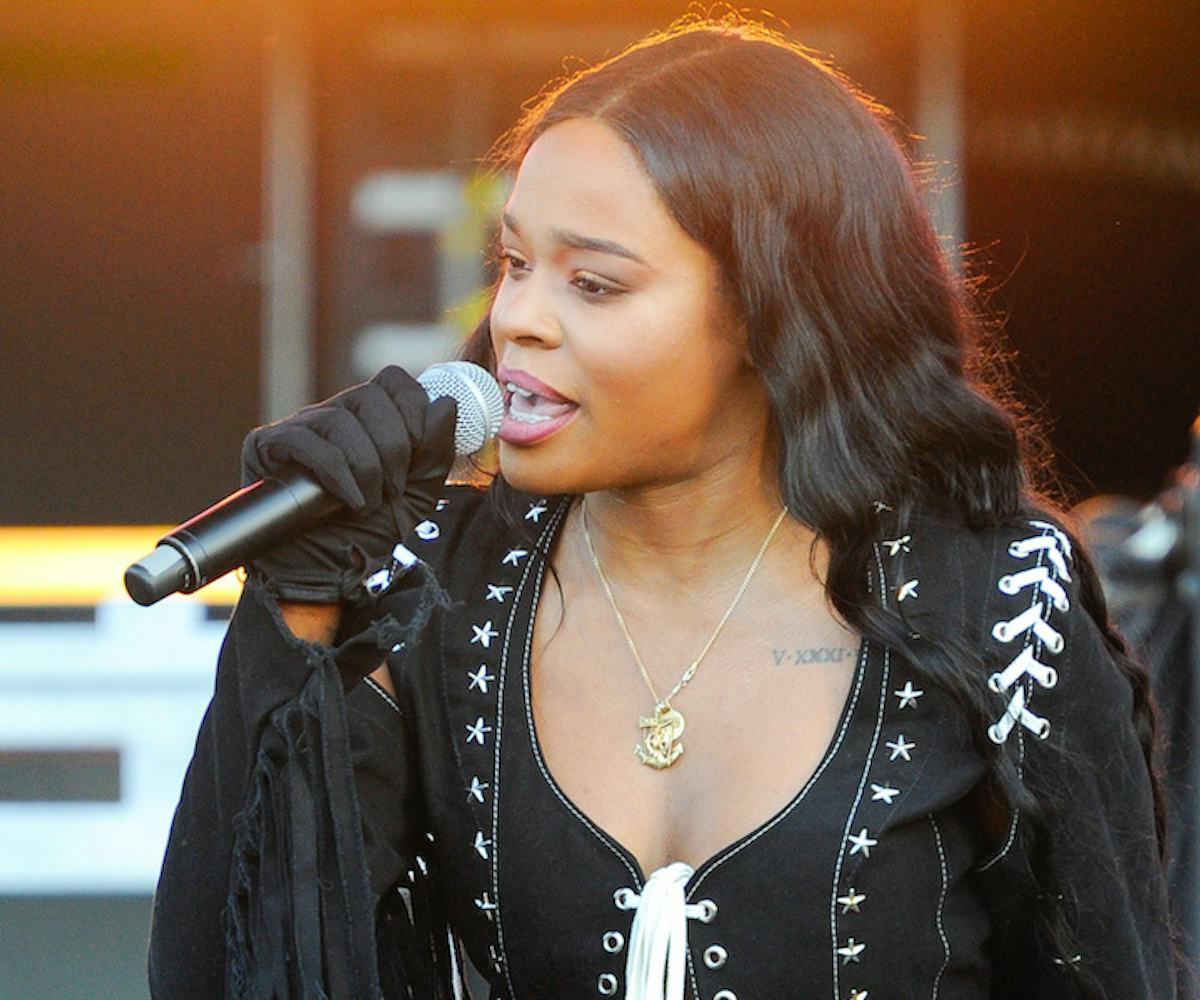 Photo by Sergi Alexander/Getty Images
Azealia Banks Is Predicting The Divorce Of Two Major Couples This Decade
2020 is already off to a rocky start, and Azealia Banks is predicting plenty more chaos to come before 2030 hits. Banks' heady premonitions for the decade ahead affect literally everyone on the earth: she's seeing diseases cured, big Hollywood relationships hitting the fan, and North and South Korea "finally" uniting "after decades of fighting." The best part is, Banks doesn't see a second term of Trump in the future of the U.S.
According to the rest of Banks' predictions, originally posted to her Instagram Story before being deleted, Kanye West's Yahndiis finally getting a proper release in 2026. Banks describes the album as "a milestone in humanity's effort to contact and/or harness *GOD*" as well as West's "spiritual breakthrough." Those are some major expectations. Unfortunately, not all will go well for Yeezus — Banks predicts that Kim Kardashian will divorce West in the same year as his big breakthrough. Beyoncé and Jay-Z will supposedly also divorce in 2026 — after being in an "open relationship" starting in 2022 per Banks — so perhaps a new power couple is coming to reign over the music industry at large.
Naomi Campbell will rise to power (literally) over the next few years, as Banks forsees her marrying into British royalty. Specifically, to "a MUCH younger duke or early," with whom she will have a child in 2025. On the darker side, Banks predicts Meghan Markle's death, as well as Prince Harry's return to England.
In better news, Coldplay frontman Chris Martin is apparently going solo, and his debut will "be some Billy Idol sh*t," which sounds a lot better than Coldplay 2.0. Trading "The Scientist" for "White Wedding" as the world goes down in flames feels like a good move, no?
This full list may seem a bit too out-there to actually become reality over the next 10 years, but in the first month of 2020 alone Banks has already proved the impossible, possible by ending her beef with Grimes and, uh, auditioning for Euphoria?! Perhaps the world will look back on this list as it does particularly prescient episodes of The Simpsons, and by the time we realize her power, it will be too late. Hear what Banks' says is headed our way in the full list below.