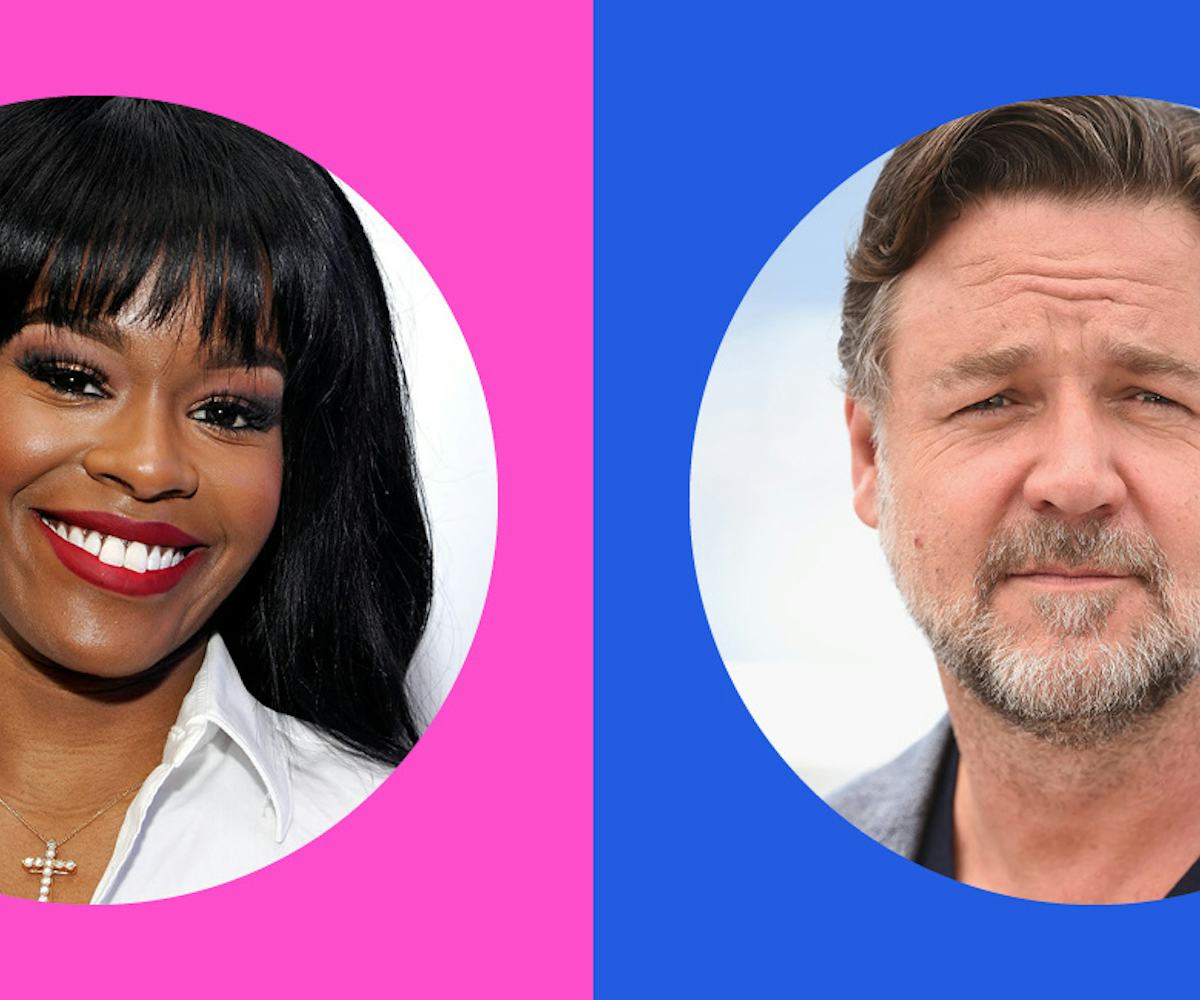 Photos by John Sciulli and Ian Gavan/Getty Images
Azealia Banks Is Going To Hex Russell Crowe
And she needs your help to do it
Forget Jack Dorsey, Azealia Banks has her witchy sights on another target: Russell Crowe. In a quickly-deleted Instagram post, Banks called on her fan base—who she lovingly calls the KUNTBRIGADE, or kunts—to join her for a lesson in hexing the actor. "I believe in my kunts' spiritual abilities so much," she wrote in the post. "I'm confident in starting your training at advanced level."
Set your alarms, KUNTBRIGADE. This class will take place on Cheapyxo.com at 9:17pm "SHARP" on December 3. Banks has requested fans find the most revolting pictures of the soon-to-be-hexed Crowe so that they can use them to practice four different types of hexes: "empty pocket hex, sickness & crippling hex, impotence hex, And an insanity hex."
"This is an important skill to have," Banks noted, "especially as we live in a society where men can buy their way out paying for their transgressions." Earlier this year, Banks set up a GoFundMe to sue Crowe for allegedly assaulting her back in 2016. She had also previously filed a battery report against Crowe. She did not mention these allegations in the Instagram post.
View the Instagram post, below.