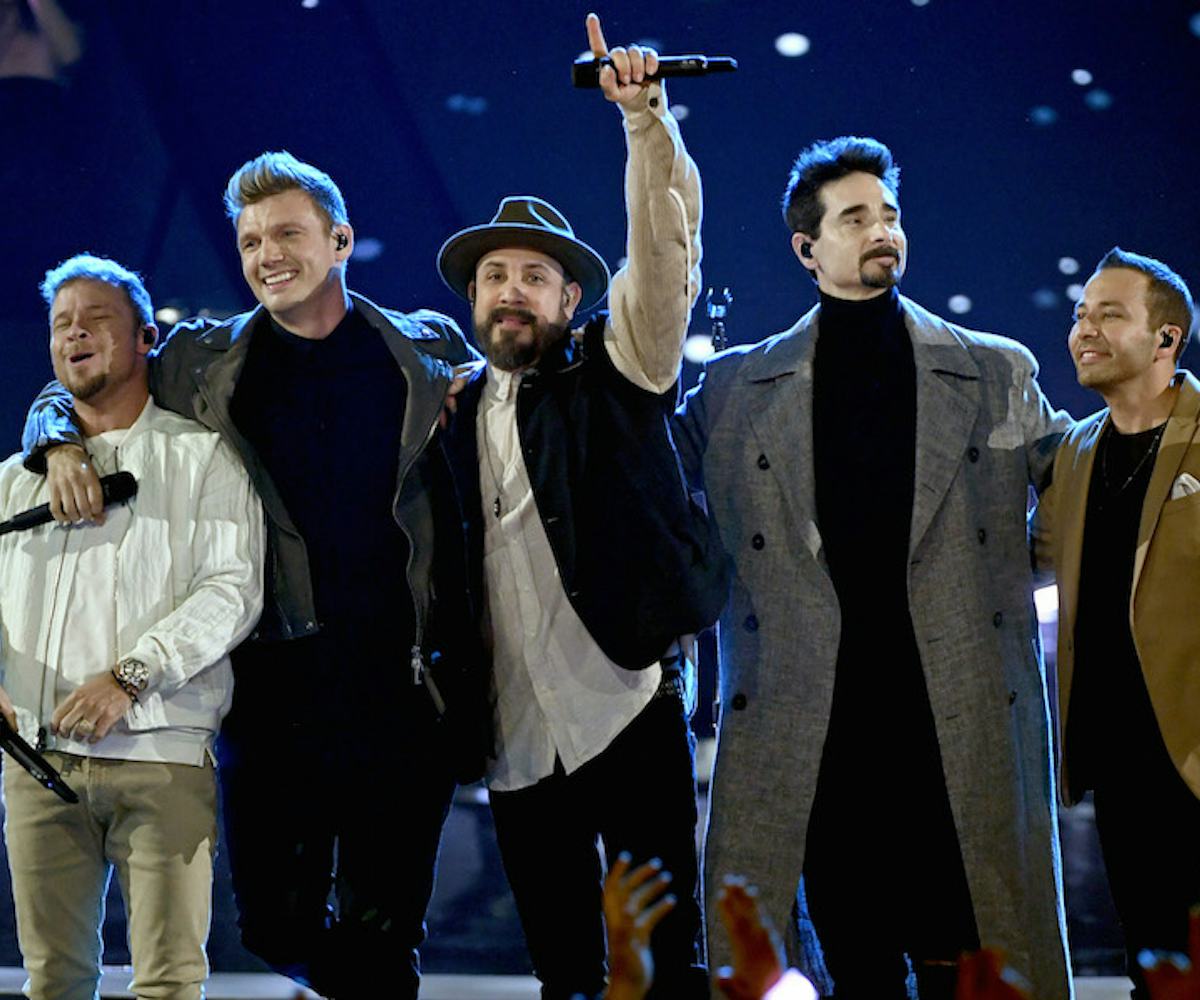 Photo by Kevin Winter/Getty Images
The Backstreet Boys Blessed Us With An Acoustic Version Of Their Biggest Hit
"I Want It That Way" still slaps
It's 2019, and the Backstreet Boys are still just as thankful for their early bops as we are. To celebrate 20 years of "I Want It That Way," the band reimagined it as an acoustic ballad. Have no fear—the harmonies are still tight, and the boys have still got it after all these years.
I personally would play the original at any time, for any mood, but it's kind of nice to have the option for those who aren't always ready to get down to a vintage pop hit. This acoustic version of the Millennium single is far closer to the emotional content of the lyrics, with guitar and piano dramatically backing the band's vocals. It's perfect for crying into a glass of white wine, rather than scream singing along to it in a club.
Despite being released two decades ago, it's pretty apt for the band to want to give the song a refresh even if it wasn't a big anniversary. They're about to head out on a world tour; of course the Backstreet Boys should shake the song up and make it fun for themselves again.
Listen to the new take on a classic below.