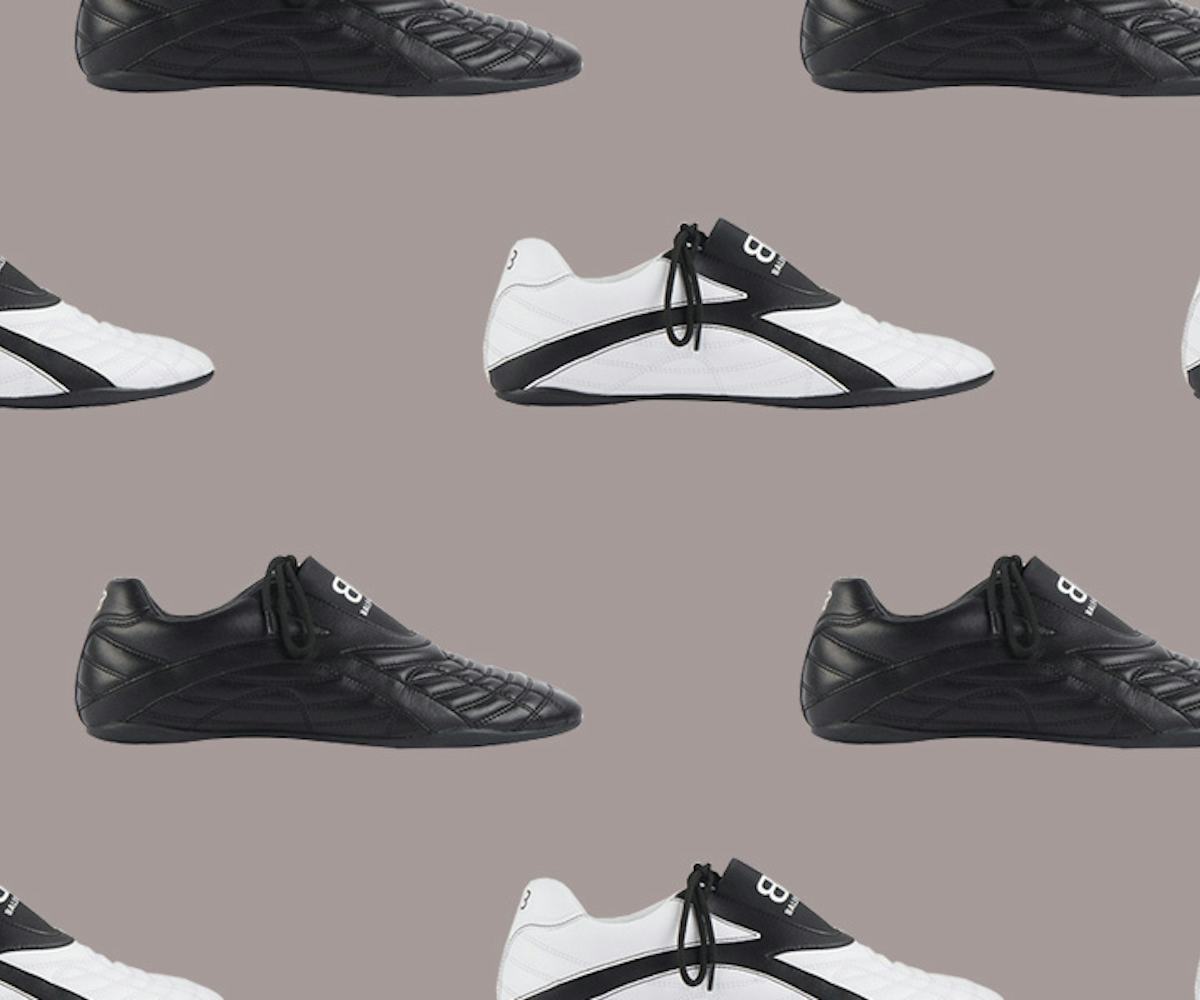 Courtesy of Balenciaga
Is Balenciaga Over The Chunky Sneaker Trend It Helped Start?
According to the luxury brand's new Zen sneaker, all signs point to yes
It might be time to retire the chunky dad shoe. On Friday, Balenciaga announced the release of its Zen sneaker, a leather-free, slimmed-down departure from its signature Triple S, a platform-style sneaker that skyrocketed into "It"-item status and whose bulky silhouette dominated footwear trends for the past few years.
The new launch is a bold choice coming from the brand that helped herald in the era of the "ugly" oversized sneaker, and Zen's style is a strong pivot away from Balenciaga's old standard. According to the luxury brand's press release notes, Zen is inspired by the footwear of martial arts, soccer players, and casual sports fans. The shoe is tapping more into innovative athletic tech, rather than meme-worthy, Instagram-friendly designs.
Balenciaga may be accurately predicting a shift in the trend, though. The Triple S, which originally retailed for $950 (give or take, depending on the finish and colorway), is now marked down within the $600 range on sites like Net-a-Porter, SSENSE, and its own online shop. Streetwear and sneaker expert Sean Conway told Nylon that the resale value for the Triple S may be decreasing, but that doesn't mean it's completely over for the popular shoe.
"While search demand for the Triple S increased 70% from the first half of last year to the second half, we started seeing resale value soften as it became less of-the-moment as it once was," he said. "This isn't the end of the Triple-S. However, I'd be surprised if we continue to see the same level of demand over the next few years."
The Zen sneaker is currently available for purchase on Balenciaga's site in two colorways for $550, and will make its in-store debut on Jan. 20th.