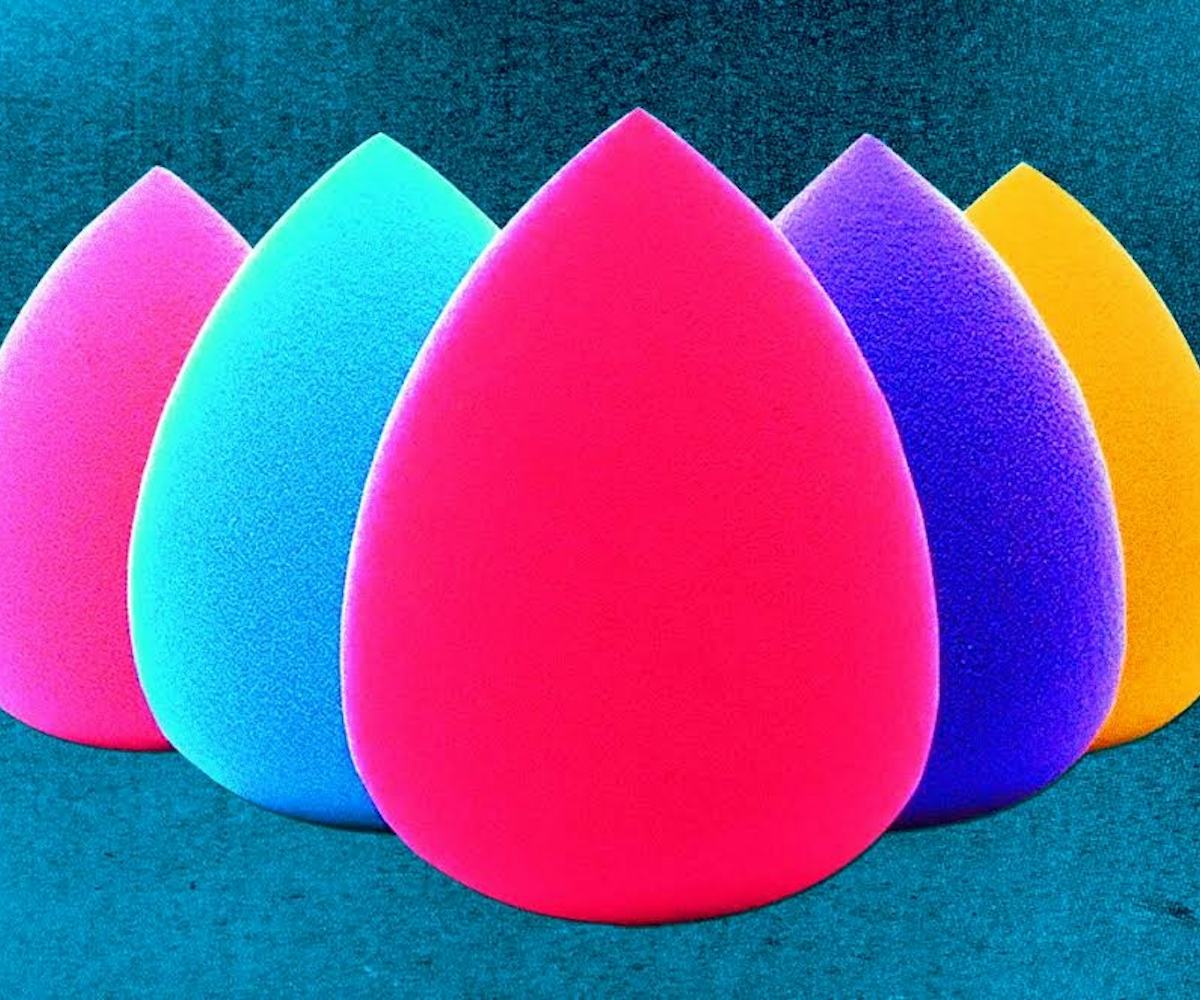 Image courtesy of Amazon
This $9 Makeup Sponge Has Over 4,000 Five-Star Reviews On Amazon
Replacing your favorite makeup tool is more affordable than ever
From a seamless blend of your foundation to reaching every part of your under-eye with concealer, a beauty sponge is a common hero in makeup bags everywhere. And while some popular blending sponges come with a hefty price tag, the Beakey makeup sponge has earned the approval of Amazon reviewers for its affordability and durability — retailing for just $9.
Unlike comparable beauty sponges and blending tools, which typically range in price from $8 - $20 for an individual sponge, this Amazon offering includes five sponges in bright neon colors — which also makes spotting it in your makeup bag a lot easier. There's definitely nothing wrong with splurging on a sponge, but for some Amazon reviewers, the $9 Beakey price point is one they can't seem to pass up, with one reviewer noting, "I was honestly surprised at how well these sponges performed, given their cost." Another customer agreed, saying, "I would say these are very comparable high end blending sponges for a fraction of the price."
The affordability of the product also comes in handy when you consider how often you should be replacing your sponges. Experts previously told Allure that you should replace your makeup sponge at least every three months, but for some, the cost of consistently replacing a much-used tool in their makeup arsenal can add up — making it easy to see why an affordable and quality option like the Beakey sponge is so appealing to its reviewers. "I still don't have to switch often — they're good enough that they last for a while if you clean them," shared one customer. One person did the math, noting that the 5 pack will essentially last you for an entire year. "I was honestly surprised at how well these sponges performed, given their cost," a person wrote.
If you hope to keep a pack going strong all year, the best thing you can do is keep up a good cleansing routine. According to dermatologist Joshua Zeichner, not washing your sponges could lead to some unwanted skin side effects. "Reusing dirty make up sponges not only increases the risk of skin irritation and acne breakouts, but also can put you at risk for skin infections," he shared with NYLON, while suggesting to use the same cleanser you use to wash your face, baby shampoo, or dishwashing soap.
Of the 10,000 online reviews, many praised the product for being easy to wash, with one customer writing, "Easy to clean since it does not overly absorb liquid makeup as heavily as other sponges do" and "I found they cleaned better than my Real Techniques blender." And while some noted that after a few washes, their blenders needed replaced, the $9 price tag for five blenders makes it an easy and affordable replacement process.