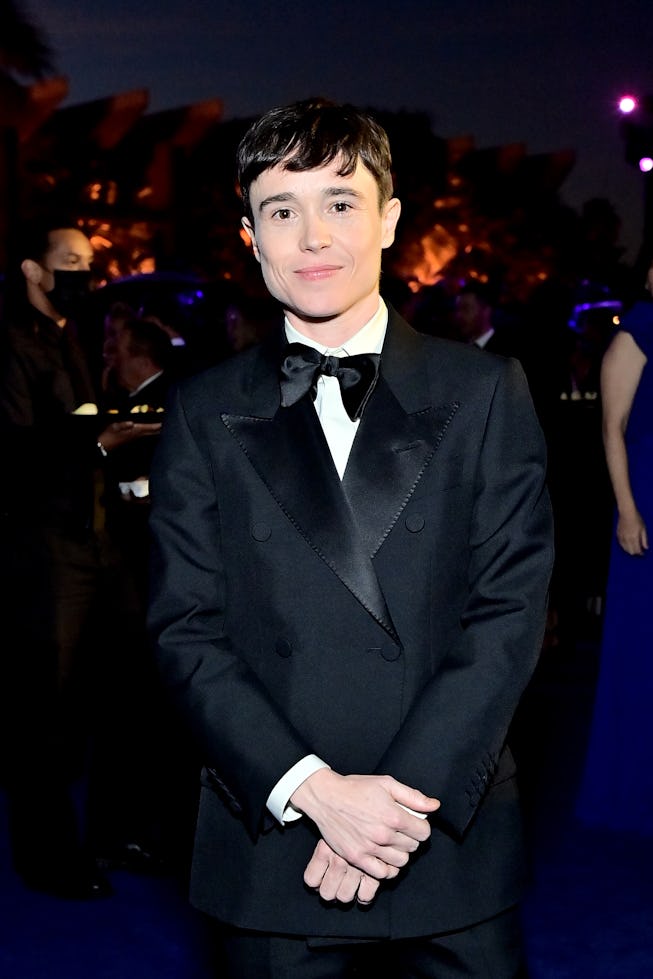 Stefanie Keenan/Getty Images Entertainment/Getty Images
Elliot Page Stars In His First-Ever Fragrance Campaign For Gucci
The ads also include A$AP Rocky and Julia Garner.
Oscar-nominated actor, director, producer, and author Elliot Page is adding a new credit to his impressive celebrity resume. On Wednesday, it was announced that The Umbrella Academy actor is set to star in his first-ever fragrance campaign for Gucci.
Alongside Page, Julia Garner and A$AP Rocky will be the new faces of the iconic Gucci Guilty fragrances. The new Gucci Guilty campaign, shot by Glen Luchford, will debut on March 1. The campaign "sees Rocky, Garner, and Page personify an ode to self-acceptance, friendship, and love in all its forms through a story of tenderness, imagination, and curiosity," per a press release from the Italian house.
Elliot PageMichael Hauptman
A$AP RockyMichael Hauptman
Julia GarnerMichael Hauptman
Gucci Guilty has been a major focus of the Gucci beauty brand since the launch of the original women's fragrance in 2010. The success of the original scent was followed up by the companion fragrance, Gucci Guilty Pour Homme, in 2011; the most recent additions to the franchise, Gucci Guilty Intense Pour Femme and Pour Homme, just launched last year. With three illustrious new faces taking up the mantle for the fragrances collection, which "is emblematic of bold authenticity," per the brand, Gucci clearly aims to introduce the scents to a whole new audience.
The next appearance of the Gucci crew will be at the Gucci Fall/Winter 2023 show in Milan on Feb. 24. We can't wait to see what they will all be wearing in the front row, but we'd be willing to bet it includes a spritz of Gucci Guilty.