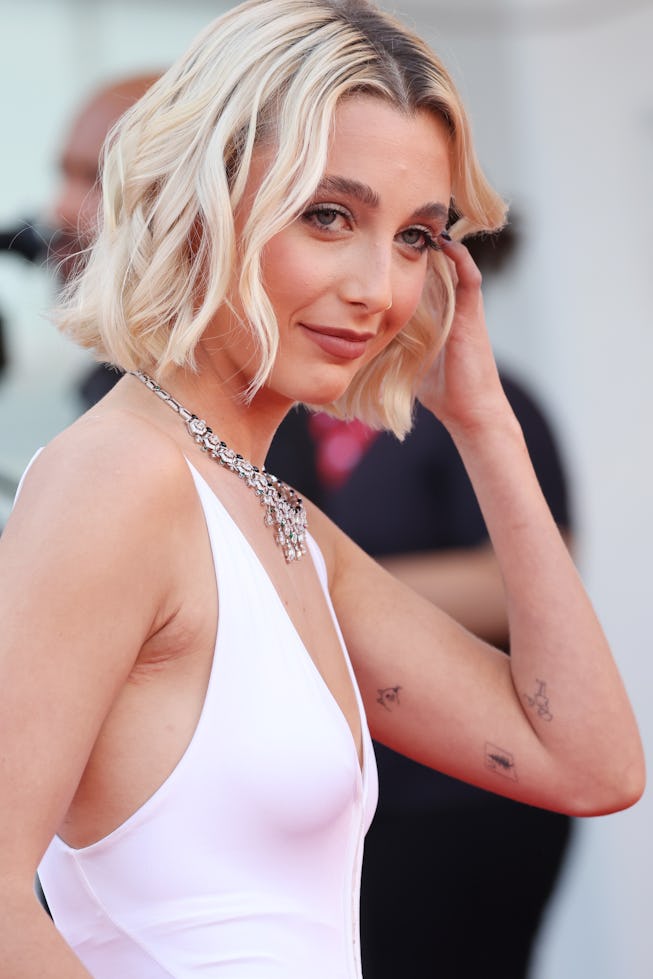 Stefania D'Alessandro/WireImage/Getty Images
Emma Chamberlain Is The New Face Of Lancôme
Everyone's favorite YouTuber has a new beauty gig.
Julia Roberts. Amanda Seyfried. Lupita Nyong'o. Zendaya. These are just a few of the iconic names that have worked with heritage French beauty brand Lancôme. Today, the illustrious roster of It Girls has gotten a new member, as everyone's favorite internet personality and all around cool girl Emma Chamberlain has just been announced as the latest face of Lancôme.
Chamberlain posted images from the new campaign to her Instagram, showing off several different beauty looks from a fresh, glowing face with brushed up brows to a bold French girl inspired red lip. Lancôme also posted on the brand's Instagram announcing the new partnership quoting Chamberlain: "I have always had my own notion of beauty and didn't project myself within the beauty industry because of the duality that I show, mixing comfort, with being nicely put together. Hence why, when Lancôme came to me, I felt so honored and excited that the brand understood and appreciated who I am." Seems like the beginning of a beautiful friendship.
Emma's first initiative partnering with Lancôme will be starring in the brand's first-ever web series titled, "How do you say beauty in French?", launching Thursday, January 12. The series consists of a 4-part journey following Chamberlain as she dives into the world of Lancôme skin care and makeup— of course with her off beat and relatable spin.
Check out part one of Lancôme's new web series "How Do You Say Beauty In French" starring Emma Chamberlain, here: