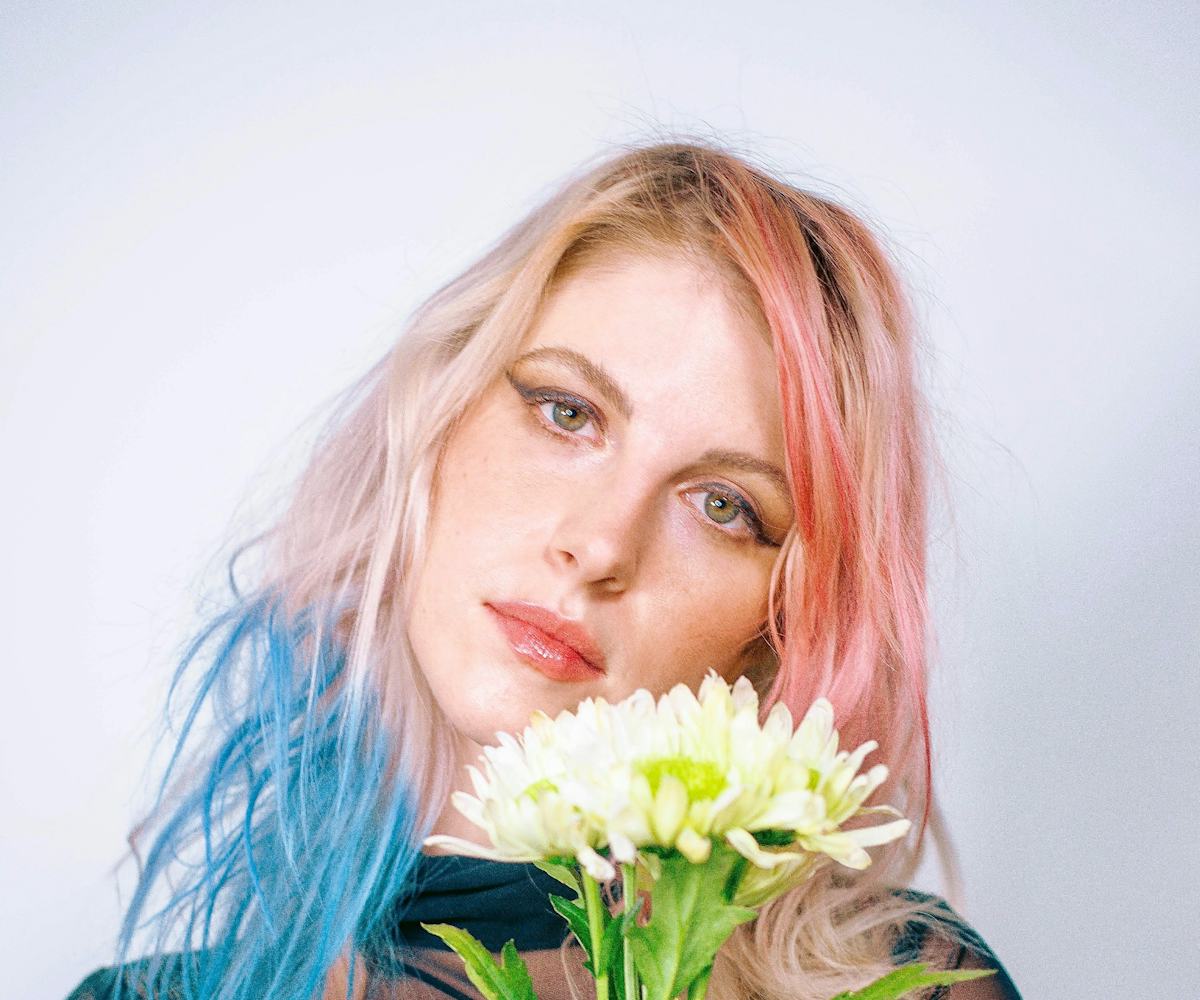 Hayley Williams Wants To Add Color To Your Life With Good Dye Young Hair Makeup
Get fantasy color without the commitment.
Thanks to Good Dye Young, boredom is now a whole lot more colorful. The vegan and cruelty-free line of hair coloring items from Hayley Williams and Brian O'Connor just unveiled its newest creation, a collection of temporary hair coloring aptly called, I'm Bored.
Unlike a lengthy salon coloring visit, which also comes with a hefty price tag, I'm Bored takes only minutes to apply, and retails for $12. The temporary hair serum can be applied to hair that's towel dried. After coloring your chosen sections, you simply use a blow dryer to lock the color in. GDY reports that I'm Bored will last two to six washes.
There are five launch colors in total, including two formulated specifically for darker hair. Binge Watch, a bright red, and Thirst Trap, a deep eggplant purple, boast a heavier pigment load, making for a more noticeable tint in dark hair. Hues including a pastel pink dubbed Text Your Ex, as well as a blue called Add to Cart, were formulated for lighter hair. GDY notes that lighter hair colors can use the brunette-formulated serums, too, but the pigment might show up brighter and last longer.
Williams's rockstar career has featured no shortage of new hair colors, and for those feeling undecided on which serum to try first, she offered this advice. "Hair is an emotional expression for me. I choose color, cut, etc. based on how I feel or what 'era' of my life I feel like I'm living. Best part is it's less permanent than say, a tattoo or a piercing. So just have fun with it," she told NYLON.
GDY cofounder, O'Connor agreed, telling NYLON that the brand wants to help its customers achieve and experiment with their dream coloring. "We understand that not everyone can just bleach and dye their hair a loud color. We want everyone to feel welcome to the GDY community, no matter if they're lifers or just dabbling," Williams added.
See the rainbow of colors included in the Good Dye Young I'm Bored Hair Makeup line, below.