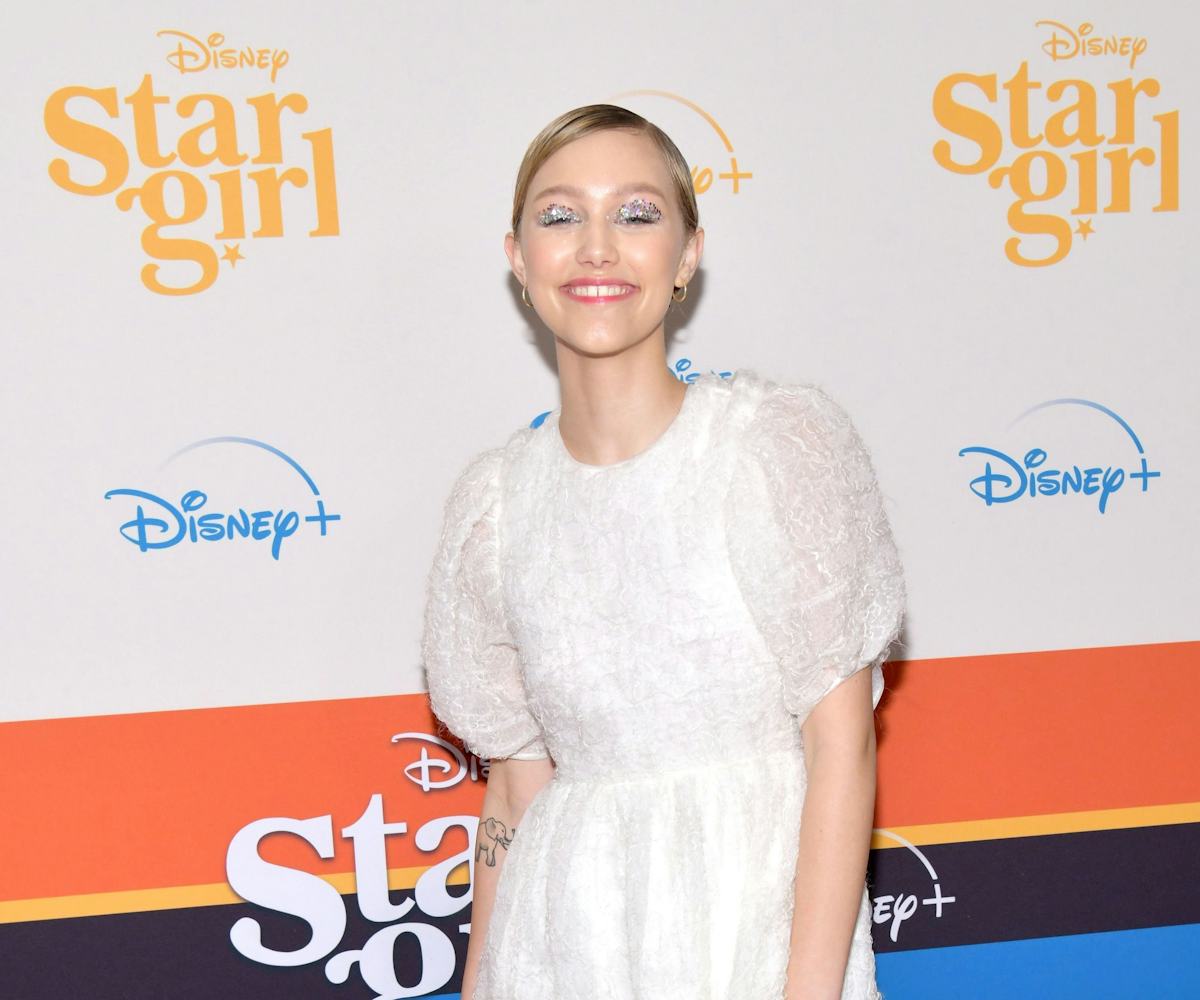 Photo by Rodin Eckenroth/FilmMagic
Grace VanderWaal's 'Stargirl' Premiere Beauty Look Was All About Sequins
The actress gave a not-so-subtle nod to the film with her makeup
The stars were literally out for the red carpet premiere of Stargirl on March 10. For her official red carpet debut as an actress, Grace VanderWaal's Stargirl premiere look included subtle, glossy makeup up until her eyes, as the former America's Got Talent winner covered her lids in glistening, tiny star-shaped sequins.
The March 13 release of Stargirl features VanderWaal in the film's lead role, and she made certain to pay tribute to her major moment with a red carpet look created by makeup artist Crystal Liz. Wearing her hair slicked down and pinned back, VanderWaal kept the attention on her face. To frame her starry lids, Liz placed a line of darker-colored stars just beneath her brow, while the rest of her lids were swathed in dozens of silver stars. Her lashes appeared to be coated in a hint of mascara, and her lips painted a soft pink.
To further the evening's ethereal theme, VanderWaal wore a white Cecile Bahnsen dress and dainty gold hoop earrings. Both her fashion and beauty choices had many comparing the actress to the film, with one person writing, "OUR STARGIRL!!!" Others said she resembled a queen, and wrote, "Shineeee girl shiiiiiine." As for VanderWaal, she shared in a funny moment with fans, admitting in her Instagram caption that she "almost fell on my face on stage lmao."
It's clear that sequins continue to be a major trend in makeup, and luckily, you don't need a red carpet to sport your own version of the look. Try turning your sparkles into high-fashion tears or use your gems to create an eyeliner wing. One could also take a cue from VanderWaal, and apply a sequin-filled gel to their lids.
See her full red carpet look for yourself, below.