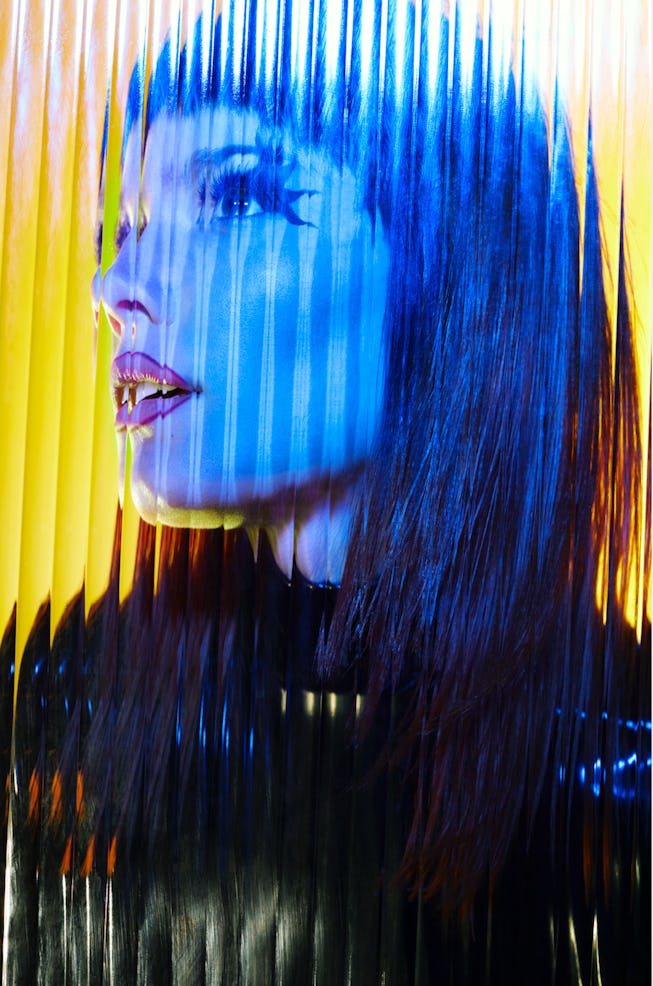 Halsey Has A Makeup Line Now
"makeup is about feeling cool—not looking perfect"
The speculation and fan sleuthing has proven true, as Halsey officially announced the launch of her beauty brand, about-face. Revealed on Monday, January 4, the singer detailed a bit more about the brand that took her years to perfect.
Sharing the news on Instagram, Halsey posted a trailer announcing her about-face line, writing, "Many of you may already know that i have done my own makeup for concerts, red carpets, magazine covers, and music videos alike for a long time. it is one of my greatest loves, but i have always stood firm in the belief that makeup is about feeling cool—not looking perfect. i have worked tirelessly on this for years with an incredible team and i hope you feel my DNA all over it."
For the about-face launch, Halsey created beauty products for the face, lips, and eyes, along with limited-edition cosmetic bags and tools. Under the face category, customers can select from three different products intended to help you shine. Along with the Light Lock Highlight Fluid ($32), Halsey created a powder highlighter ($30), a shimmer stick ($25), and a primer/setting spray ($28) that keeps your makeup in place.
As for the eyes, Halsey created a pearly eyeshadow stick ($24) in fun hues, as well as a matte eye paint ($24). The colors pair perfectly with her three lip products, which include a gloss ($20), a matte lip color ($22), and a lip pencil ($17).
Prior to Monday's news, numerous numerous Twitter users speculated that something makeup-related from Halsey could be coming. Much of the speculation stemmed from the recent launch of a website and a cryptic photo tag that's appeared in past selfies from the star.
Earlier this month, Halsey posted a selfie, which had featured an epic makeup routine, Alternative Press pointed out. Tagging an Instagram account on the photo, some pointed out that the user @a_b_o_ut______ had been tagged in Halsey's photo before, and was usually featured on images that had her wearing makeup. Within the last few days, the account had become more active, posting what some believe to be the brand's name.
Then, on Thursday, December 31, many began pointing to the launch of an about-face website, which offered exclusive access to "multi-dimensional" that's created by Halsey. Some have already started shopping, including Smoky Glow, who tweeted, "Just ordered a ton of the @halsey about face makeup to try out for a video! First new brand review of 2021. MannyMUA confirmed he also supported the reported launch, writing, "SAME! i dropped almost $500 for a good ole in depth review."
Now, everyone gets their chance to shop the products. See some of the items, which begin shipping on January 25, below.
This article was originally published on