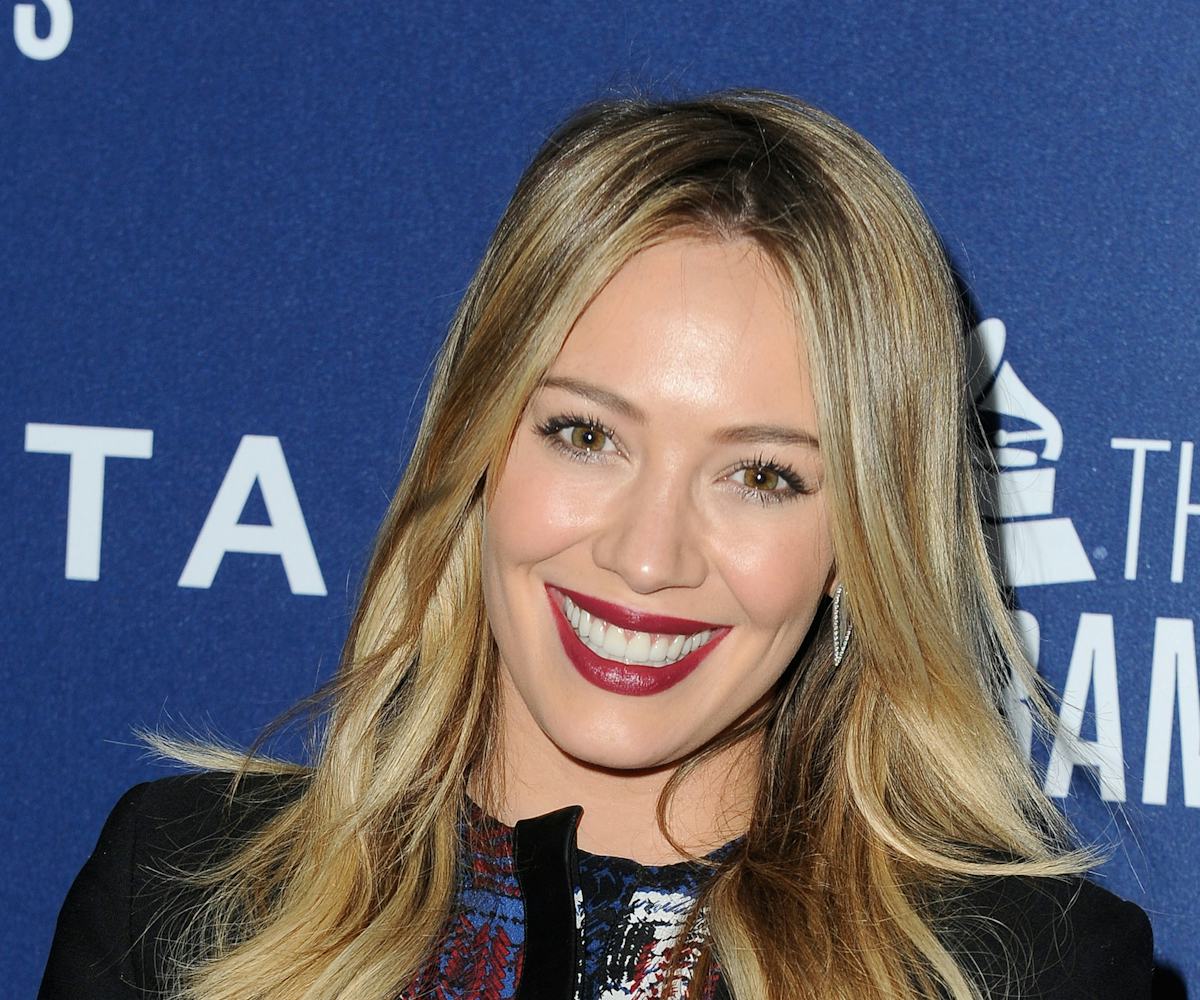 photo by getty images
beauty queen: hilary duff
the actress is looking berry, berry good.
There are some people who looove to play with color--but not everyone's going to get adventurous with their beauty routine. If you're one of those people who can't handle a fire engine red or a Day Glo pink, consider the berry lip; it's a far cry from, say, the black lipstick that Lorde rocks, but still adds a bit of drama. And, if we're being honest here, it looks great when your skin is a bit pale (ie, you're deep into winter, like we are).
Need proof? Look no further than Hilary Duff, who looked like she just feasted on black cherries before attending a pre-Grammys party. Not only do we have just the lipstick to get the look, but also a few other berry-inspired products to finish off the look.
PREP IT: Fresh Sugar Lip Treatment in Sugar Berry Treatment - $22.50
If you're drawing attention to your mouth, you want to make sure it's in tip-top shape. Pop a breath mint and then apply this super-moisturizing lip treatment. It's got a nice, subtle berry hue, so you could wear it alone--but if you're going to go bold, really go bold, you know?
LIP IT: MAC Lipstick in Rebel - $15
I used to think that this shade--a nice, juicy berry (that's not as purple as it looks in the tube)--was my little secret...until I bumped into one of MAC's publicists backstage at a show during Fashion Week and noticed a very familiar hue on her lips. "Is that Rebel?" I asked. She gave me a knowing nod, like we were in this secret society together...and now, you can join too. It seriously looks good on everyone.
CHEEK IT: Tarte Cheek Stain in Flush - $30
Tarte's newest products not only give you that perfect just-came-in-from-the-cold blush, but they also have the coolest printed packaging. Like, place prominently on your vanity cool. Just saying.