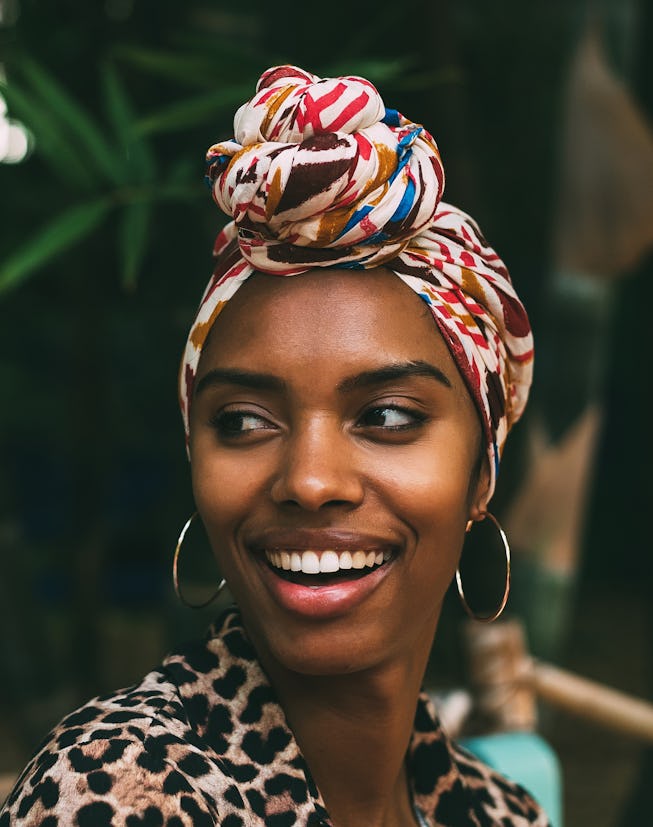 Offset/David Prado
How To Nail The Trendiest Brow Looks Right Now
Take it from us: Beautiful brows are never *not* trending. If you need proof, simply search #brows on Instagram and you'll find more than fifteen million results pop up. Enough said. Of course, some eyebrow trends — such as the infamous pencil-thin look from the '90s — do come and go. But as for full, well-groomed arches, well, it's safe to say they'll always be in style.
If you're not an expert at grooming your own brows yet, worry not — the specialists at European Wax Center have you more than covered. Additionally, the hair-removal brand has a full collection of foolproof products that make the shaping and styling process super seamless, so you can easily play around with whatever brow looks you like. Speaking of which, to learn more about the trendiest brow looks du jour — plus, pro tips and tricks for achieving them — just keep on reading.
Fluffy & Full
This look is bold, bushy, and beloved by beauty buffs far and wide for its ability to soften the face while still making a statement. The slightly unkempt style also has a way of naturally creating a youthful effect, so it's a great look for anyone—regardless of your age—to try.
"For full and fluffy brows I love to use a mixture of products to achieve a natural-yet-full texture," says makeup Tobi Henney, who works with a slew of celebrities. "I like to start by brushing all of the brow hairs upward and filling them in with a brow pencil — then I use a shadow to add some extra dimension before setting them with a brow gel," she adds.
When attempting this look on your own, try using EWC's Browfection StayPut Brow Pencil, which is dual-ended featuring a spooly on one side for brushing up the brows. The ultra-creamy formula blends into the skin in seconds, yet once it dries down, it becomes completely smudgeproof so it'll last you all day long. Next, follow up with the brand's Browfection Brow Powder Duo to add more depth to your arches, and finish with the Ready. Set. Brow! Perfect Brow Groomer (a clear brow gel) to keep them in place.
Shadow Brows
"Shadow Brows create a natural-looking arch by using shadows to mimic where brow hairs would sit if you had naturally full and fluffy brows," says Henney, who recommends using not one, or two, but three different shades for this look.
"The darkest color should sit on the tail of the brow and creep up into the arch, while the medium-toned shade should be mixed with a slightly lighter one in the inner brow and working towards the middle part of the brow," she explains. Henney also recommends using a light hand to ensure that you don't go overboard and end up with brows that look noticeably filled in.
For this look, it can be helpful to get a fresh wax before filling your brows in, as this will shape them and allow you to see every little hair that you have to work with. Product-wise, the Browfection Brow Liner & Shaper is a great-to option as it has a tiny tip that allows you to be super precise. Pick it up in all three shades and follow Henney's instructions to get the desired effect.
Pared-Back Brows
Don't let the name of this one fool you: Pared-back brows are simply all about a very natural but still defined look with minimal product needed. "For a pared-back brow, I like to simplify the brow process and focus on using one fine brow product to fill in where any brow hairs are sparse, and set with a brow gel that contains a bit of color," Henney says.
The Browfection Brow liner & Shaper is perfect for this because it has an ultra-fine tip that never dispenses too much pigment, therefore it lets you get a really light and natural look. Then, finish off the brows with a coat of the Tinted Brow Builder, which is basically a tinted brow gel with fibers built in for added thickness. It comes in three shades and defines, tints, and thickens the look of your arches in one fell swoop.
This post is sponsored by European Wax Center.