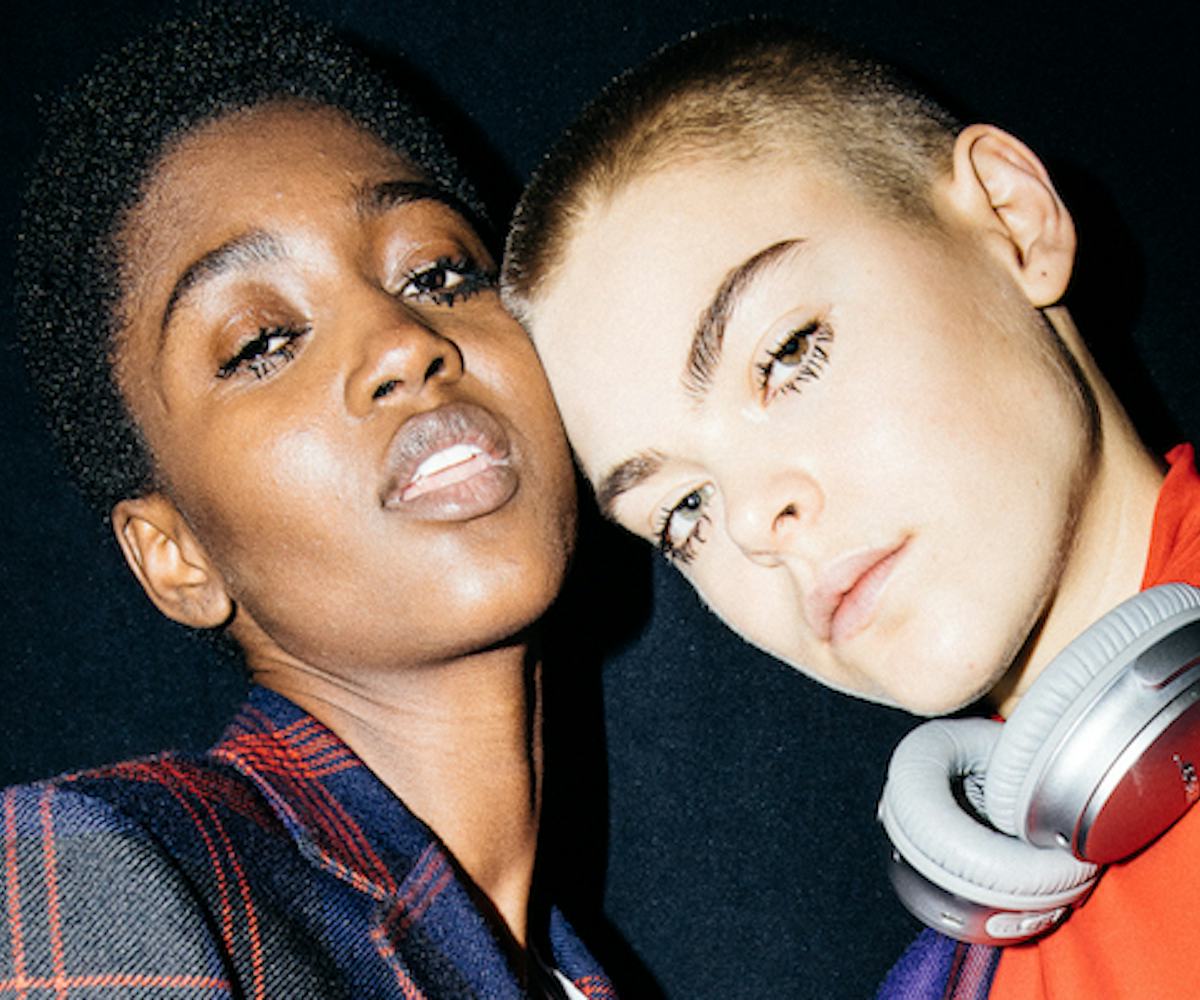 Photo by Andrew Blumenthal
5 Home Remedies For Naturally Longer Lashes
From our friends at The Zoe Report
Curated by Rachel Zoe and her team of editors and stylists, The Zoe Report is not only your stop for all things fashion and beauty but all-around lifestyle as well. Check out their site for everything from shopping tips to dating advice, to the latest in celebrity news.
We love a good mascara, and at this point we've developed a full-blown addiction to extensions, but nothing compares to naturally long lashes. To make sure yours stay lush and beautiful even after you wash your face, we've rounded up five home remedies for a fuller flutter. Get ready to bat those eyes.
Similar to a hairbrush for your locks, a lash comb stimulates follicles and promotes new growth. A few swipes morning and night will get things percolating.
Antioxidants in castor oil promote strong lashes and new growth. Apply before bed with a (clean) spooley brush and let it work its magic while you sleep.
We've told you this before, but here's a friendly reminder never to go to sleep without removing your makeup. Soak a cotton round with olive oil and use it to break down stubborn mascara and eyeliner. This will eliminate lingering product that can clog pores and inhibit new lash growth.
Eyelashes are just like hair—the better your diet, the longer, stronger and shinier they are. For a fuller flutter, eat high-protein foods like meat, fish, chicken, soy and tofu. Also include eggs, fish oil, bananas, potatoes and tomatoes to your diet as they contain vitamins A and C.
Aloe vera is packed with nutrients that feed your lashes. For the most natural and effective remedy, cut open an aloe vera leaf and apply the gel to your lashes with a spooley brush once or twice a day.