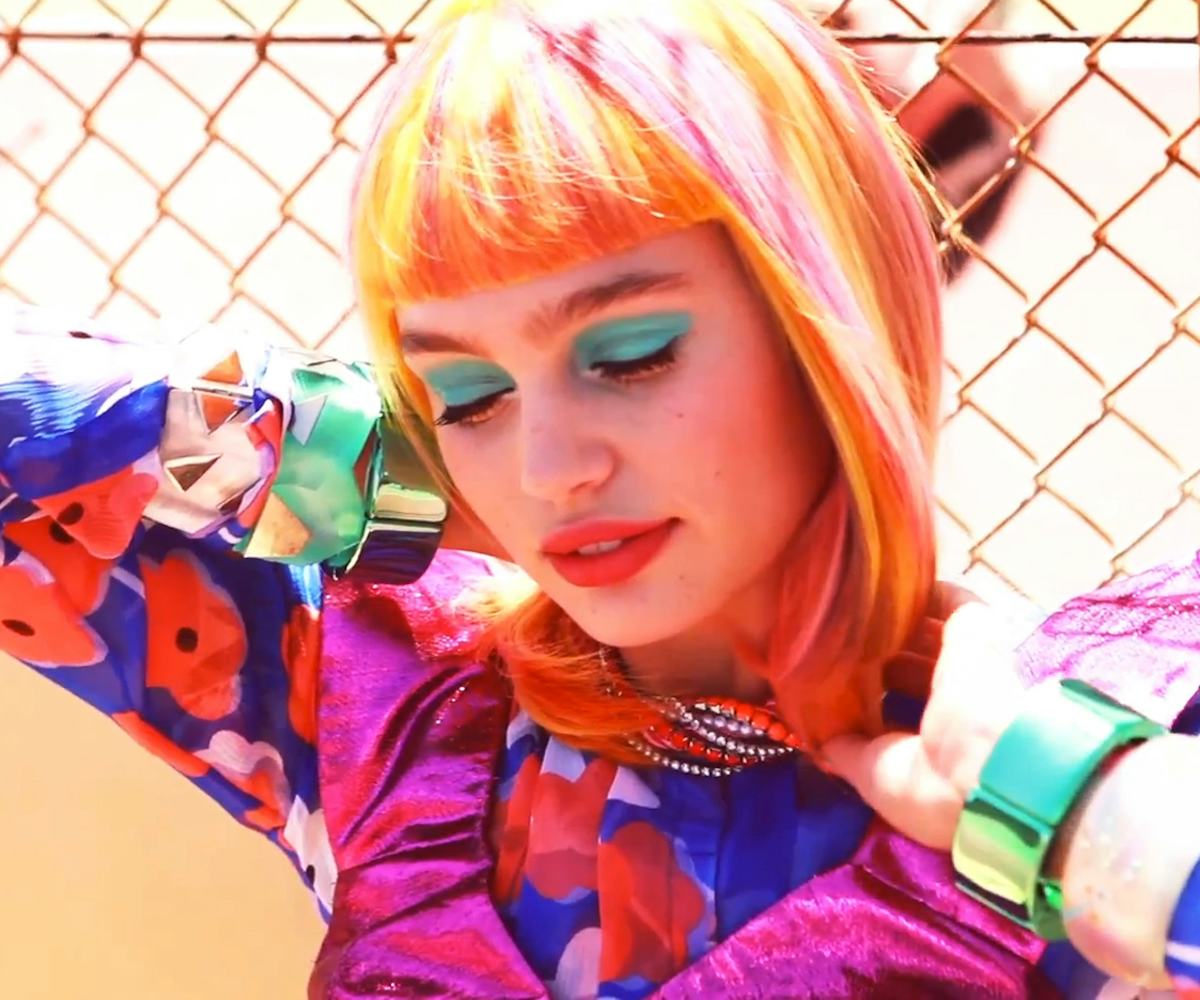 mani monday: chalk to the hand
nails on chalkboard or chalkboard on nails?
We've said it before, and we'll say it again: When it comes to new nail art techniques, Ciate definitely wins our vote for most innovative.
But the nail brand's latest invention might just be out favorite thus far. Enter the Chalkboard Manicure, a black matte polish that has us thinking nails on a chalkboard might not be so bad after all--well, chalkboard on nails, that is.
Here's how it works: The kit comes with a matte black chalkboard paint pot, 4 chalk pens in yellow, blue, white, and pink, and a matte top coat. Start off by painting two coats of the matte black polish on your nails and then wait for the polish to dry completely. Okay, once you're all good and dry, it's time to get to doodling! Draw smiley faces, hearts, stripes, dots, letters, or whatever your heart desires using whichever color(s) chalk pen you like. Make a mistake? No big deal. Just dip your finger in a little bit of water and--viola!--the chalk is gone, but the chalkboard remains intact. Once you perfect all of your designs, apply the matte top coat to each nail to seal in your designs.
Overall, the process couldn't be easier--and the result is surprisingly adorable. Next up: Dry-Erase pedicure?