Can A Fragrance-Finding Algorithm Choose My Signature Scent?
Fragrance brand Noteworthy says the perfume discovery process is currently broken. Can AI fix it?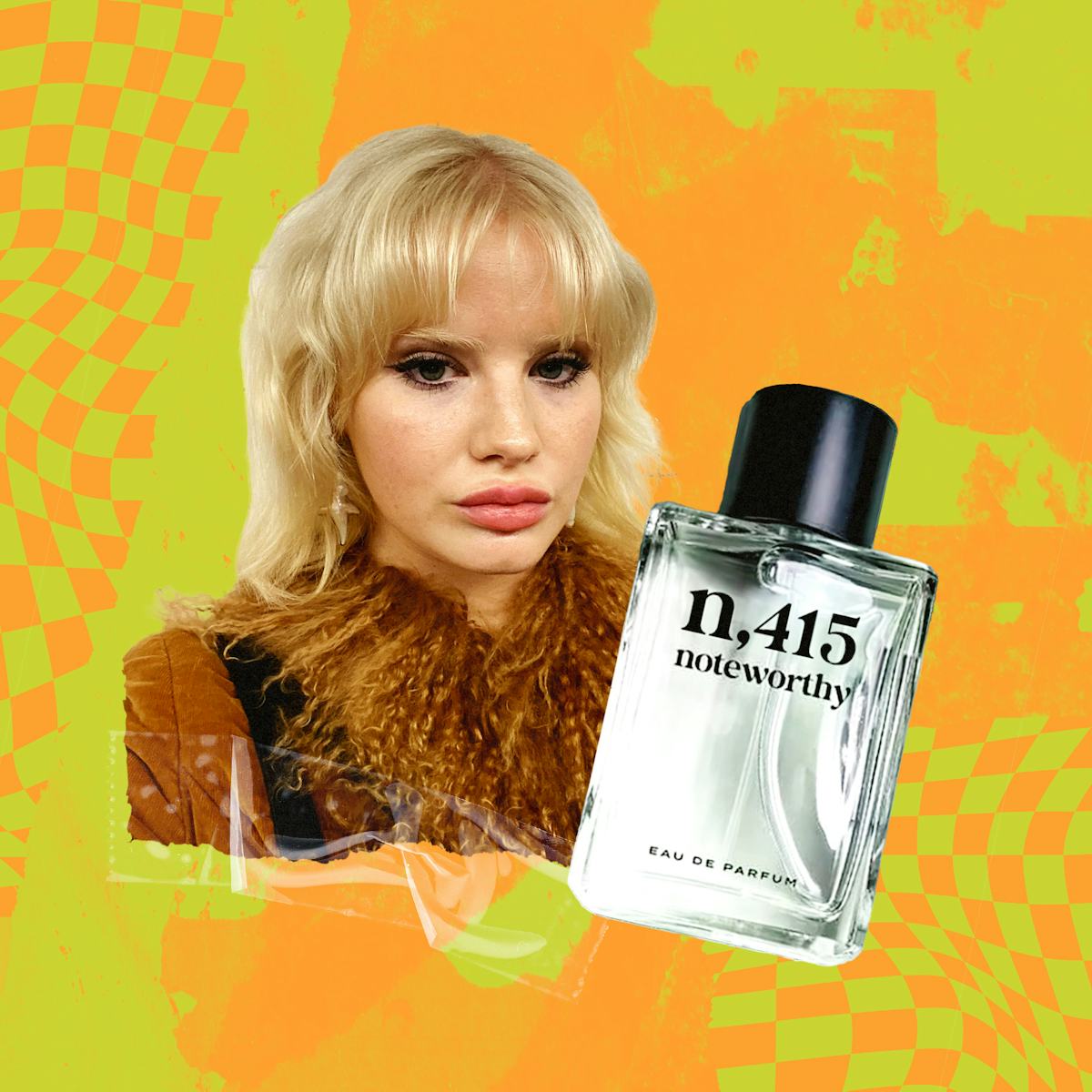 The rise of artificial intelligence has brought with it countless promises, questions, and fears. Does the technology have the potential to transform or destroy the world? Can it help me write a simple email? Will it find a solution to climate change or even cancer? The newly launched brand Noteworthy is answering one AI question that wasn't particularly top of mind for many, but is interesting nonetheless: Can AI help to choose your signature scent?
The founders behind Proven Skincare launched Noteworthy earlier this year to disrupt the way people discover and buy fine fragrances using AI and data science. Their "fragrance-finding" algorithm analyzes customers' personalities, life experiences, and individual preferences to provide personalized scent recommendations from their collection of 18 perfumes. Noteworthy partnered with data scientists to create the process, leading to the algorithm which delivers an 89% chance for the customer to find a sample they love, explains Noteworthy co-founder Ashley Boyce. She believes Noteworthy signals a near future where our beauty choices all become technologically enhanced. "Algorithms can help shape beauty decision-making for consumers with the ultimate end result of helping to find the right beauty products for them," she tells NYLON.
Boyce believes today's fragrance-finding process is currently broken. "Most people have found themselves in a department store trying on different fragrances at the behest of a pushy salesperson," says Boyce. "Or getting a whiff of someone in the grocery store line and wondering if it's okay to ask them what they are wearing." Many people also shop online for beauty products including fragrance without smelling them at all. So, with the promise that an AI-powered fragrance-finding algorithm could be a shortcut to finding a coveted signature scent, I tested if it could find me a new favorite for real.
Step 1: Taking the Test
The first step to finding AI-powered recommendations was taking the Fragrance Finder Quiz on the Noteworthy website. With a promise to "discover your signature scent," I started off the three-minute quiz feeling hopeful and intrigued. The test itself initially felt almost too simple. With questions like "As a child, what country did you spend most time in?" and "Do any of these colors speak to you?" I wondered if I'd end up with a green-tinted perfume that smelt like a New Zealand farm. Once the quiz started asking about my thoughts on floral scents or moss notes, the vision became more clear. It ended by asking me if I liked the distinct smell of crayons, tuna, baby powder, mothballs, or bananas.
Step 2: Receiving The Discovery Kit
After completing the test, I was told that my discovery kit, containing four curated fragrance samples based on my unique preferences, was on the way to my address. I appreciated that it told me what to expect would be in the kit, based on the profile that the algorithm had just created for me. "A captivating blend of fresh florals, woody notes, and zesty citrus that will transport you to a sun-drenched beach, where the ocean breeze mingles with the scent of blooming flowers," the website read. "Embrace your extroverted nature with a vibrant combination of green accords and earthy undertones, evoking the feeling of exploring a lush forest filled with hidden treasures." Both prospects sounded promising. I was also told to expect an "unexpected wild card fragrance" in the mix.
Courtesy of Noteworthy
Courtesy of Noteworthy
My Noteworthy discovery kit arrived at my doorstep a few days after taking the quiz. Containing four sample-sized perfumes for me to try at my leisure. I can then decide if I would like to purchase a full-sized fragrance (perhaps, my new signature scent). The Discovery Kit is $24.99 and purchasing a full-sized 3.3 oz eau de parfum costs $124.99. Created by Givaudan's expert perfumers, all of Noteworthy's fine fragrances are paraben, phthalate, and dye-free.
Step 3: Testing Out The Fragrances
Over a week, I tested all four Noteworthy samples to find my favorite. My discovery kit included samples of the brands fragrances n,307, n,008, n,551, and n,144.
I started by trying n,307. This one is "inspired by nostalgic childhood trips to lemon groves" with notes of mandarin, basil, and sandalwood. At first spray, it smelled refreshing and surprisingly familiar. I wondered if the algorithm had found my signature scent on the first try—but it settled to a more subtle dry down than I was looking for, so I continued making my way through the kit.
The second Noteworthy fragrance that I tried was n,008, a floral blend with bright pear, soft, caressing cashmere, and a sandalwood finish. Inspired by "freedom and possibility," I was instantly a big fan of this perfume. It's refreshing, light, summery, and contains floral notes that I knew I already liked.
Next, I tested n,551: a "sensual, comforting, woody" scent. This one immediately felt too strong for me on the first spray. And lingered with more woody notes than I usually go for.
Noteworthy's n,144 was the final fragrance from the kit that I tried. A refreshing fragrance, I immediately loved how it smelled on my skin. The layered citrus, vanilla, and skin musk fragrance was the "unexpected wild card" that Noteworthy included in my selections.
Step 4: Choosing My Signature Scent
Trying to better understand the algorithm's recommendations, I noticed that most of my fragrance samples included citrus notes (except for n,551, which was my least favorite). However, the standout for me, n,144, had notes of musk and vanilla, instead of a sandalwood base like the three others. The algorithm thought I would lean towards citrus (true), but it also thought sandalwood would be a key ingredient for my signature scent, although my preferences in real life chose otherwise. The n,144 scent became my top choice because of the combination of delicate lemon blossom, musk, and creamy, caramelized vanilla, which still smelled amazing on me hours after the first spray.
The Verdict
While n,144 may not have contained all of the notes that the AI fragrance-finding algorithm thought I would like best, the entire Noteworthy process did introduce me to a new scent that ultimately feels like me. I'm not sure it will be my new signature scent per se—ultimately, I like to mix it up when it comes to fragrances—but I did discover a new layer to my taste in perfume. As Noteworthy says on their website in regards to their wildcard scents: "Science cannot always predict desire." Regardless, it sure is fun to try.