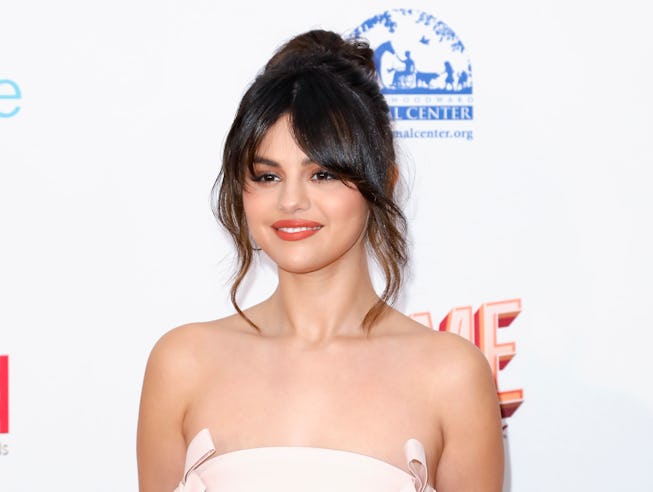 Tibrina Hobson/Getty Images Entertainment/Getty Images
Selena Gomez Low-Key Revealed Her Brand New Hair Color
And she looks really good.
When you think of Selena Gomez plenty of things spring to mind, from her sheer musical talent to her new beauty line, and most importantly, her iconic brunette hair. Since our earliest memories, Gomez always stayed true to her natural brown color — until now. On Friday, she took to Rare Beauty's Instagram to show off her new blonde look in a mirror selfie, along with an adorable multi-shade manicure.
Although, it might have been easier to wear a wig, the singer definitely wanted to take the plunge with a fresh hairstyle. "She typically keeps it pretty natural, but this time she went for a big change," shared her hairstylists Nikki Lee and Riawna Capri. "This blonde is unique to her as we had to make sure there was an equal balance of cool and warm for her skin tone. It's an edgier look and perfect for summer." The final result by Lee and Capri leaves Gomez with cool light blonde hue with just a bit of her roots left brown in a layered feathered cut.
With a natural hair color as deep and dark as Gomez's, this dye job took quite a bit of time. Her hairstylists also shared that the entire processes required over 200 sheets of foils and several bowls of bleach, and took about eight hours to complete.
Check out her new look, below.