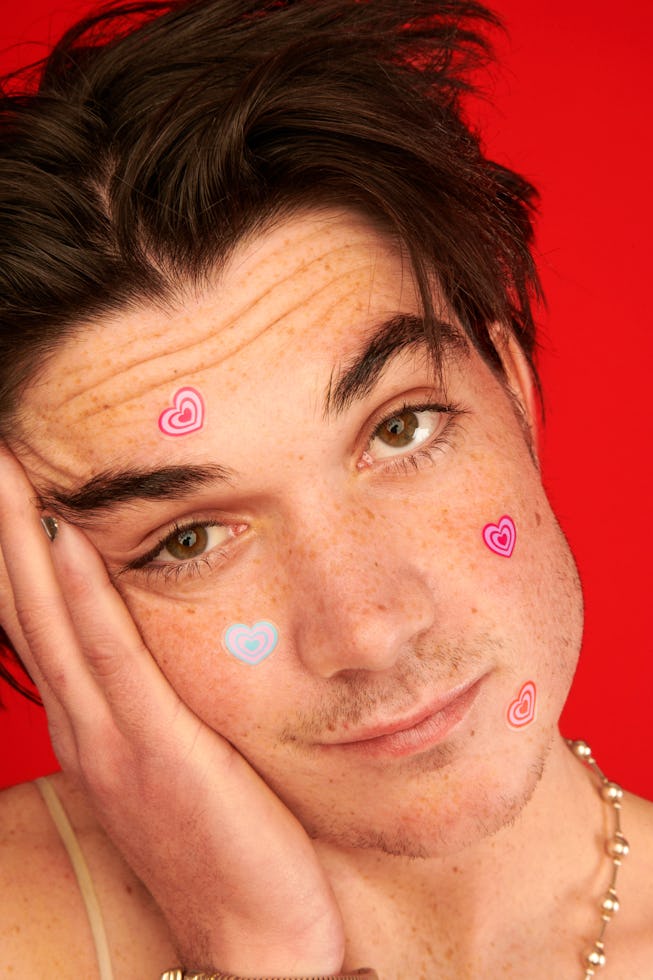 Starface
Starface's Newest Pimple Patches Make Great Valentines
The internet-beloved skin care brand is offering their signature patches in a festive heart shape for Valentine's Day.
We may receive a portion of sales if you purchase a product through a link in this article.
When Justin Bieber is spotted using a skin care product, that's when you know the brand has reached a new level of popularity and fame. So is the case with Starface, the vegan and cruelty-free skin care line that aims to make acne manageable (and even adorable) with non-comedogenic skin care and their signature yellow star-shaped pimple patches. Another thing that makes the brand endless enjoyable to use, is the constant revolving door of collabs and shapes that makes every new purchase feel fun and novel.
Starting on February 1, Starface is dropping new limited-edition Hydro-Stars in a heart shape especially for Valentine's Day— or "Hydro-Hearts" if you will. Now, you can conceal and treat your acne in a holiday-specific way. The patches are so cute, you might even want to gift them to your Valentine.
The Hydro-Hearts still offer the same hydrocolloid patch benefits of the original, only in a psychedelic blooming heart-shape in four romantic colors. Be sure to act fast though, as last year's iteration of the Valentine's Day drop sold out in just five days. Hydro-Hearts retail for $12.99 for a pack of 32 patches. You can shop the limited-edition patches now, on starface.world.
This article was originally published on