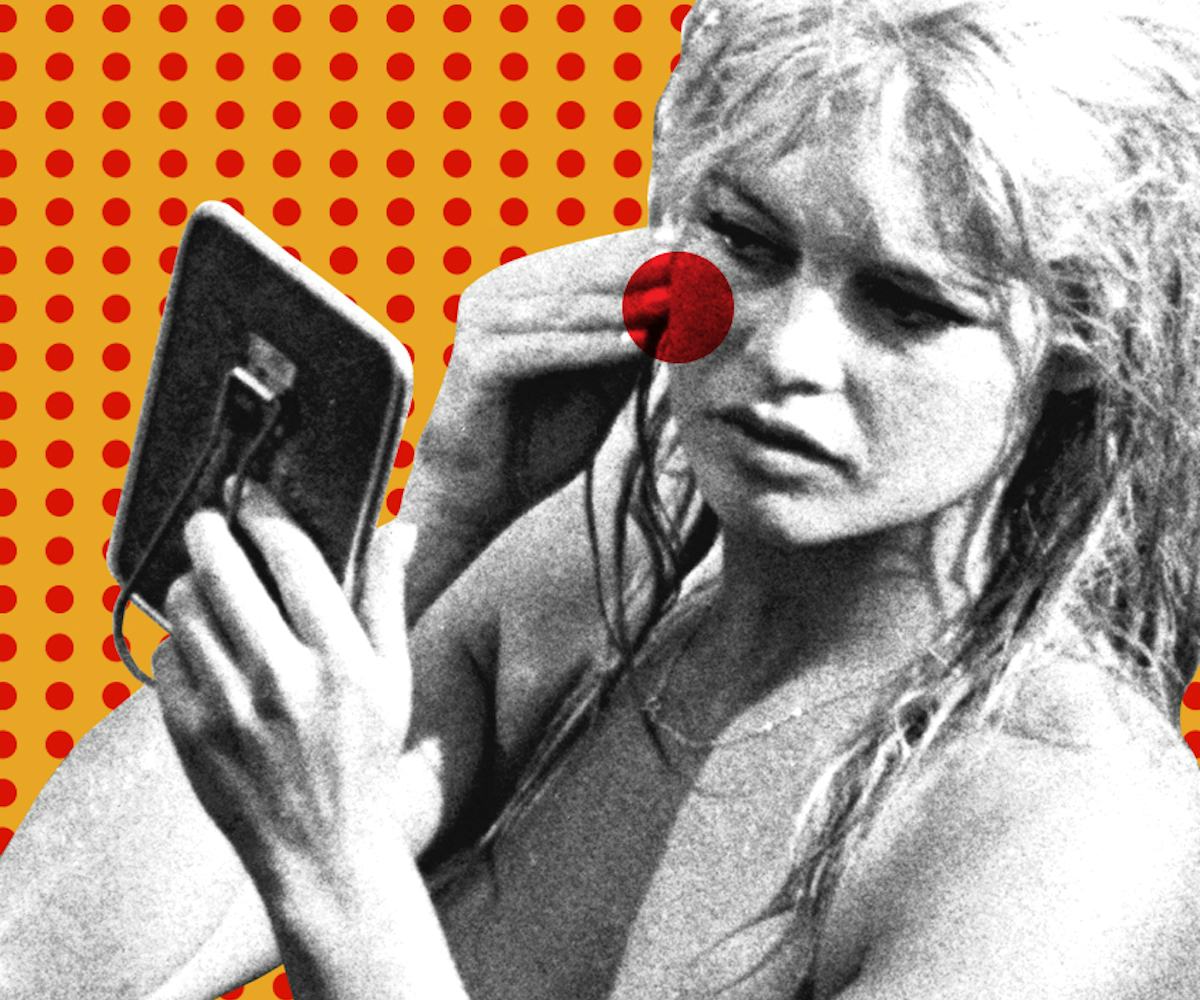 Photo by Express Newspapers/Getty Images
what to know about summer acne
the real summertime sadness
Summer brings long hot days with family barbeques, beach times, vacations and weekends spent poolside (and, of course, wedding season). We're all for celebrating warmer temperatures and extra daylight, but we can't help but feel a tad anxious about the state of our skin during these months. Sure, the patio grill's fired up and ready to go—but our blackheads and chin zits are unfortunately fired up, too.
To understand why our skin is more prone to breakouts during the summer, and to get the best product recommendations to combat summertime acne, we spoke with two specialists from the Virgin Hotels Chicago, which opened its spa this past June.
According spa manager Nicole Jeffries and lead therapist Colleen Murray, the first step to fighting summertime spots is: Don't panic. An increased number of pimples during the summer is totally normal, even if you experience little to no acne during the rest of the year. Murray says, "In the summer, it's natural to perspire more than in other seasons. Everyone tends to get a little more oily during this time, so we see an increase in guest requests for acne treatments."
The best way to avoid acne, despite sweating more, is to keep your face as clean and rid of excess oil as possible, as well as drinking plenty of water. "Wash your face after coming home from work or being outside for an extended period of time, and pull long hair back to keep you from touching your face, which only distributes more oil," says Murray. "Finally, drink lots of water! Flushing out toxins is one of the easiest ways to keep your skin clear."
But Murray says there is one major culprit of summertime acne, and it has nothing to do with perspiration. "The largest reason for acne during the summer is using sunscreen that clogs your pores and leaves you oily," she says. Murray recommends her clients use sunscreens that let them leave home with protection but without clogged pores, like Supergoop's Skin Soothing Mineral Sunscreen with Olive Polyphenols (SPF 40) or the Daily Correct CC Cream (SPF 35), which provides a sheer tint of color.
If you're currently suffering from summer acne or the side effects using of a not-so-great sunscreen, there are also products and treatments to get your skin back on track. "The mmerginC scientific organics at-home peel + clarifying pads have lactic acid and tea tree oil, which deep clean your skin and help it heal," says Murray. "The Virgin Hotels Chicago Fresh and Clean Facial (30 minutes, $55) is also a perfect way to combat acne, because the products used get rid of excess oil." If you're considering getting a facial to help with summer breakouts, ask the esthetician if the products used will have a similar effect. ProductHs with salicylic acid, lactic acid, tea tree oil, and vitamin C are usually a good bet.
Before we wrapped up our conversation with Jeffries and Murray, they made sure to clear up one of the most common misconceptions about summertime pimples. Though spending time in the sun dries the bacteria clogging your pores (which makes zits disappear), it's only a temporary solution to get rid of blemishes and, according to Murray, an unhealthy one. "While it may seem like an immediate fix, the sun dries our skin deep in the under layers, which causes more long-term damage, like acne scarring and wrinkles."  
By keeping these recommendations in mind, the only breaking out you'll be doing this summer is breaking out that new bikini.