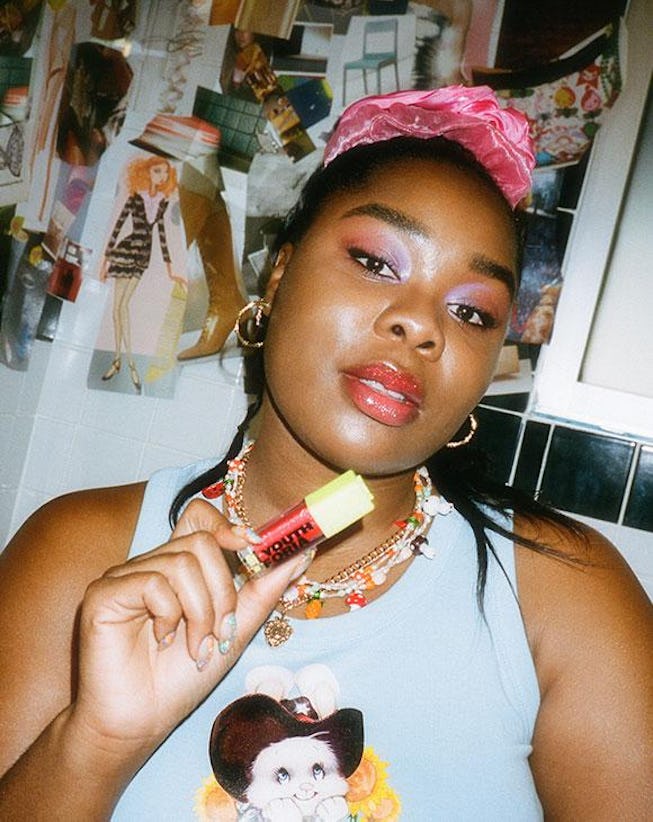 Courtesy of Youthforia
This Makeup Brand Wants You To Sleep In Its Products
Thanks to Youthforia, forgetting to wash your face is totally fine.
That feeling of regret that instantly hits you when you're snuggled under covers, face still covered in makeup and unwashed, is no more. Thanks to Youthforia, a makeup brand that officially launched in March, you can now fall asleep with your blush on.
Created and founded by Fiona Chan, Youthforia was inspired by that feeling of exhausted fun that comes after spending a night with friends. The ongoing pandemic might have temporarily derailed those evenings spent in your best glam, but Chan wanted to create products that captured that energy, and that could also remain on, even when you're too tired to remove them.
"I started Youthforia because I really wanted makeup that was an extension of my skincare — that used high quality ingredients and made my skin better over time," Chan told NYLON. "I used to feel guilty every time I slept in my makeup, so it was important for me as part of our testing phase to sleep in Youthforia makeup every night for two months, and my skin got so much better."
Youthforia started with two beauty products and two items for makeup organization. Cruelty-free and environmentally-friendly, the items come in bright, playful packaging.
The featured debut item from Youthforia is the BYO Blush, which is touted as the world's first color-changing blush oil. This buildable product reacts to your skin's pH level, which makes for a customized flush for each and every user. Fragrance-free, the blush was made for all skin types, and its formula of 20 plant extracts and oils make for a product that's also beneficial to the skin. In fact, Chan tested the sleep in your blush theory for two months, and reported having better skin.
Along with the blush, Youthforia created a Dewy Gloss, which comes in five shades. Boasting a juicy, non-sticky formula, the gloss comes with a doe foot applicator for precise application. You can mix and match colors, or apply a single shade.
For those that want to have some fun with their current beauty stash, the brand also created a silver travel-size makeup bag, as well as magnetic 4-pan organizers. Shaped like childhood building blocks, the pans allow you to save space and stack products.
Products are sold individually, as well as in bundles. See the complete collection at Youthforia's website.