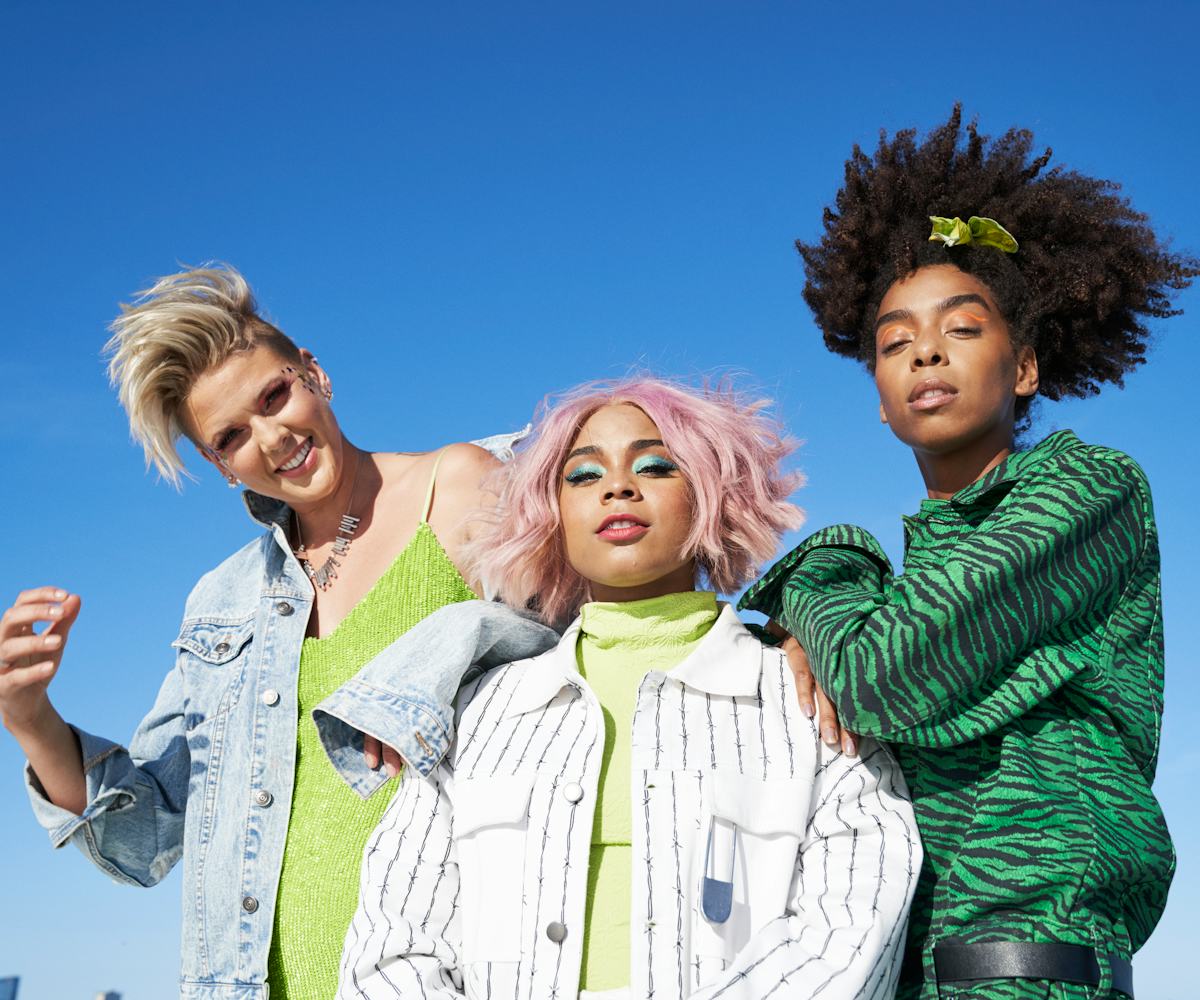 Image courtesy of Bed Head by TIGI
Bed Head by TIGI Enlists Betty Who, Tayla Parx, & More In New Campaign
The brand's second consecutive Your Vibe Our Tribe campaign is all about authenticity
While the word "iconic" gets thrown around a lot today, there are few words quite as fitting to describe hair care brand Bed Head by TIGI. With its fuzzy font, funky product names, and rounded neon bottles, the brand has been imprinted on not just the beauty world, but on pop culture at large, embodying a creative, come-as-you-are ethos and aesthetic. 24 years later, the brand continues to build upon that authenticity with the debut of its second consecutive "Your Vibe Our Tribe" Bed Head by TIGI campaign.
Out on March 9, the campaign brings together some of today's most inspiring, authentic creatives from various fields — be it skateboarding, songwriting, or gymnastics — with the shared mission of further reinforcing the brand's founding values of inclusivity, representation, and originality.
"We hope to inspire and encourage individuals to embrace their creativity and express themselves not only through hair, but through their personal passions and unique artistries, as well," Elisa Fisher, General Manager, TIGI Americas & APAC, shared in a press release.
To do that just right, the brand relied on its all-star campaign cast of ambassadors, which includes pro-skateboarder and model Briana King, indie pop-favorite Betty Who, six-time All-American gymnast and body-positive advocate Katelyn Ohashi, and hit songwriter and songstress Tayla Parx — the lyricist behind songs you've definitely heard of, from Ariana Grande's "Thank U Next" to "High Hopes" by Panic! at the Disco. For the campaign, the tastemakers teamed up with some of the brand's most artistic hairdressers to dream up and execute their individual hair looks, from King's free-flowing afro, or Parx's blunt, pink-tinted platinum bob.
"I am thrilled to be part of the Bed Head by TIGI 2020 Your Vibe Our Tribe campaign," singer Betty Who shared in a press release. "It is important for me to inspire others to embrace their true selves, living authentically and creatively, so this campaign really speaks to that."
Check out the campaign video, below — and shop Bed Head by TIGI, straight from Ulta.