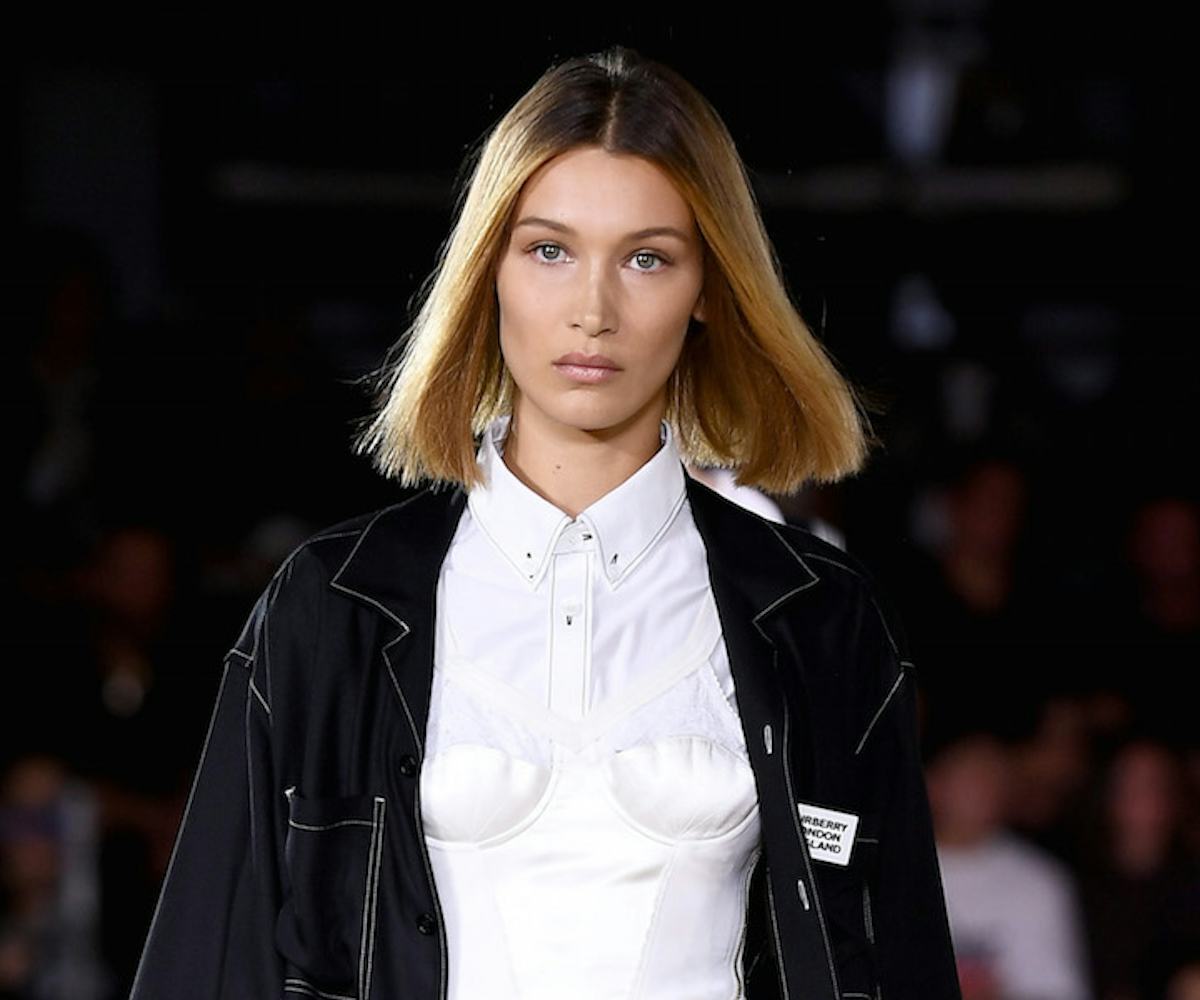 Photo by Jeff Spicer/BFC/Getty Images for BFC
Bella Hadid Opens Up About Being "Very Emotionally Unstable" As A Young Model
"I would cry every single morning"
Bella Hadid has opened up about how her mental health was affected by the rise of her modeling career at such a young age. On Friday, Hadid shared intimate details when she appeared at the Vogue Fashion Festival in Paris, speaking on the high pressure that came with her sudden arc to success.
"For a while I just didn't want to talk about it, and I've gone through a lot in the past few years with my health," she said, per a report by WWD. "I feel guilty for being able to live this incredible life, have the opportunities that I do, but somehow still be depressed. It doesn't make sense."
She specifically called back to when her career really took off — she made her New York Fashion Week debut for Desigual in 2014, just a month shy of her 18th birthday — during which her mental state was at its worst. She stated, "I would cry every single morning, I would cry during my lunch breaks, I would cry before I slept. I was very emotionally unstable for a while when I was working 14-hour days for four months straight as an 18-year-old. I think I just wanted to breathe a little bit. And so it kind of put me in a spiral."
At another point during the event, Hadid spoke on her experience walking for Savage X Fenty, saying it was "the first time on a runway that I felt really sexy." Though Hadid does not mention Victoria's Secret by name, she compares the feeling of walking for Fenty to her other lingerie work, which notably included the now-defunct televised runway show, adding, "When I first did Fenty, I was doing other lingerie shows and I never felt powerful on a runway, like, in my underwear."
Read WWD's entire recap here.