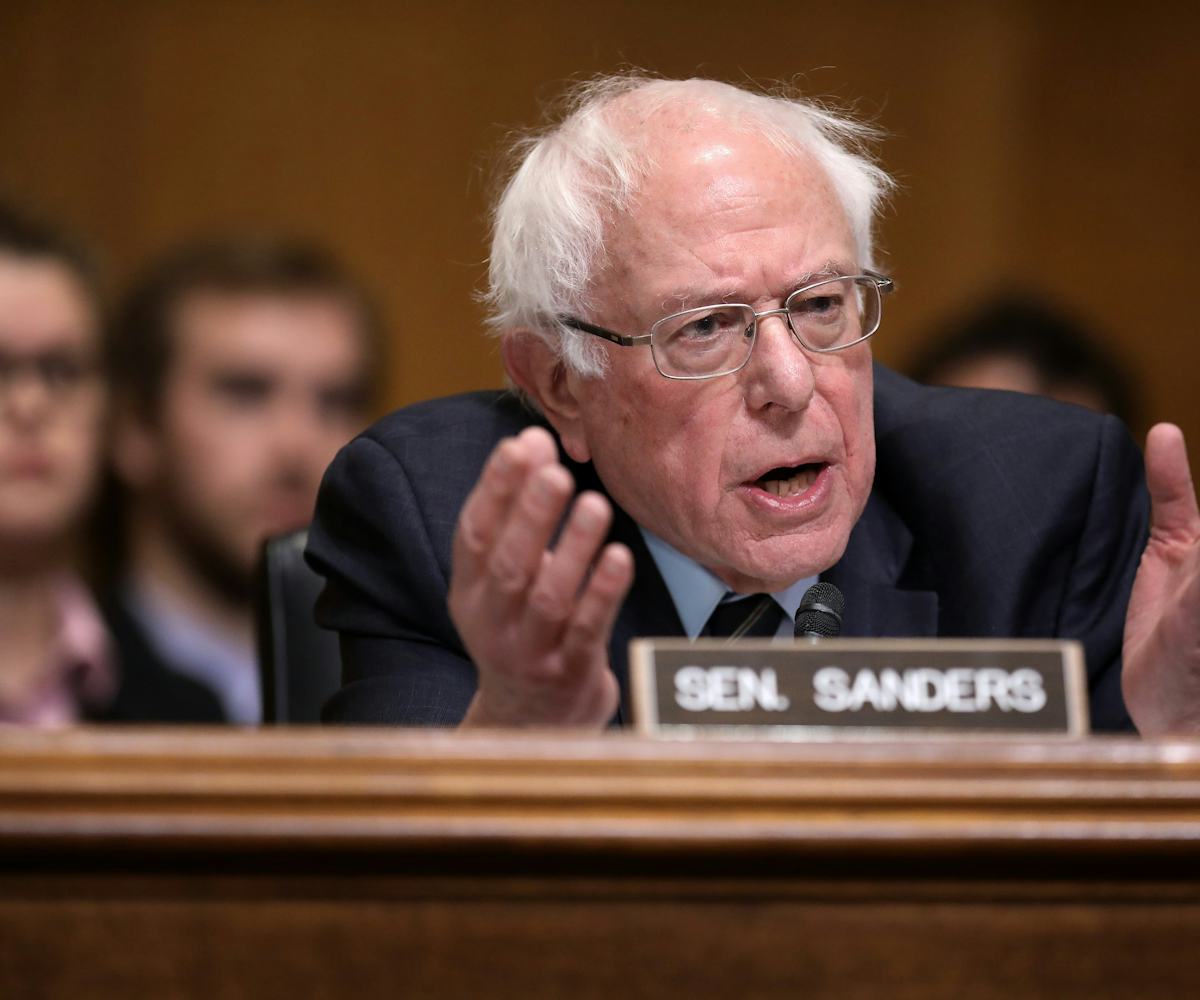 Photo by Chip Somodevilla/Getty Images
Twitter Has Mixed Feelings About Bernie Sanders' 2020 Presidential Run
He announced the news today
On Monday, Bernie Sanders announced that he is running for president again, after he lost the primary in 2016 to Hillary Clinton. And although he was very popular during the 2016 election, his announcement is drawing mixed reactions online.
Many of his previous supporters, including celebrities like Mark Ruffalo, were excited about him joining the 2020 race, voicing their support of his announcement.
But others seem to want him to disappear, even pretending not to know who he is. And these reactions have turned out, in some cases, to be hilarious.
The lack of excitement for his announcement may be because of the recent allegations of sexual assault which apparently occurred within his 2016 campaign, and which he claims he didn't know about. It could also be due to his base, who supported him even after he lost the primary to the detriment of Clinton's campaign.
Some are also calling out the fact that Clinton has been effectively shunned following her loss, while Sanders seems to be being welcomed back with open arms.