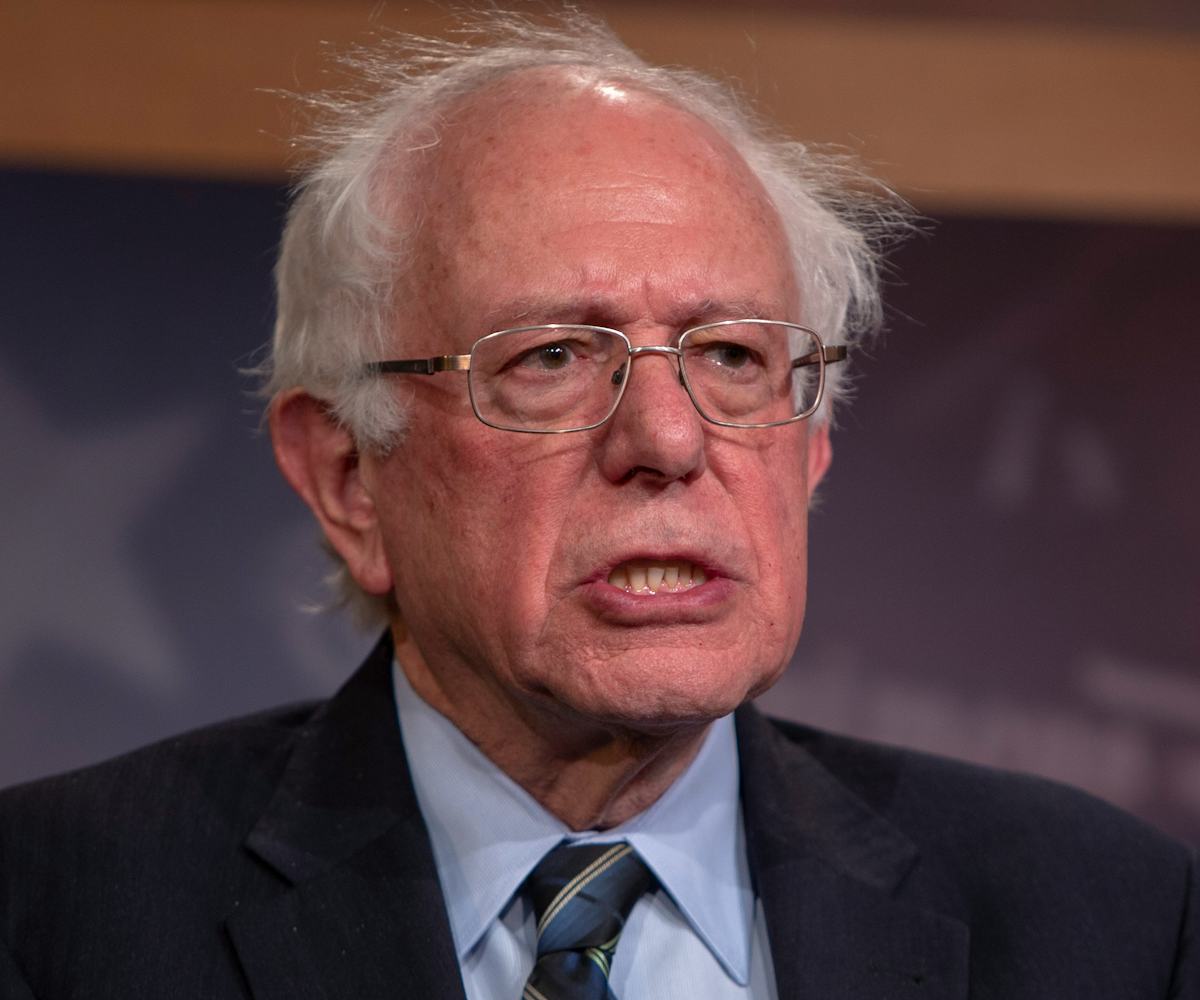 Photo by Tasos Katopodis/Getty Images
Bernie Sanders Was Too Busy To Address Sexual Harassment Within His 2016 Campaign
He says he didn't know about it
Bernie Sanders has responded to the allegations of sexual harassment and sexism within his 2016 presidential campaign by saying that he was "a little bit busy running around the country" and did not know about the complaints at the time that they were filed.
The senator, who is rumored to be considering a 2020 presidential bid, told Anderson Cooper in an interview that he was not made aware of the claims during his campaign and blamed the disorganization within for his lack of awareness. In the interview, he says that his campaign grew from three or four staffers to 1,200 in a few months and that his human resources didn't keep up with this rapid growth.
"I'm not going to sit here and tell you that we did everything right in terms of human resources, in terms of addressing the needs that I'm hearing from now," he says, " that women felt disrespected, that there was sexual harassment which was not dealt with as effectively as possible." He does note, however, that his 2018 campaign for re-election in Vermont had a "strong set of principles" and that there was an independent firm that women could bring their sexual harassment complaints to.
It's troublesome that Sanders, who ran on an incredibly progressive campaign and made women's rights a priority, had a campaign environment that ignored claims of sexual harassment and allegedly paid female staffers less than their male counterparts. And while it is not his fault that he was apparently not told about the harassment claims, his lack of awareness raises the question of whether he enforced his platform values within his own campaign.
A New York Timesreport on the allegations notes that "some senior leaders of the operation" were made aware of the claims, and one staffer said that she told "several people who were high up in the campaign" about the harassment that she faced. If senior members of his campaign did not feel it worth addressing or telling their boss, then there was something wrong with the way he ran his campaign and the people he hired.
For his part, Sanders apologized to the women who helped during his campaign who "felt that [they] were not treated appropriately," and vowed to "do better" if he is to run for president in 2020.