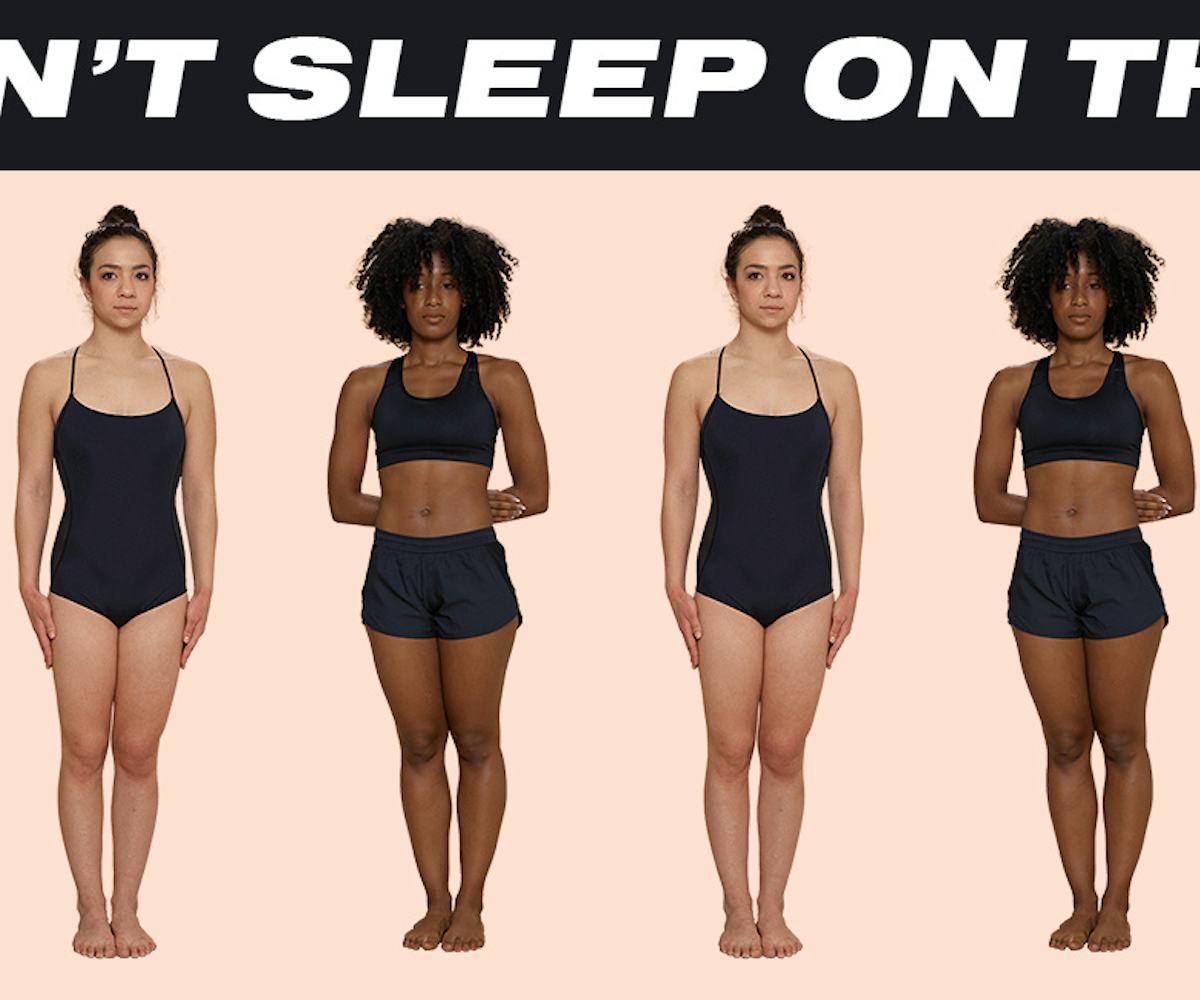 These Are The Best Clothes To Wear For Free-Bleeding
Friends don't let friends miss out on all the cool, under-the-radar things they know about, like which little-known beauty brand is low-key making the best highlighter around. And because we consider our readers to be like friends, we gather together all our best finds in our Don't Sleep On Thisseries. Check in every week to see what things we can't wait to share with you.
Last year, I started using Thinx underwear and embraced the wonders of free-bleeding. I have not touched a tampon or pad ever since.
I love the underwear so much that it was only a matter of time before I decided to find out if the company's apparel offerings worked just as well. I can't lie, I was a little hesitant; years as a dancer have left me very picky when it comes to wearing leotards and bodysuits—and that's without the free-bleeding aspect.
But, just like with the underwear, I was an instant convert—the Thinx training shorts were a dream come true. In addition to holding up to two tampons' worth of blood, they feature a just-high-enough waistband so that they're not low-riders, but definitely not going to cling to your bloat either. The short fits snugly on the inside, like any Thinx undies would; but there's no panty line in sight, and the outer fabric is nice and loose, but not flimsy enough to reveal what's underneath at the first sign of a slight breeze.
And you don't need to be exercising to enjoy the freedom these pieces offer. They keep me ultra-comfy and mess-free when walking my dog around the block (when it's not freezing cold) and lounging on the couch binge-watching Sex and the City, as one does when they have their period (preferably with a bottle of wine on-hand).
As for the leotard, it's already become an easy staple in my wardrobe. Mesh panel sides and an open back make it look like any other bodysuit, and the fabric conforms to your body so well that you won't have to worry about leaking all over whatever else you're wearing. (Pro-tip: The sizing isn't exactly comparable to the underwear, so if you have wider hips, size up.)
I've yet to slip into the Thinx unitard, but, as someone who would wear a jumpsuit every day to work if her wardrobe (and budget) allowed, I can only imagine the joy of throwing an oversized sweater on top and going about my day, comfy as could be. Check out the apparel options Thinx has to offer, below, and get ready to loathe your period just a little bit less (maybe).
If you still need convincing, check out this news about tampons being recalled after unraveling inside of users.
Thinx, Training Shorts, $65, available at Thinx.
Thinx, Leotard, $60, available at Thinx.
NYLON uses affiliate links and may earn a commission if you purchase something through those links, but every product chosen is selected independently.