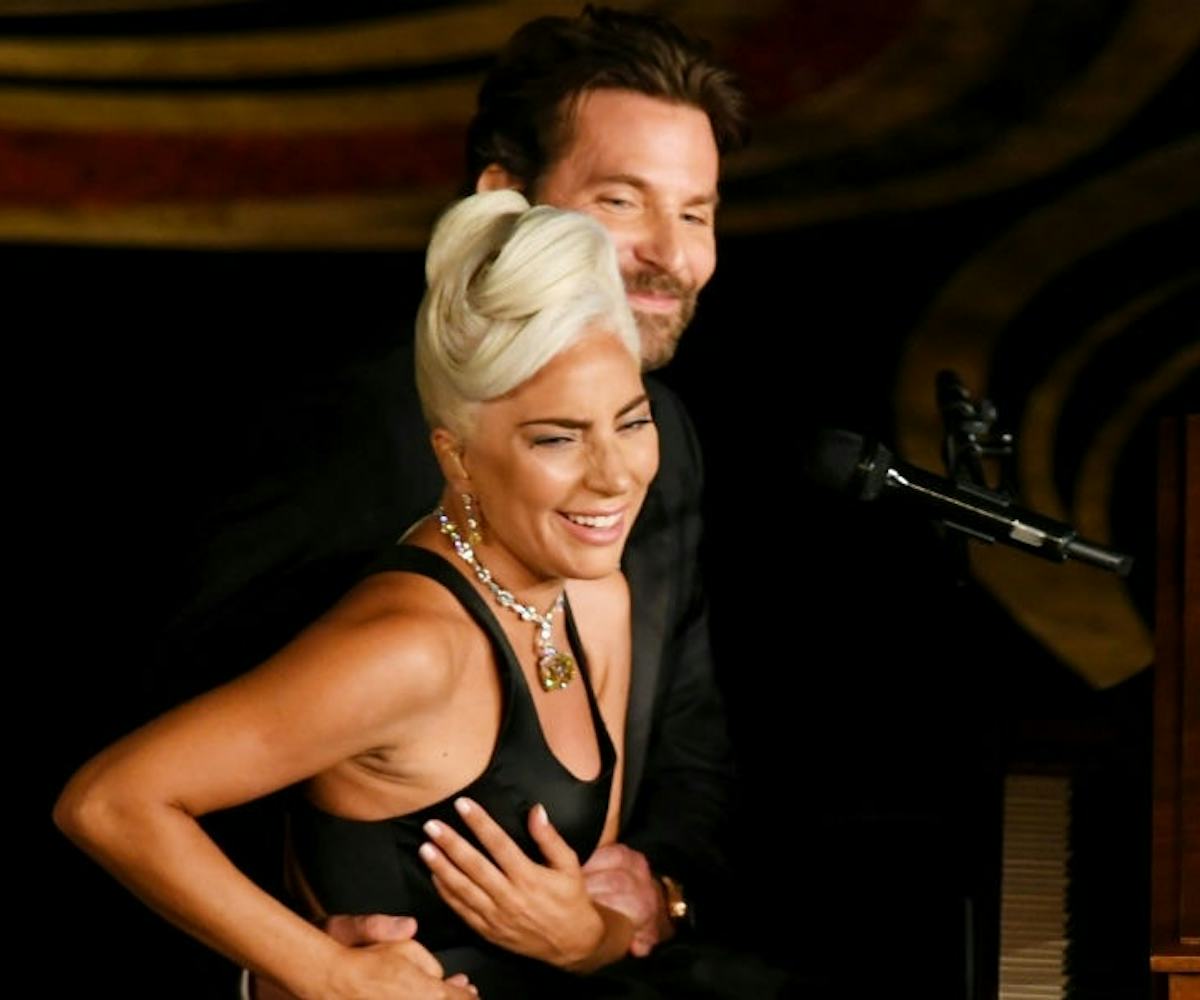 Photo by Kevin Winter/Getty Images.
The Best Memes And Internet Moments From The 2019 Oscars
That chemistry between Lady Gaga and Bradley Cooper though
Aside from the biggest win of the night going to the highly debated and controversial Green Book, last night's Oscars proved to be better than most before it. We saw a number of diversewins, the women showed out in pink, and, turns out, not having a host was one of the best decisions The Academy's made in some time. As usually is the case with award shows though, some of the best moments happened off the stage and online.
From a lusty performance with Lady Gaga and Bradley Cooper to Spike Lee's many relatable reactions, ahead, we take a look at the most meme-able moments from the 91st Academy Awards.
The first notable moment of the night came early, before the show even began. Here we have some Oscar-worthy facial reactions courtesy of Glenn Close observing Billy Porter.
Chris Evans' excitement over Regina King's win was so genuine and adorable. Him walking her to the stage was an added bonus.
Mahershala Ali's beanie hat was… a choice, and one that was subject to ridicule.
Brian Tyree Henry and Melissa McCarthy paid homage to The Favourite with their own DIY costumes that people, naturally, riffed off of.
Then we have the very sexual performance of "Shallow" by Lady Gaga and Bradley Cooper. It's the last moment the two shared on stage that people really clung to.
Samuel Jackson had back-to-back meme moments. The first came when he was forced to announce and hand over an award to Green Book.
Here he is doing a complete 180 to gift Spike Lee with his first Oscar award… ever.
Another Spike Lee moment came courtesy of a little shade he threw to Awkwafina's shout-out.
There was also the revelatory moment when everyone realized Paul Rudd has not aged one single day since Clueless.
Finally, that tragic Green Book Best Picture win was bound to ruffle some feathers and have some great reactions, too.