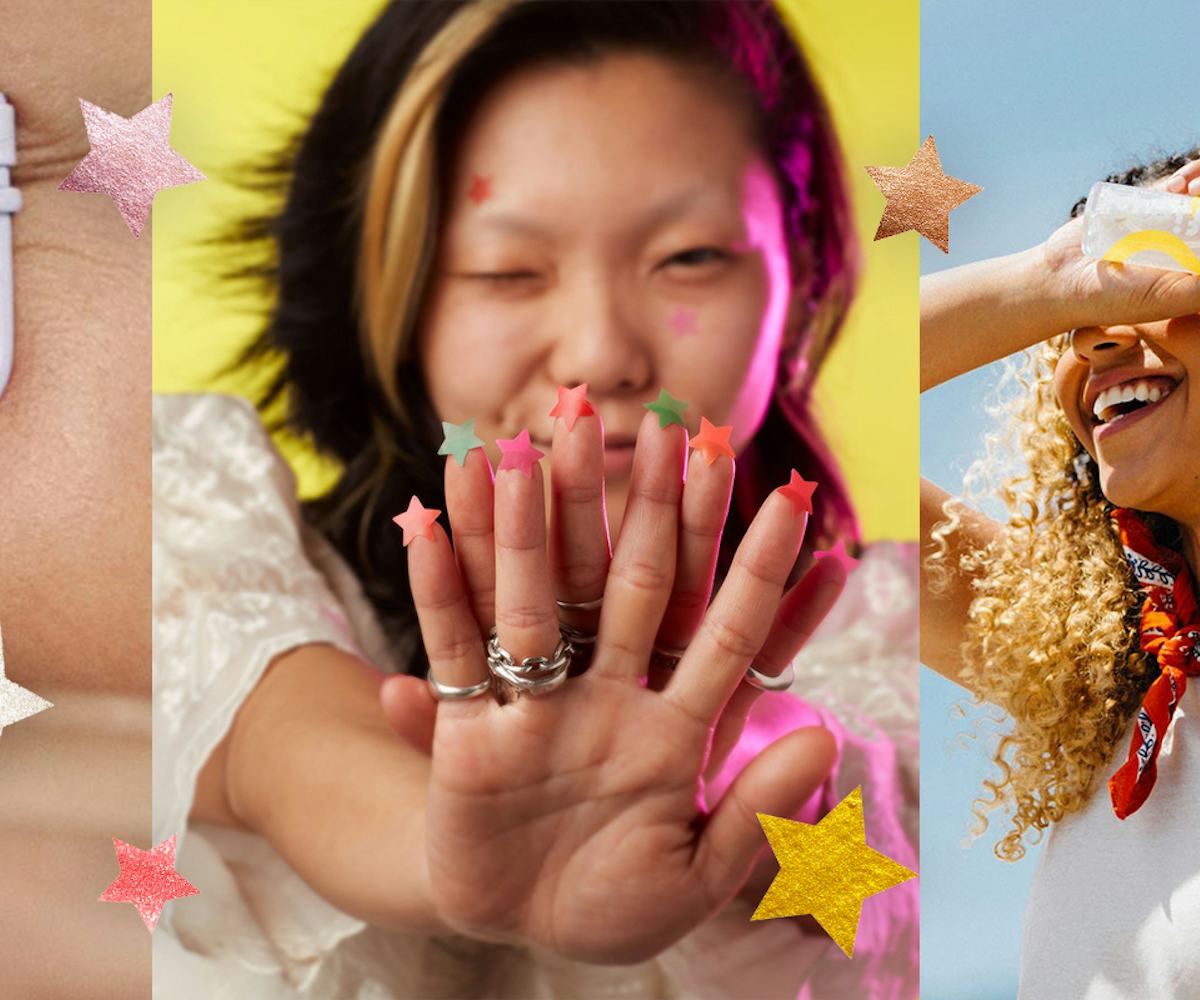 Photos Courtesy of Saie, Starface, and Kinfield
9 New Beauty Brands To Know Before They Blow Up In 2020
Time to clear out your makeup bag
The beauty industry churns out its fair share of new brands and products during any given calendar year, but if this year seemed to be especially full of debut launches, you're not imagining it. From celebrity-founded lines to the companies born out of the CBD boom, there was something popping up on Instagram feeds seemingly every day. But while the influx of newness might have been overwhelming, making it difficult to sort through the noise, there's no doubt that 2019 introduced some of the best new beauty brands the industry has seen in a long time.
Whether they're out to destigmatize common conditions like acne or eczema, marry clean ingredients with a luxury feel, or center sustainability in their products and packaging, this year's best launches are mission-driven. What's more, with founders backed by years in the industry at some of the biggest beauty powerhouses, from Estée Lauder and Smashbox to ELLE.com, these brands belong to a new wave of the beauty industry that prioritizes transparency and accessibility, and is driven by a real community feeling. If you're looking for a new approach to skin care or perhaps an upgrade to your go-to mascaras or lip glosses, these new brands certainly have contenders to offer.
Ahead, check out (and shop!) nine of the best new beauty brands of 2019, so you can call yourself an OG customer when they get they eventually hit Glossier status.
Saie
Saie bundles up high-performance product, chic sustainable packaging, and safe, natural ingredients all in one line, so your makeup bag doesn't have to make any of the usual sacrifices. Founded by a former Estée Lauder executive, the minimal offering covers the basics: liquid lip balm, lash curler, brow butter, and a natural mascara. The brand also uses recyclable packaging, and is dedicated to employing only the safest and purest ingredients; each of its lavender shipping boxes is branded with the phrase, "Clean makeup that works."
Starface
Founded by former ELLE.com beauty director Julie Schott, Starface was born to fill the acne space with something not only effective but actually fun — and free of the typical stigma around the common skin concern. With its Gen-Z, internet aesthetic, the brand's debut (and sole) product, the Hydro-Star, is a star-shaped pimple patch made with hydrocolloid, a substance commonly used in surgical dressings that's been proven to accelerate breakout healing.
Kinfield
Stemming from "kin in a field," or rather spending time outside with the people you love, Kinfield is a beauty brand rooted in the joy of being outdoors. Powered by plant-based ingredients and backed by science, the brand's offerings include a water-based moisturizing balm stick, a DEET-free bug repellent (that actually smells good), and a cooling aloe spray. The vegan and cruelty-free line is made for on-the-go, low-maintenance use, whether you're hiking, playing a game of soccer, or just laying out on the beach.
Delight Beauty
For anyone overwhelmed with the idea of a daily skin-care routine, this refreshing new line dials back all of the bells and whistles, making affordable necessities that are easy to use and understand. Launched with four hero products — a mask, toner, moisturizer, and face wash — Delight Beauty shows off beauty innovation at its finest, with each product thoughtfully featuring its own special twist, like an innovative brush-applicator for mess-free use, or unique shimmering-gel texture. Delight Beauty is dermatologist-tested to ensure it's non-irritating, even for those with sensitive skin.
Kinship
New skin-care brand Kinship doesn't think consumers should have to choose between a luxe product experience and sustainability, which is why it combines science-backed, clean ingredients and recyclable (and extremely Instagrammable) packaging. Kinbiome, the brand's proprietary plant-based pre-probiotic, is at the heart of every product in its lineup — from the mineral sunscreen to the exfoliating lemon AHA pads — to support a strong natural skin barrier.
Hyper Skin
Founded out of the need for an effective, affordable, and accessible solution to hyperpigmentation — a skin concern especially common amongst women of color — Hyper Skin launched in November with Hyper Clear, a vitamin C serum with a blend of effective clean and natural ingredients, like vitamin E, turmeric, and kojic acid. The powerhouse formula was designed to not only lighten and brighten the complexion but smooth fine lines and rough texture, too. With its one sole product already proving effective, this brand is worth keeping an eye on in 2020.
Supernal
Chances are you've already seen Supernal's product on your Instagram feed. Founded by New York City-based creative director Melissa Medvedich — formerly of outlets including XXL and StyleCaster — the brand brings together high-quality botanical skin care and truly beautiful design. Cosmic Glow Oil, Supernal's sole product, was designed to nourish, hydrate, and enhance the skin's natural radiance, for a serious glow-from-within finish. Each glass bottle is hand-blended with organic and all-natural ingredients, and will make for a stunner on your top shelf.
Tower28
Not only does Tower28 create the playful, colorful packaging reminiscent of the early aughts with a sleek, all-grown-up twist, but it looks to make conversations around red, inflamed, itchy, dry and allergy-prone skin a lot less taboo. Founded by Amy Liu, a veteran beauty marketer with brands like Smashbox, Kate Somerville, and Josie Maran on her resume, the brand has introduced accessible products containing clean, non-comedogenic formulas approved by the National Eczema Association. With only four products — including a glossy lip jelly, highlighter balm, facial spray, and a tinted balm for lips and cheeks — Tower28 has you covered for a dewy, hydrated, and colorful complexion.
Alleyoop
Alleyoop was designed for real people with real busy schedules — or people who just don't like to spend much time getting ready. "All of our products are designed to help people score in whatever it is that matters to them in their daily lives," Alleyoop's founder, Leila Kashani, told Vogue. "Traditionally we're taught to try and keep up with wellness and beauty brands, but what if we demand our brands to keep up with our busy lives?" The line includes a selection of both body care and beauty products, all designed to be multipurpose and portable (and TSA-approved). Some of its top-rated products include the Multi-tasker, a four-in-one makeup brush, and the Multi-mood, a compact containing one lip color in gloss, cream, and matte finishes.