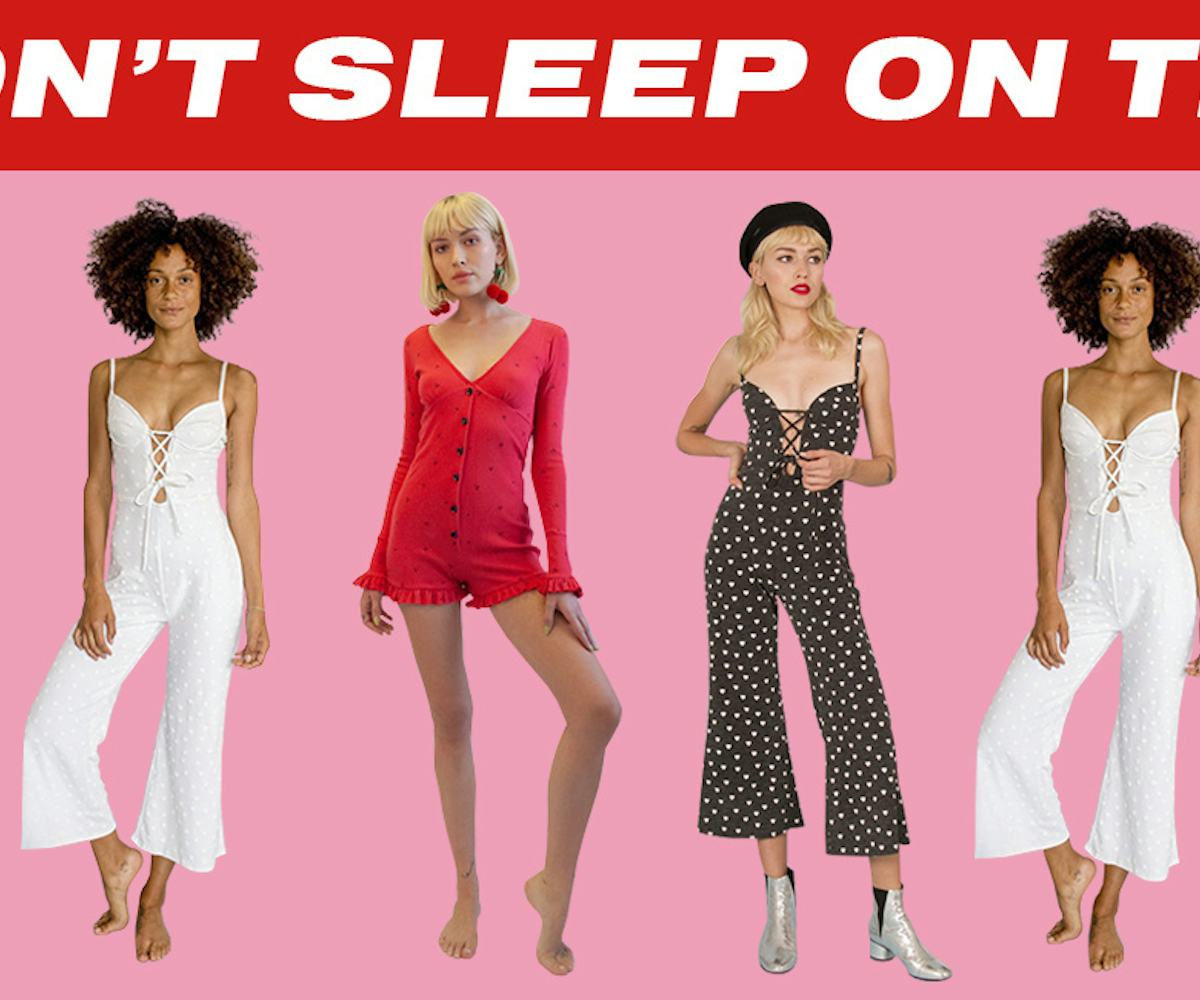 These Are The Pajamas I Actually Wear Out Of The House
Friends don't let friends miss out on all the cool, under-the-radar things they know about, like which little-known beauty brand is low-key making the best highlighter around. And because we consider our readers to be like friends, we gather together all our best finds in our Don't Sleep On Thisseries. Check in every week to see what things we can't wait to share with you.
When it comes to what I wear to bed, I tend to reach for the first thing I can find in my "random" drawer—typically an old T-shirt that's probably stained with hot sauce (like most things I own) and a pair of sweats or worn-out pajama pants. It was only last year that I finally threw out the sweatpants I've had since my senior year of high school—and I graduated a whole decade ago. Basically, I'm not really hitting the sack dressed to impress.
Normally, this is fine, because who am I really trying to impress when I'm fast asleep? However, there are definite situations that call for PJs that have a little something extra. Like, maybe I'm trying to run to the bodega to grab ice cream without having to change, or perhaps—ahem—I'm hosting a special guest. Or, maybe I'm in a rush, and I want to literally wake up, roll out of bed, and run out the door in one swift movement. In these instances, a ratty T-shirt and sweats just won't do.
And for these very moments, I'm glad that I discovered L.A.-based Evewear, possibly the cutest and most versatile sleepwear brand to exist.
The brand's designs are cute and quirky without ever looking like they're trying too hard. They make me feel sexy, but not in an overt way. And, most importantly, many of the pieces can easily be worn outside of the house as incognito pajamas. (Hey—we're not knocking a silk PJ set with heels, but sometimes, you know, you just want to keep it casual.)
For example, take The Girl Next Door Dress. Not only is this a comfy and cozy little frock to catch some Zs in, but pair it with a chunky combat boot? Voilà—you instantly have a tough-but-sweet '90s-inspired grunge look you could wear all day long. Or, take The Free Spirit Jumpsuit. Sure, this one-piece jumpsuit with a built-in bra makes for a great look to hit the hay in, but I could easily pair it with heels and head to the party. (And I'd much rather pass out in this after a night of dancing then change out of some complicated top and mini skirt situation.)
While Evewear's designs are versatile and, simply put, freaking adorable, it's the brand's ethos and story that makes it such a must. Designer and founder Talia Eve not only believes in creating sleepwear that's cute, but cute for our planet, too. All of her pieces are made from sustainable deadstock fabric, all manufactured in downtown Los Angeles, thus supporting the local economy.
I'll never reach for those ratty sweatpants, again.