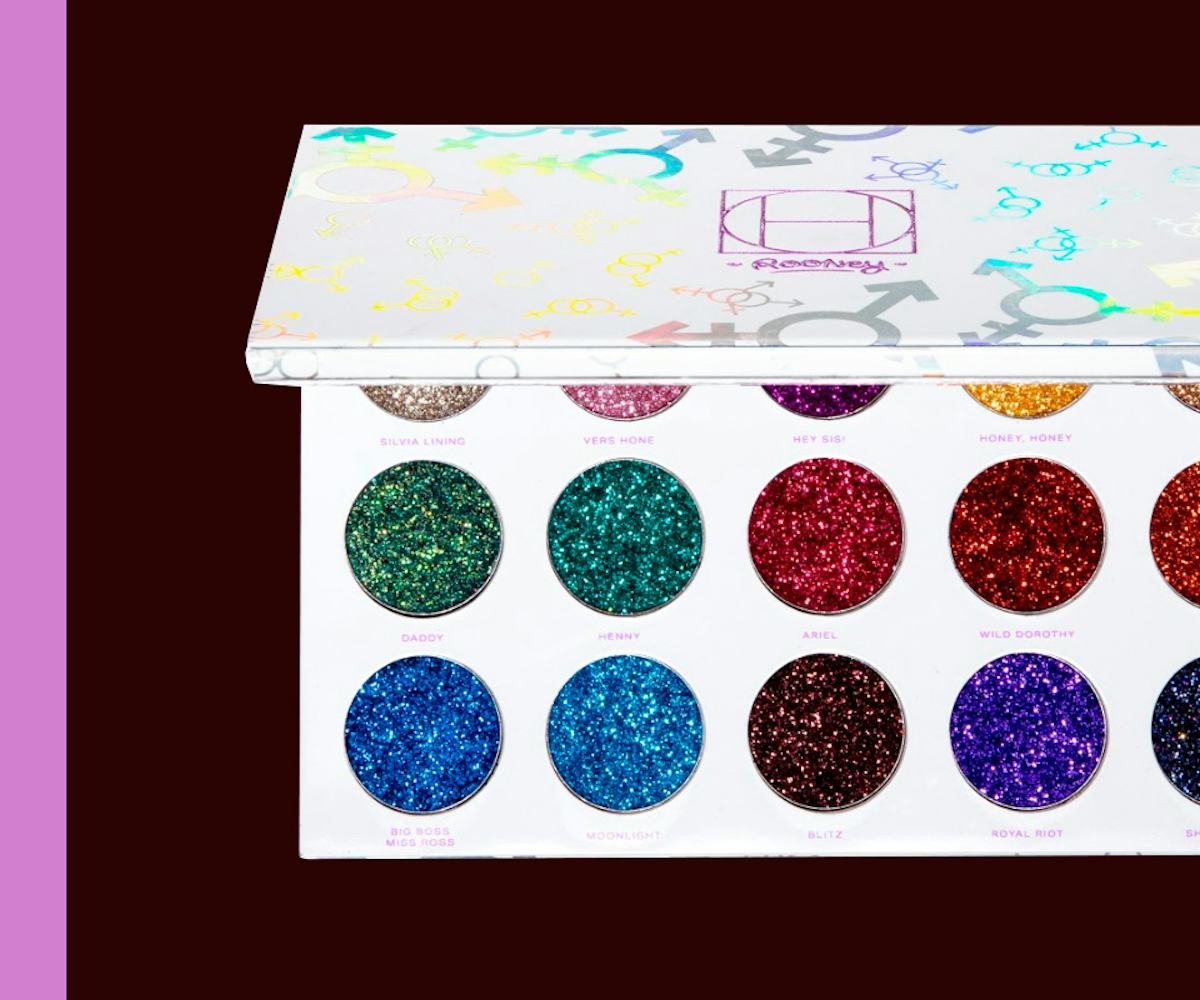 Photo courtesy of HipDot
This Is The Perfect Glitter Palette For Getting That 'Euphoria' Look
Look like a sparkly Rue, not like a sparkly raccoon
Friends don't let friends miss out on all the cool, under-the-radar things they know about, like which little-known beauty brand is low-key making the best highlighter around. And because we consider our readers to be like friends, we gather together all our best finds in our Don't Sleep On Thisseries. Check in every week to see what things we can't wait to share with you.
Back in June, I got this HipDot Legendary palette, because, you know, Pride. Though I was obsessed with how sparkly and bright all of the shades were, I'll admit that I was a little overwhelmed at the thought of applying it. I've been perfecting my eyeliner game for over a decade, but when it comes to eyeshadow, I'm still a total novice. I don't even own eyeshadow primer, I thought. If I try this, glitter will be all over my face in an instant. I relegated it to the back of my vanity, occasionally looking at it when I thought about taking a risk, and then backing down in fear that I'd end up with glitter under my eyes and across my cheeks before I had even left the house.
Then, a few weeks ago, I thought, Fuck it, let's see what happens. Worst-case scenario, I'd just look like Rue from Euphoria with glitter streaks down my face, and that's not a bad look at all! But, it turns out, my worrying was pointless, because not only did my eye-look stay intact, but it did so on a really intense night of partying, smack in the middle of NYFW.
Even without the aid of a primer, the glitter stayed put with ease—maybe a couple pieces fell under my eyes, but not enough to cause a makeup malfunction. I had tapped a bright red onto my lid and blended a deeper crimson to the outer corners for dimension, and was impressed with the ease of application. Throughout the night, I anxiously checked my face in the reflection of my phone, in bathroom mirrors, and in shop windows as I moved from one venue to another. But the glitter stayed right where I had applied it—save a couple stray glints, which is expected, and honestly just had me feeling more like Rue than a raccoon. When I arrived home after the long night out, I noticed that only my mascara had drifted under my eyes.
This result wasn't a fluke: I've used just about all the colors now, and once they're on my lid, they don't go anywhere. I've worn them for full days and nights out, with the same minimal fallout from my first attempt, making me not only a glitter-eye lover but also a much better eyeshadow artist, in general.
Now, this palette stays on me. Any time I'm going somewhere I need to dress up, it's the first thing I think to use. It's in my makeup bag for every vacation—I'm making up for all the time I lost with it by being too scared to try it.
HipDot, Legendary Pressed Glitter Palette, $30, available at HipDot.