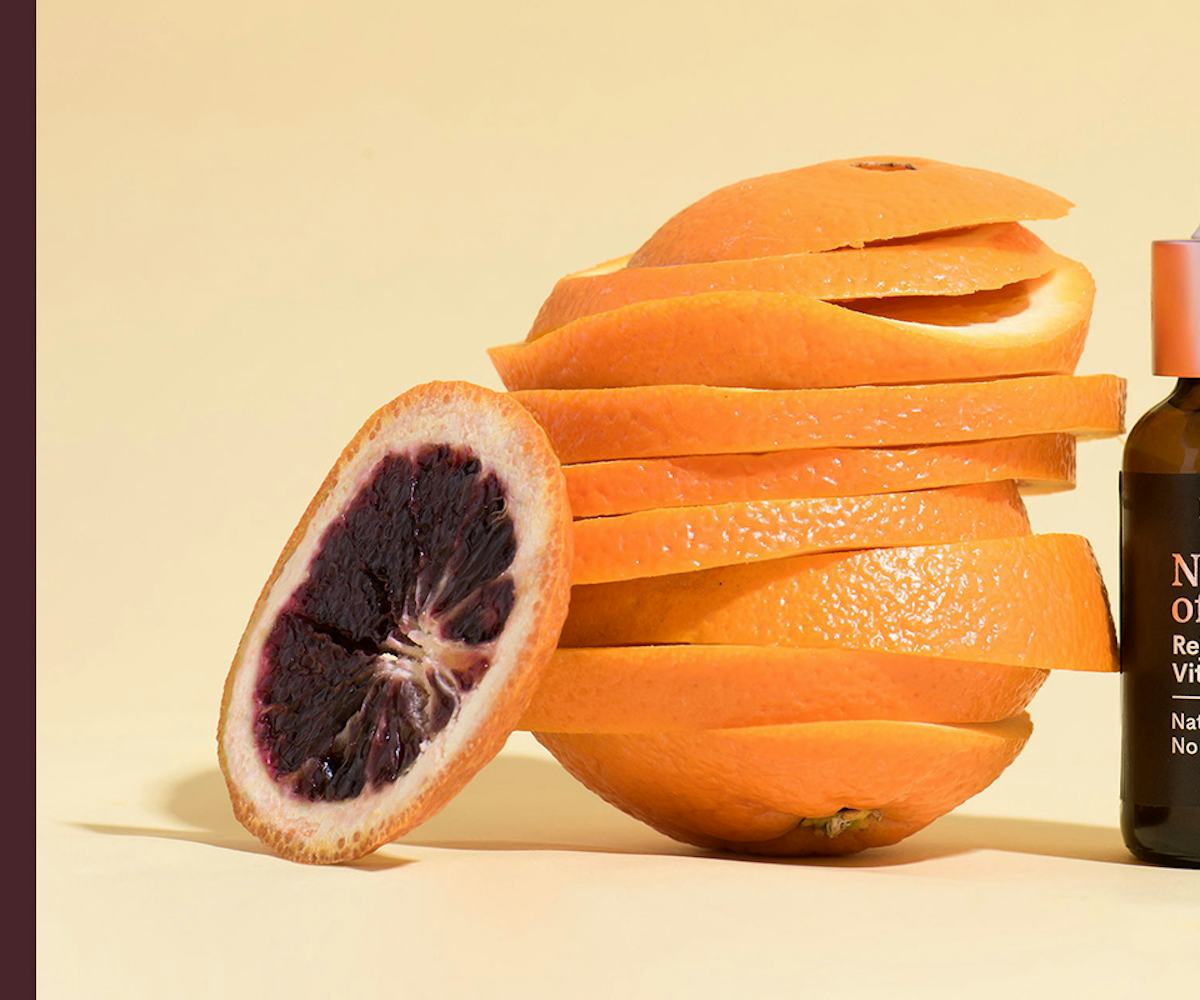 Photo courtesy of Fleur & Bee
This Is The Only Vitamin C Serum That Doesn't Make Me Smell Like Meat
Also, it makes my skin look amazing
Friends don't let friends miss out on all the cool, under-the-radar things they know about, like which little-known beauty brand is low-key making the best highlighter around. And because we consider our readers to be like friends, we gather together all our best finds in our Don't Sleep On Thisseries. Check in every week to see what things we can't wait to share with you.
My girlfriend has this thing she likes to do: After I've done my skin-care routine, she gets a kick out of telling me what my skin smells like. I've heard predictable things like "baby powder" from her with some products, but every time I use a Vitamin C serum, without fail, she tells me I smell like some sort of meat—which, obviously, is not really what I'd like my face to smell like. I've tried many different variations of vitamin C serum and gotten the same results. And it's frustrating, because I want the brightening and hydrating capabilities of vitamin C, but nothing is worth making me smell medium-rare.
This is a common problem with vitamin C serums—meaning, your fave beauty editor or skin-fluencer is probably out there smelling like a Nathan's stand—but, I was not about to have it. I decided that I would try one more brand's serum, see how it smelled, and either quit the stuff cold-turkey or become a devoted acolyte of this new brand. Fleur & Bee's natural and super-affordable Rejuvenating Vitamin C Serum was my last hope. Turns out, I made the best choice I could possibly have in this situation, because not only did it not smell like red meat but it also did wonders for my skin.
As I put a few drops of the serum on my face, I immediately noticed that it not only didn't smell like meat but it actually *gasp* smelled good. In all my vitamin C serum-testing days, I'd never run into one that smelled as fresh as this one, which is as citrusy and effervescent as a freshly made mimosa.
Before you start thinking that I base my skin-care choices around my girlfriend's comments about how I smell, I'll tell you that this product has worked wonders for my skin. Every morning I use it, I see that my skin looks brighter and bouncier than it had before, and the glow stays for the entire day, made more blinding by my choice of highlighter. It lives up to the promises on the bottle, which say that my skin will look refreshed and soothed after I put it on. Before this serum came into my life, I wasn't too keen on taking photos of myself without makeup on, but now I always have my front-facing camera on me.
Bottom line? If you want to smell good and look better, this is the skin-care product for you.
Fleur & Bee, Rejuvenating Vitamin C Serum, $27.99, available at Amazon.
NYLON uses affiliate links and may earn a commission if you purchase something through those links, but every product chosen is selected independently.