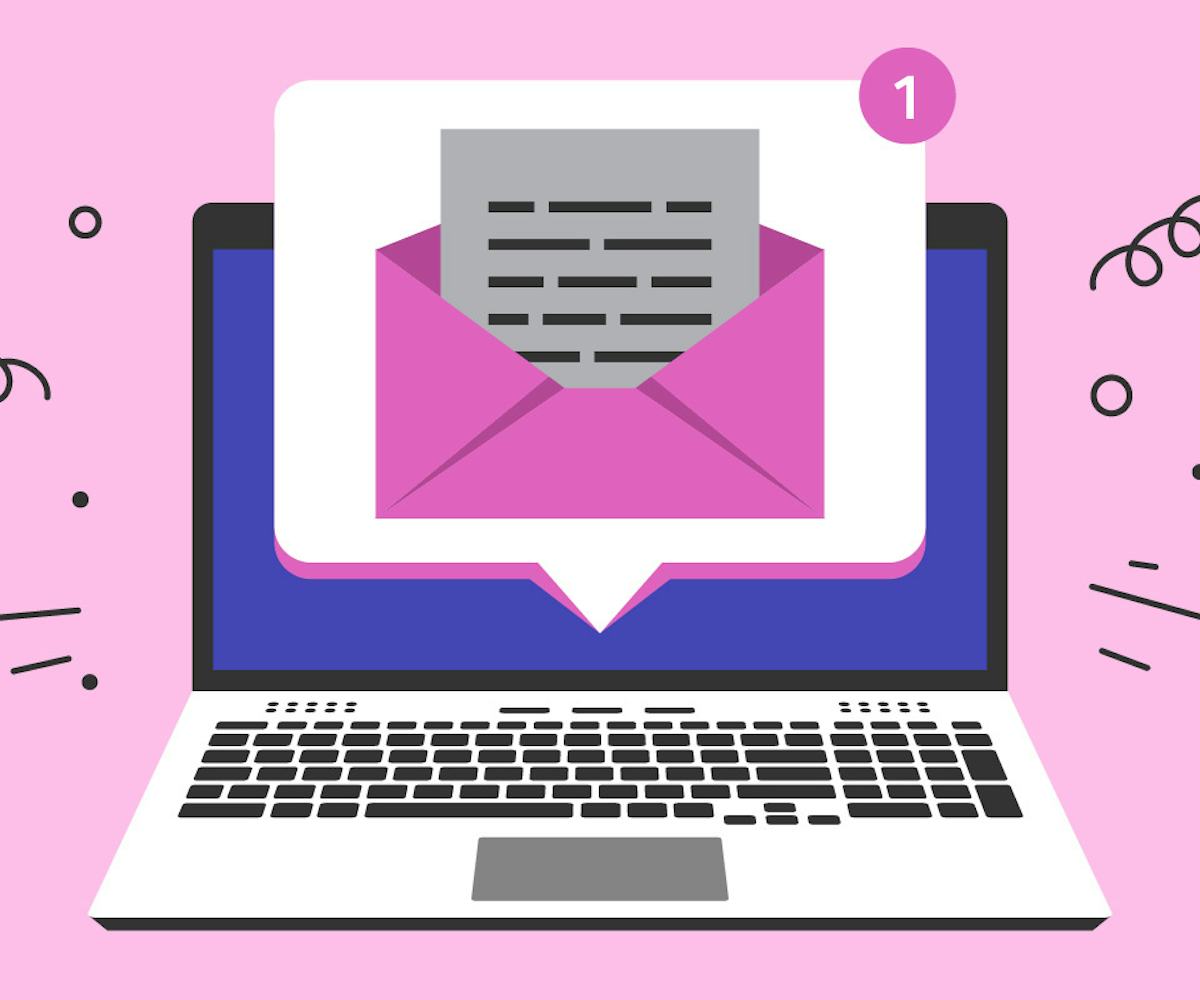 Illustration by Getty Images.
8 Brilliant Newsletters Run By Women
For thoughts on gardening, the planets, and perfume
A couple of weeks ago, the New York Timespublished a story about the boom of newsletters, and somehow they managed not to mention or speak to a single woman newsletter-writer. The internet was baffled! I was baffled! In part because, as one Twitter user mentioned, I wasn't aware men even made newsletters until that very moment.
Not to brag, but we've been up on the newsletter craze here at NYLON for some time now. We've written that they're essentially second generation magazines, and make us want to actually read our email. They've also become, as The Cut puts it, something of an internet "safe space for women." It's where they can write their dreamiest, most bizarre thoughts and send them out to whoever's willing to read them; like a live journal, but more intimate. It's the perfect platform for women.
And so to add to the ones we've already recommended, ahead are some others we love and think you will, too. A lot of them don't come regularly and just arrive in your inbox whenever their creator has something to say, which almost makes them feel all the more special. It conjures up the long-ago feelings of getting physical mail from a friend: unexpected, yet always welcome.
Noughticulture by Alice Vincent
Author and writer Alice Vincent makes urban gardening poetic with her meditations on plants, life, and love. There isn't an underlying theme, and it's hard to say when her words will pop up in your inbox, but the latest, a reflection on the equinox and the gradual arrival of spring in London, includes lovely lines like this: "To open the balcony door is to let the outside in. It smells like new day on these mornings, cool and fresh and earthy, the tendrils of some distant woodsmoke. London before the grime covers everything in day."
Our Planets, Ourselves by Rachel Howe
Rachel Howe, also known as @smallspells on Instagram, offers up a more in-depth version of her astrological-focused posts in newsletter form. It'll cost you $8/month but, as she outlines, when we become more in tune with the planets, we become more in tune with ourselves. And as our design assistant, Lindsay Hattrick outlines, her insight is "always so eerily spot on and illuminating."
Sentences by Darcie Wilder
The concept of this newsletter is simple. As our social media director Annalise Domenighini explains, "Sentences by Darcie Wilder is a newsletter where she lists the best/worst/weirdest/most affecting sentences she's read all week." A straightforward yet novel concept.
Fermentation & Formation by Jenna Wortham
There are a lot of platforms in which you can consume content from Jenna Wortham. You can listen to her and Wesley Morris talk about pop culture and politics on their podcast Still Processing, you can read her wax poetic about Beyoncé on the New York Times website, but our favorite might be her tiny, tiny letter. Its arrival is announced with symbols or emojis in the subject line and inside is stuff like advice on how to get through the winter (lots of chamomile, described as "golden orbs framed by filmy white frills, sunstars in miniature"), and taking the pressure off starting over in the new year. The emails are brief and sporadic, but they pack enough insight to make us feel a little bit lighter and a little bit wiser after reading.
Tender Lil Newsletter by Jessica Hopper
"Jessica Hopper's Tender Lil Newsletter is just that, a tender little newsletter full of ruminations and things," says Domenighini. And we should all try to infuse a little tenderness into our lives every now and then.
The Dry Down by Rachel Syme and Helena Fitzgerald
Scent lover or not, you'll find something to adore about Rachel and Helena's heart notes about perfume. Our favorite iteration is something they call The Six in which they each pick three perfumes around a theme (last month's was aldehydes, the one before that was back to school). Just be careful because their metaphors, which include describing perfumes like "someone else's memory of their youth" or like "biting down on a dental instrument as a child—that painful zing that zips through your skull followed by bubblegum mouthrinse" have been known to mesmerize and definitely make beauty writers everywhere very envious of their skills.
Girls' Night In by Alisha Ramos
Our managing editor, Irina Grechko, had this to say about every homebody's favorite newsletter: "Arriving every Friday morning, Alisha Ramos' Girls' Night In—a newsletter that's unapologetic about our desire to, well, stay in—is filled with links to articles that you would rather cuddle in bed with than go out on a Friday night. The accompanying book club is also worth noting, with excellent selections in the past ranging from Nicole Chung's All You Can Ever Know to Tara Westover's Educated."
The Concept of Waffles by Ruby Tandoh
Okay, well, the last time author and cook Ruby Tandoh sent out a newsletter was June of 2018, but that's because she's been busy with her book and, we don't know, eating? Life happens! But we're confident she'll return to us with her thoughts about quitting your job and clementines and being a salty bitch soon enough. You can read her archive here in the meantime.