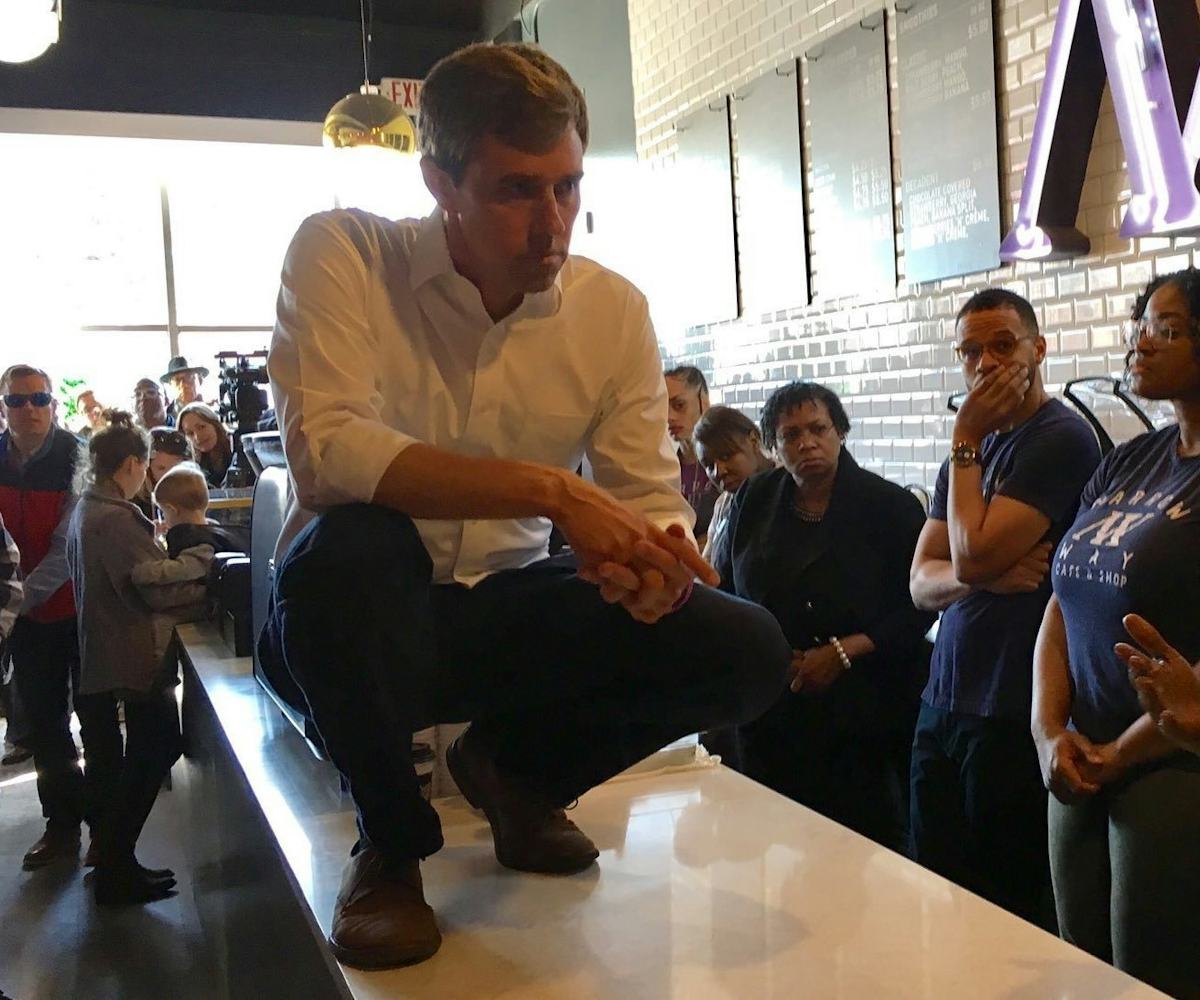 Photo via @JBillinson Twitter
Beto O'Rourke: Auditioning For 'Coyote Ugly' Or Running For President?
Since Beto O'Rourke announced that he's running for president last week, he's made quite a few speeches in bars to hype up his campaign. At pretty much all of these events, though, O'Rourke seemingly can't help but stand on the bar counters instead of on the floor.
Many Twitter users have pointed out that O'Rourke spends his time at these events perched on bar counters, making his speeches from there or just chilling at a higher altitude than his supporters. There's even a Twitter account dedicated to posting photos of O'Rourke on elevated surfaces. And, after the millionth photo of him seemingly making a home up on a bar counter instead of standing on the ground like a normal person, I had to wonder whether it was a pointed decision.
Maybe O'Rourke isn't actually running for president at all, but is just using his platform to subtly audition for a reboot of Coyote Ugly? Perhaps his choice to hold events at venues that have bars he can stand on is a slick announcement that there's already a new Coyote Ugly movie in the works, and he's starring? I'm not sure why else he would be up there all the time: IMDb notes that he's 6'4", so he definitely doesn't need the extra height.
But, seeing as O'Rourke was in a punk band when he was younger, we could definitely see him making a punk remake of the 2000 film. He seems more qualified for that than for the other role he's auditioning for right now.