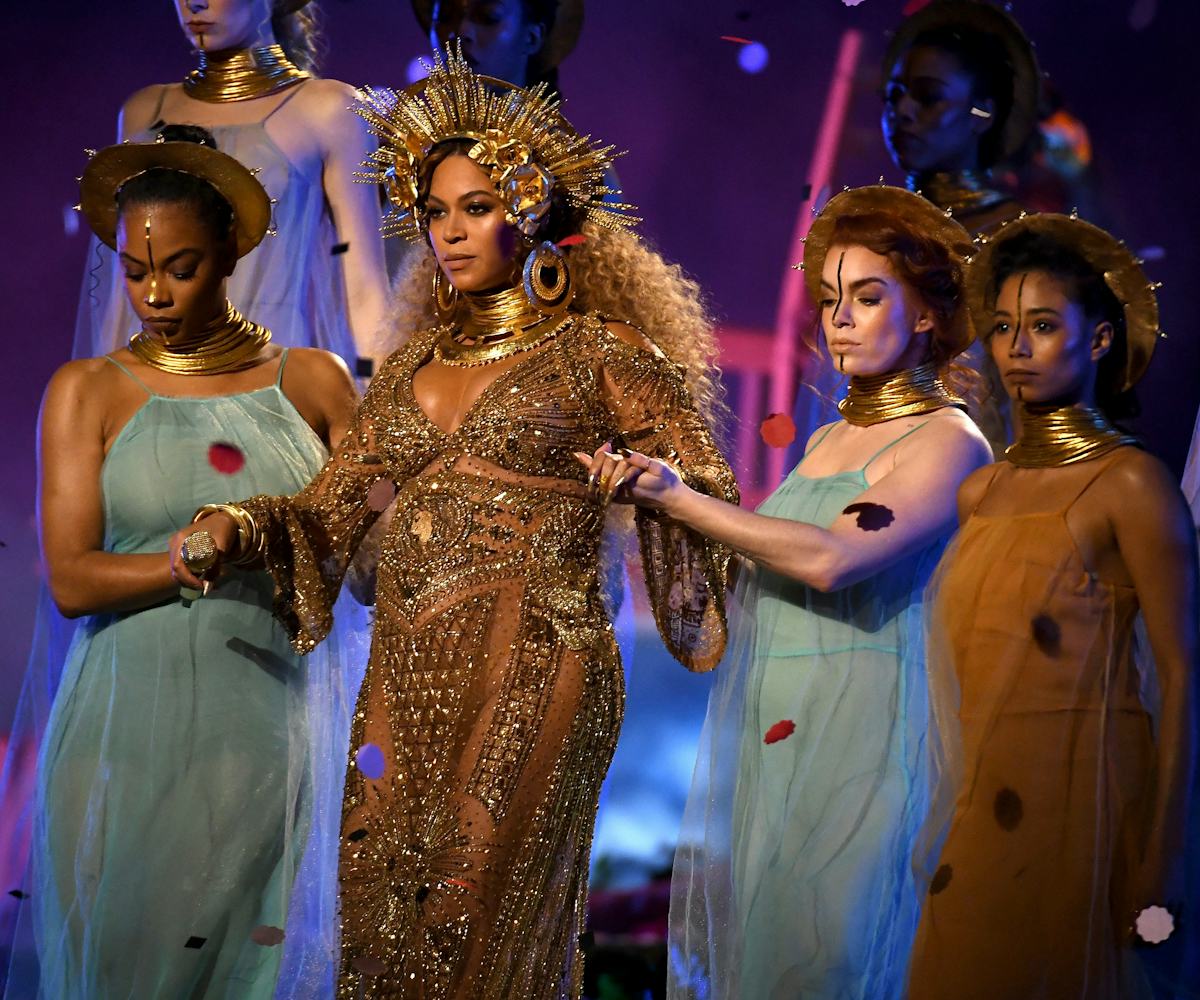 Photo Kevork Djansezian / Stringer / Getty Images.
3 Years Later We've Finally Acknowledged The Best Song On 'Lemonade'
It's not "Formation," "Sorry," or "Hold Up"
The access barriers to Beyoncé's masterpiece, Lemonade, have finally been lifted. Today, on the three-year anniversary of the album, it is available on all streaming platforms. (Prior to that, it was only available on Tidal and Apple Music.) The Beyhive hasn't wasted any time diving back into the project that thrust our Queen even further ahead of the curve while enmeshing her even deeper in Black musical and cultural traditions. And apparently, it's true that hindsight is 20/20 because it appears that we have finally come to our senses about which song is the best: "Love Drought."
"Formation" slaps in the club, in the car, and at any Black Lives Matter rally. "Hold Up" is good in any hood with international appeal. And "All Night" is a near-perfect love song for any occasion. But "Love Drought" just hits differently. It's beautiful, haunting, and heartbreaking; but the bass won't let you stay still while you listen to it. The Beyhive is enchanted by it now more than ever.
Not all of us were so late.
We knew that the emotion of it was overwhelming.
We will not accept contrary opinions about it.
And let us never forget Beyoncé's watery performance during the 2016 Grammys.
"Love Drought" is just THAT girl.
Case closed.