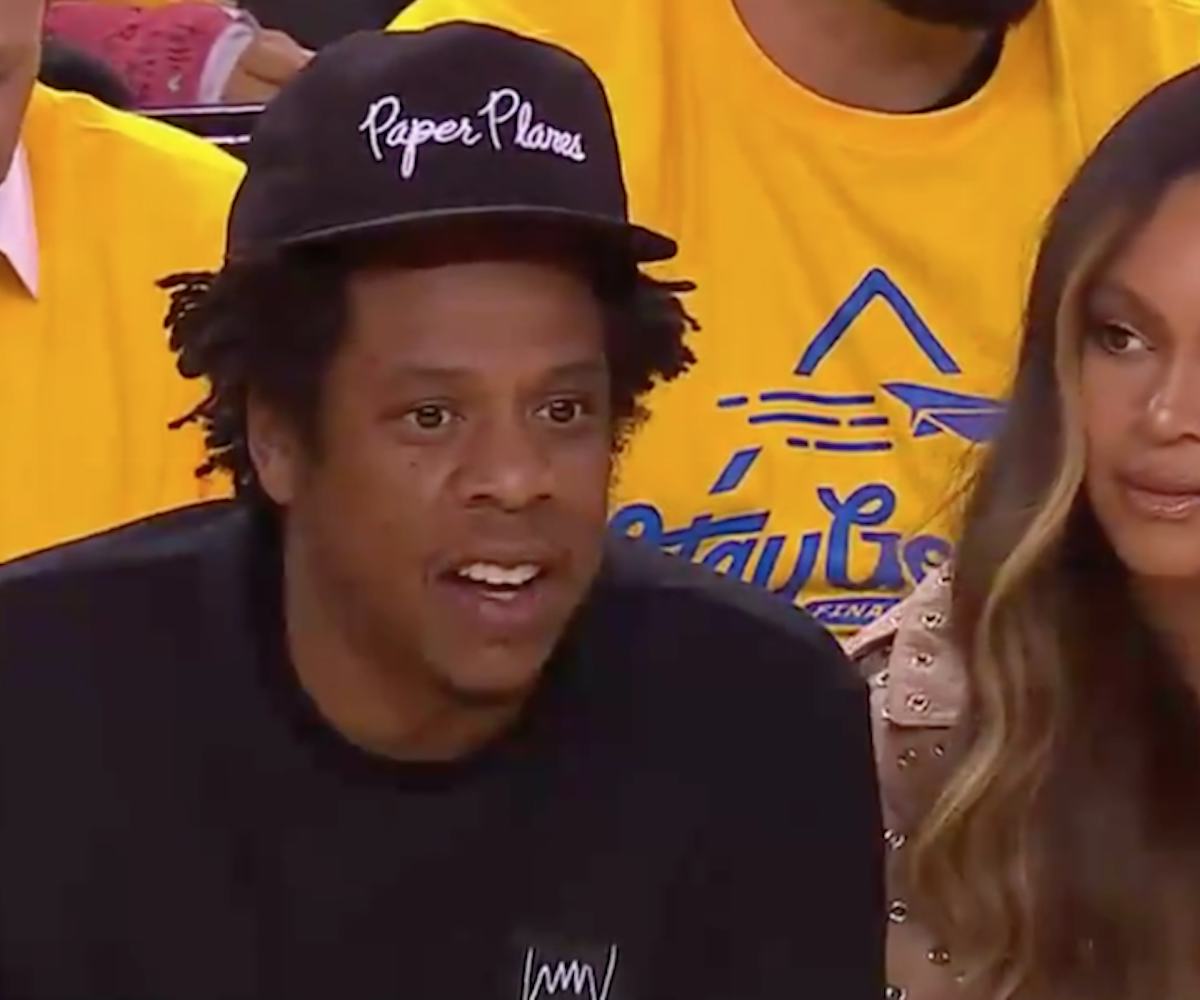 Beyoncé Was Unamused By This Woman Leaning Over Her To Talk To Jay Z
This reaction is hilarious
Beyoncé's face couldn't hide how she felt when a woman sitting beside her and Jay Z at the third game of the NBA Finals decided to lean forward over her to talk to her husband. How dare she disrespect our Queen? While ESPN originally shared the clip to show off that Bey and Jay Z were sitting courtside, the Beyhive immediately took notice of Bey's unimpressed reaction at the audacity of the woman next to her.
"Beyoncé definitely didn't think that tonight of all nights that she'd have to hit a woman with a shoulder nudge in rare Burberry," Brandon Caldwell wrote to Twitter, "But here we are."
Others pointed out that the woman beside Bey definitely didn't pick up on the singer's body language, offering up how they'd feel if they saw the annoyance come out from the singer. "I would leave the earth if Beyoncé looked this ready to smack me," Kara Brown wrote, and honestly same; I'd evaporate right then and there.
Do you see that swivel away? Bey is having none of it. None of it!
A paparazzi shot had some fans thinking the mystery woman got removed from her courtside seat after pissing Bey off. It turns out though, the woman who dared to speak over Beyoncé was Nicole Lacob, wife of Joe Lacob, who owns the Golden State Warriors who were playing that night. She'd just risen to go speak to someone else when the cameras snapped the photo.