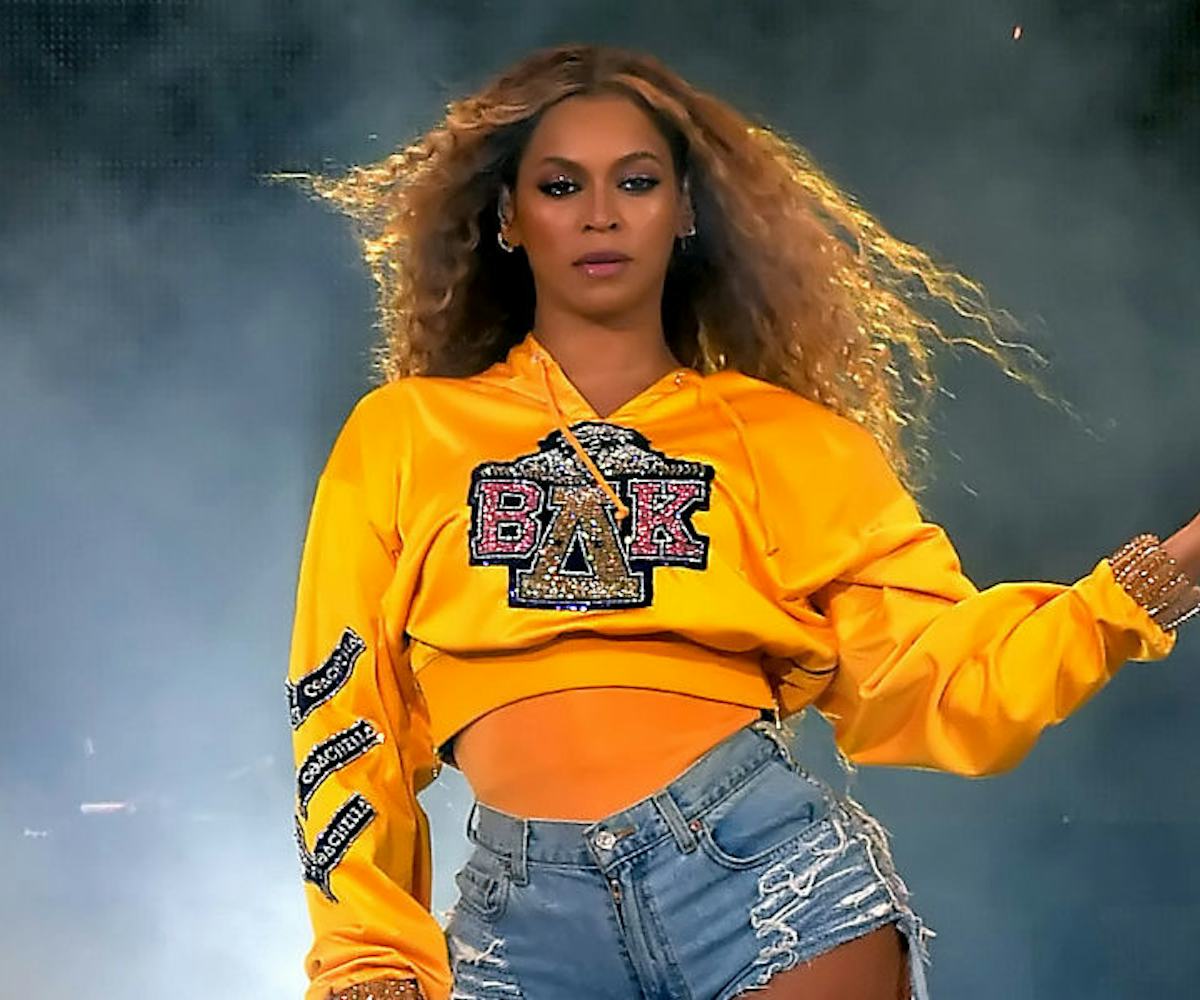 Photo by Kevin Winter/Getty Images for Coachella.
Beyoncé Apparently Turned Down A Deal With Reebok Because Of Lack Of Diversity
Following news of Adidas partnership, it has been revealed that other brands wanted to work with her
Yesterday, news dropped that Beyoncé and Adidas are teaming up to relaunch Ivy Park; the partnership will also make her a creative partner for the brand. Now it has been revealed, by ESPN writer Nick DePaula, that she was juggling other offers as well.
In a video posted by the Beyoncé Legion to Twitter, DePaula says that Under Armour, Jordan, and Reebok all tried to court the singer. He didn't go into detail as to why things didn't work out with the first two but, when it comes to Reebok, she apparently turned down the partnership after calling out the brand's lack of diversity.
DePaula recounts a story in which the singer walked into a meeting with Reebok, where the brand had a presentation and potential products set up. According to DePaula, "[Beyoncé] kind of took a step back and said 'is this the team that'll be working on my product?'" Someone from the brand answered yes, and she reportedly replied, "Nobody in this room reflects my background, my skin color, and where I'm from and what I want to do." So, she left.
DePaula outlines that the deal, for Beyoncé, is about more than just putting her name on a shoe: "it's about having an imprint on the company, impact in terms of diversity."
And that, friends, is what we call a boss move.