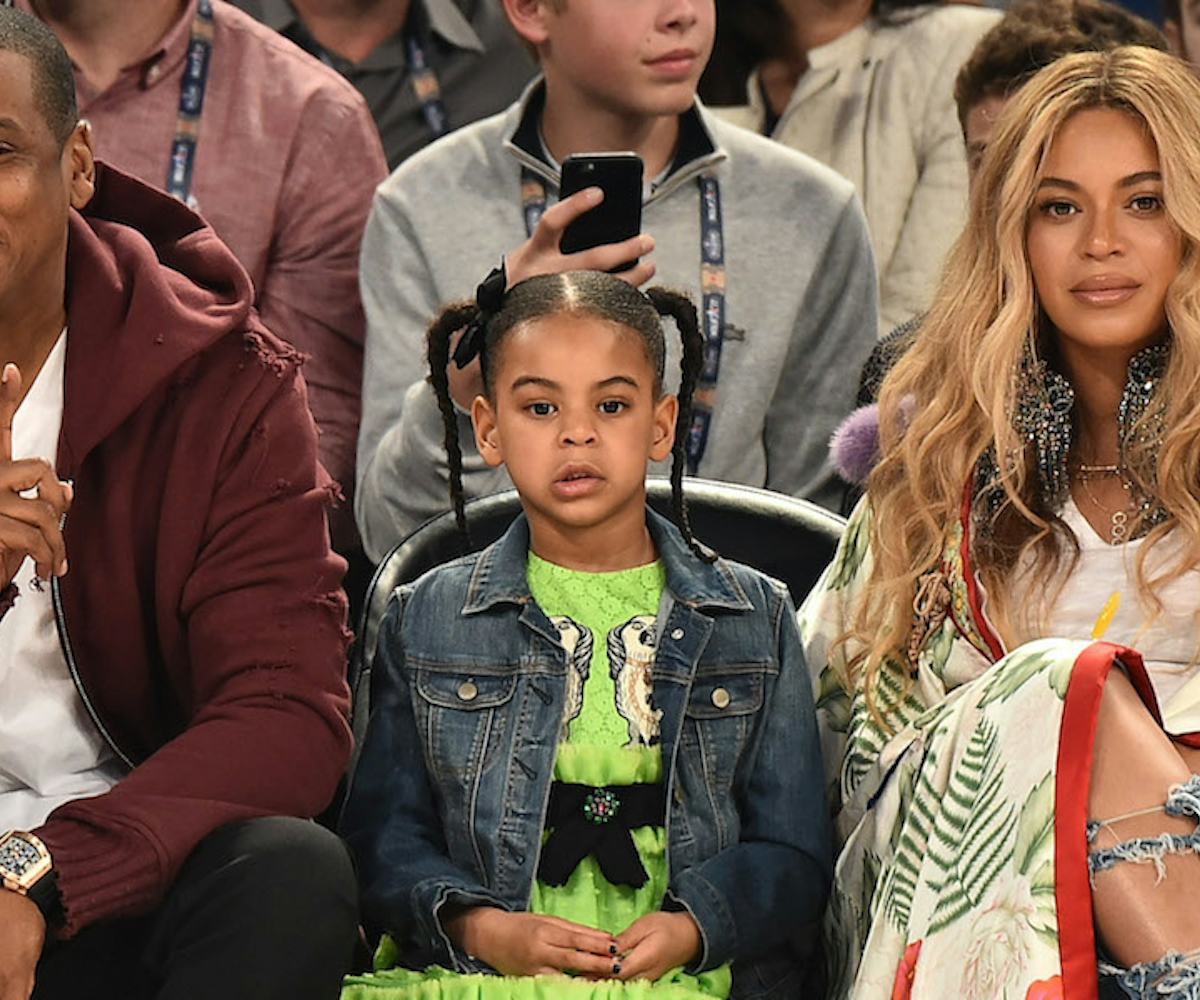 Photo by Theo Wargo/Getty Images
Someone Leaked Photos Of Beyoncé's Twins, And The Beyhive Isn't Happy
This is why we can't have nice things
Despite Beyoncé and Jay Z's fiercest efforts to keep images of their twins, Rumi and Sir, from reaching the public, a portrait of the children with big sister Blue Ivy has been leaked—and the Beyhive isn't happy about it.
As reposts of the image of the adorable trio are swiftly being taken down by Twitter, fans are pointing out that the photo was a total breach of trust and shouldn't be re-shared to respect the wishes of the Carter family. It feels like a totally innocent wish to be able to fawn over cute family photos, but, when they're shared without the knowledge or permission of the parents, it's an issue.
Hopefully, this wasn't enough to push back new solo music from Beyoncé back to 2099 like one fan suggested, but, if she's anywhere near as petty as me, it'll be even longer than that.
Previously, fans have seen a photo of Rumi and Sir taken from behind, which Beyoncé posted to her site last December. Bey has yet to comment publicly about the leak, and it does not seem that anyone knows who leaked the photo in the first place, but it is clear that the Beygency is all over shutting it down ASAP. What you put online is forever, except when you have the power of the Beyhive behind you.