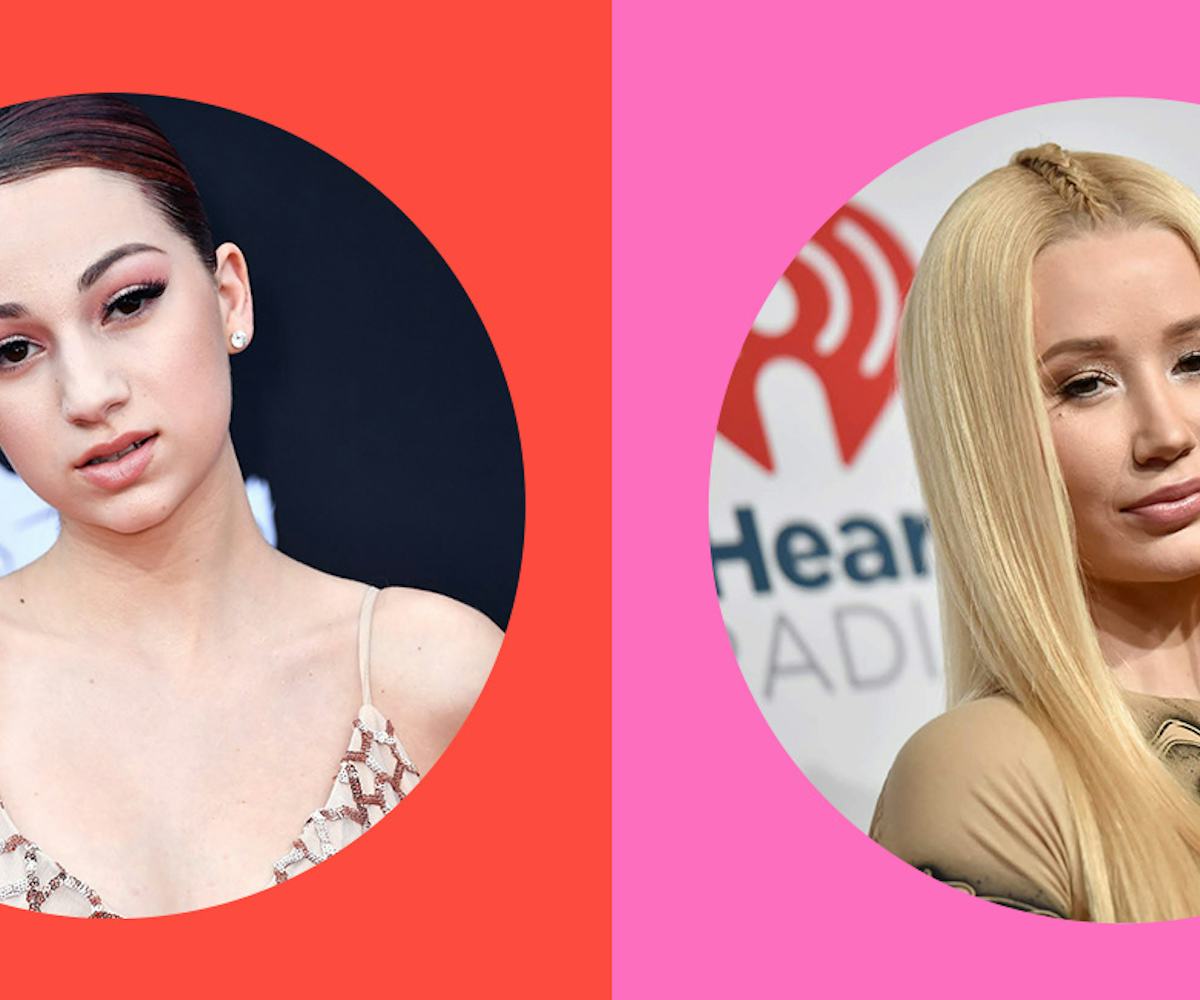 Photos by Frazer Harrison and David Becker/Getty Images
Bhad Bhabie Threw A Drink At Iggy Azalea At Cardi B's Party
Bhad Bhabie lived up to her stage name at Cardi B's Fashion Nova party and apparently tried to start a fight with Iggy Azalea unprovoked. It was all caught on tape (because, of course, it was), so you can relive all the drama even if you weren't there.
Bhabie, aka Danielle Bregoli, became an internet sensation after a brief stint on Dr. Phil, where she coined her memorable catchphrase, "Cash me outside, how bow dah?" Fast-forward to today, she's a rapper and beef-starter, throwing her drink across a loosely packed room at Azalea.
Azalea filmed a selfie reaction video showing the damage done by the drink, and it doesn't look like Bregoli's drink-tossing skills are quite up to par yet—Azalea's hair was only damp on the front-right side of her head.
It didn't stop there. After the party died down, Azalea stated that she was too old to get caught up in childish drama in a series of Instagram story videos and tweets. She's so ignoring Bregoli, right after she gets done ranting about it.
Something tells me this won't be the last we hear of this beef.