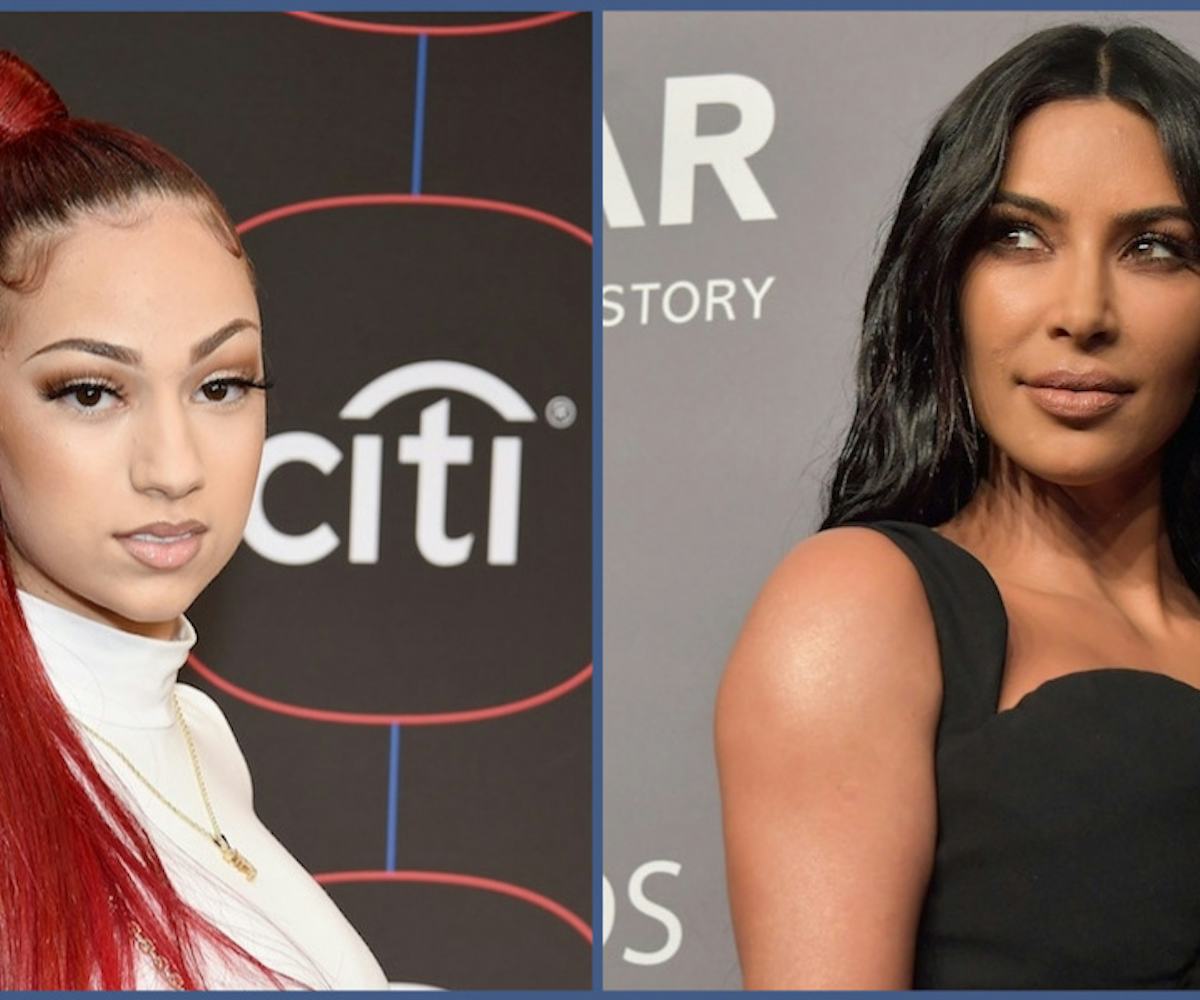 Photo by Gregg DeGuire, Michael Loccisano/Getty Images
Bhad Bhabie Couldn't Care Less About That Time She Met Kim Kardashian
Bhad Bhabie is a bhad bhitch with no time for a TBT. When Paper tweeted out a photo of Bhad Bhabie, aka Danielle Bregoli, posing with Kim Kardashian West while dining out with the caption "I think about this a lot," Bregoli pulled the ultimate power move and captioned the tweet, "I don't." No emoji, no further explanation, not a care in the world.
The photo dates back to July 2017, less than a year after Bregoli stepped onto the Dr. Phil stage and threatened the live studio audience to "cash" her outside. According to a report from Metro U.K. published at the time, Kardashian West had absolutely no idea who the viral star was, but accommodated a picture after being introduced to Bregoli by a third party. Bregoli posted the image to Instagram with the caption, "See, I can play nice too," but clearly those niceties have an expiration date.
Earlier this year, Bregoli announced a series of lucrative deals, including her first ever reality show airing straight to Snapchat Discover. Additionally, Bregoli signed a $900,000 deal as the new face of CopyCat Beauty, advertising dupes of popular beauty products, and her influence has been major. Since the partnership, CopyCat Beauty has increased from under 10,000 to over 120,000 followers on Instagram alone. Clearly, Bregoli has her mind on dropping music and getting money, and not the time she was under-appreciated by a Kardashian.