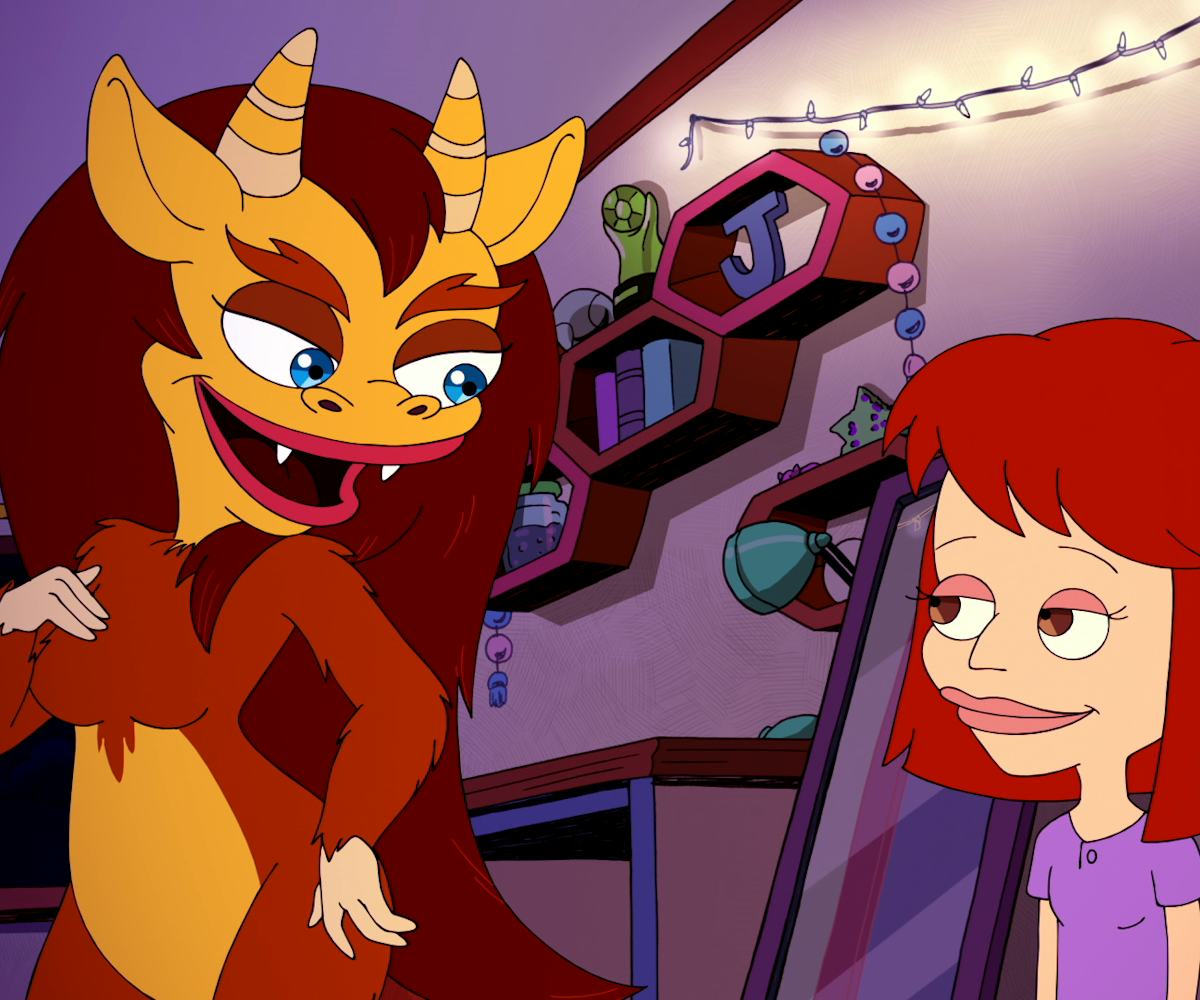 Photo courtesy of Netflix.
'Big Mouth' Valentine's Day Special Is (Prematurely) Cumming
So is Nick in the trailer for it
If you thought the Chilling Adventures Of Sabrina Christmas special was the only one-off episode worth your time, think again. Big Mouth, the animated Netflix series about the woes of puberty, is throwing their hat in the ring with an upcoming Valentine's Day special. "My Furry Valentine," a reference to the monstrous hormone monsters (and monstresses) that guide the main characters in the show, will be available to stream on February 6.
Our awkward middle school favorites are all trying to bring their A-game for Valentine's Day, and per usual their hormones and the adults in their lives are standing in their way. Nick (Nick Kroll) ejaculates while at the lunch table, Andrew (John Mulaney) wants to impress Missy (Jenny Slate), Coach Steve (Kroll) made himself a girlfriend out of inanimate objects, and Matthew (Andrew Rannells) bought a shirt from Topman that "screams bottom."
Big Mouth has already been renewed for a third season, with an unknown release date. Hopefully, this special will hold us over until we can get another full dose of pre-teen angst, premature ejaculation, and painfully funny memories of our own journeys in sexual development.
Set an alarm in your phone and be prepared to run yourself a bubble bath (in the key of Maya Rudolph). In the meantime, check out the trailer below.