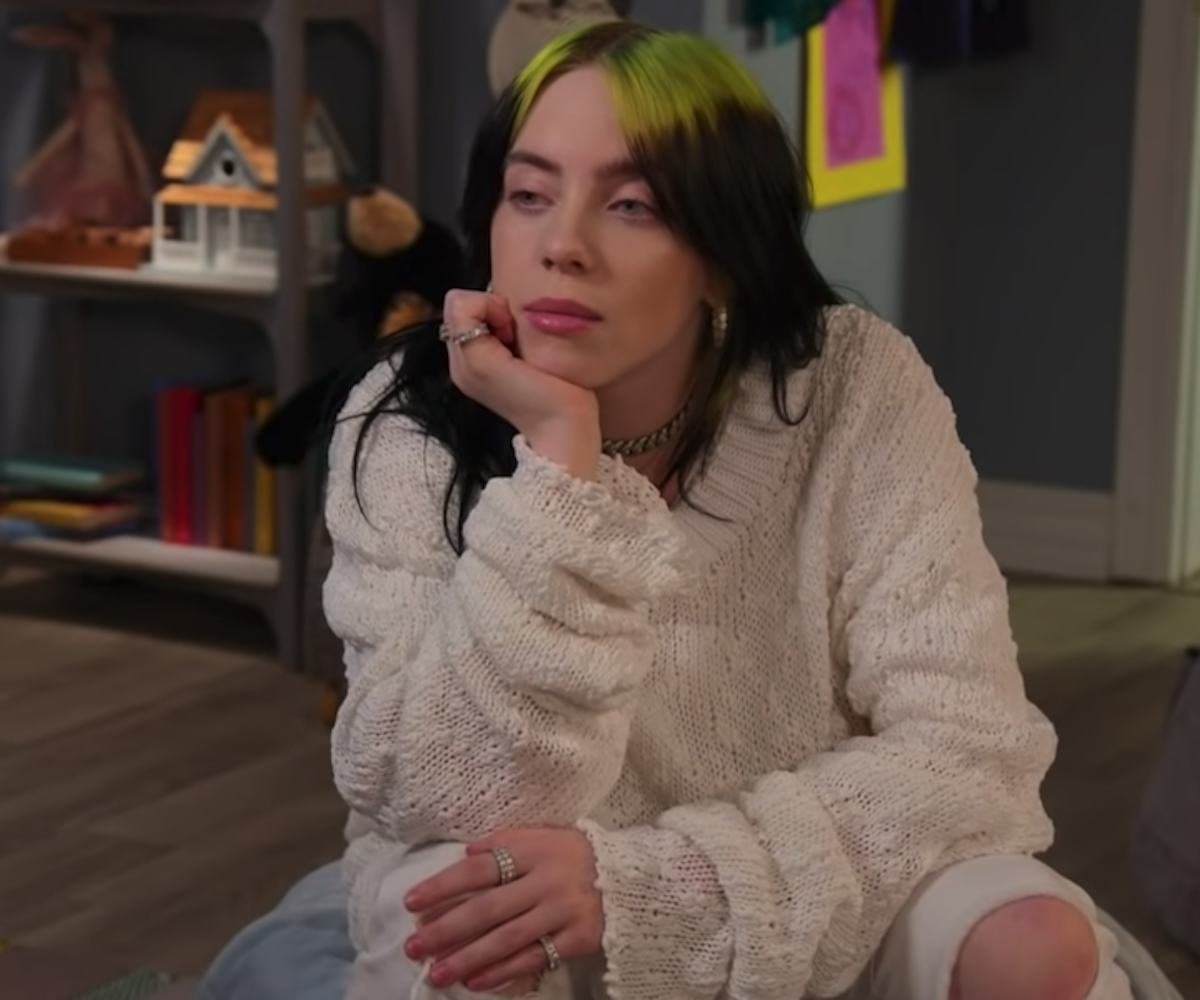 Screenshot via YouTube
Billie Eilish Asked Kids Where We Go When We Fall Asleep
Their answers were both weird and adorable
When Billie Eilish stopped by Jimmy Kimmel Live! on Thursday, she had the opportunity to get one of her biggest questions answered by a crew of small children. The bedroom-pop singer and 2020 Grammy nominee posed her album's titular phrase, When We Fall Asleep Where Do We Go?, to a handful of pajama-clad kiddos, and their answers ranged from adorable to downright wacky.
"You could pretty much go anywhere," the first child, Atticus, said to Eilish matter-of-factly, listing off a myriad of time periods one could return to. Eilish switched up the questioning for the next kid, asking him where his parentsgo when they fall asleep, and she certainly did not expect to find out so much about their lives. "They just stay in their bed and sometimes when they just wanna... take off their pajama shirt," he said to Eilish, who could hardly stifle a laugh. The rest had a wide range of exciting dream destinations, from fighting zombies to bringing a horror-movie character into their home... for fun. Ah, to be a child. It seems like some of these stories could make for killer song inspiration for Eilish, should she need it.
Watch the full video below.