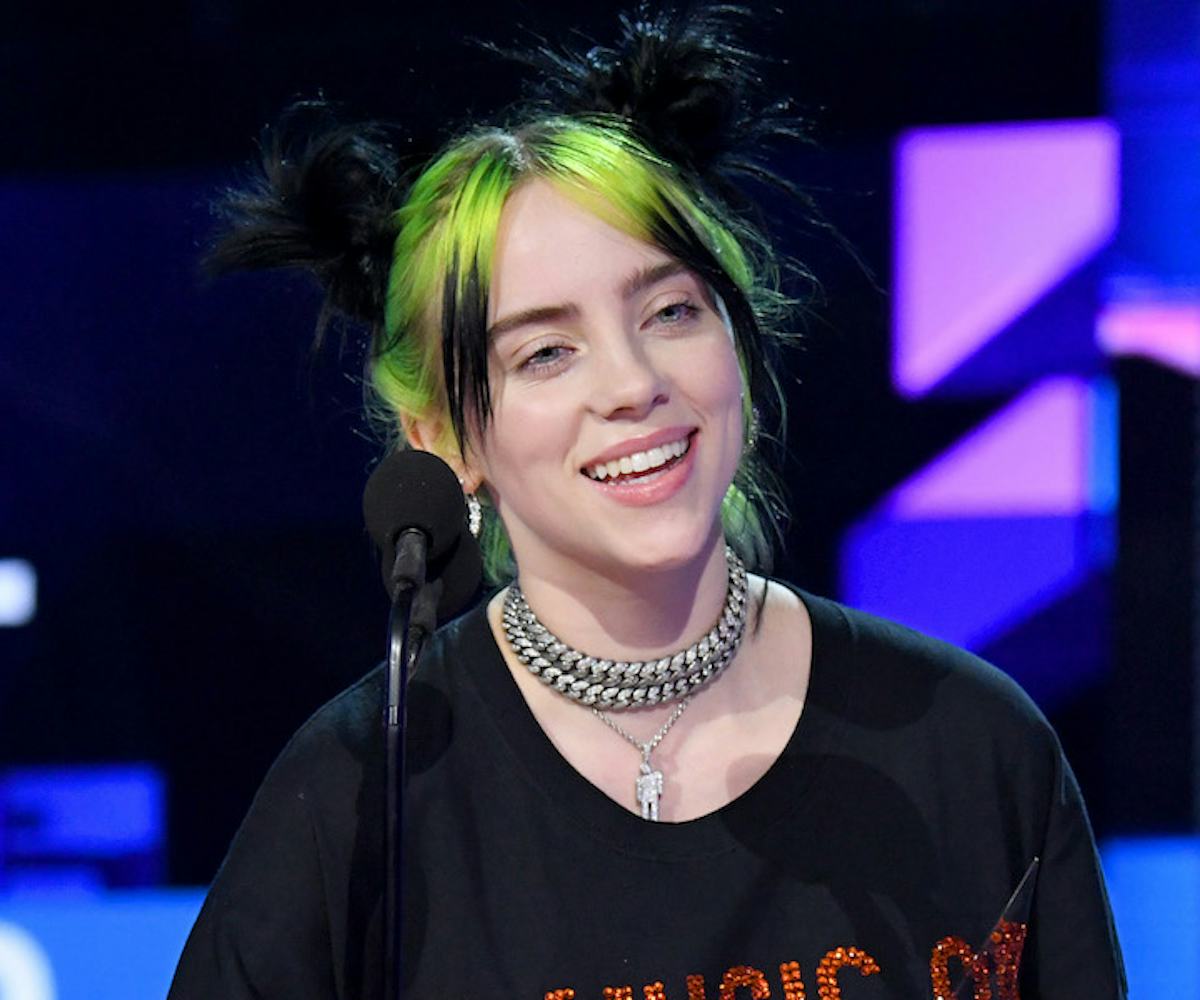 Photo by Jeff Kravitz/AMA2019/FilmMagic for dcp
Wait, Why Are People Trying To Cancel Billie Eilish?
The stans are up to no good
Billie Eilish is facing a steady stream of hate on the internet right now, and it's coming from one group in particular: Lady Gaga stans, aka Little Monsters. Gaga's stans have started using #BillieEilishIsOverParty on Twitter in response to a new interview with Eilish, in which the young singer very briefly reacted to Gaga's iconic meat dress.
In the video, Eilish says, "I grew up watching the Grammys. We all did. I used to judge all the girls' dresses. I barely paid attention to the music. It's very cool to be in the world of being nominated at all, so," at which point her brother Finneas hops in with a question: "Was the meat dress a Grammys event?" Eilish looks away as Finneas brings it up, before offering up a single, drawn-out "yikes." That's it! Eilish is vegan, so there's one super solid explanation for her reaction right there. Plus, who wasn't thinking yikes when they first saw the meat dress?
See the moment for yourself below, and hop on Twitter if you'd like to assist in breaking up the #BillieEilishIsOverParty.