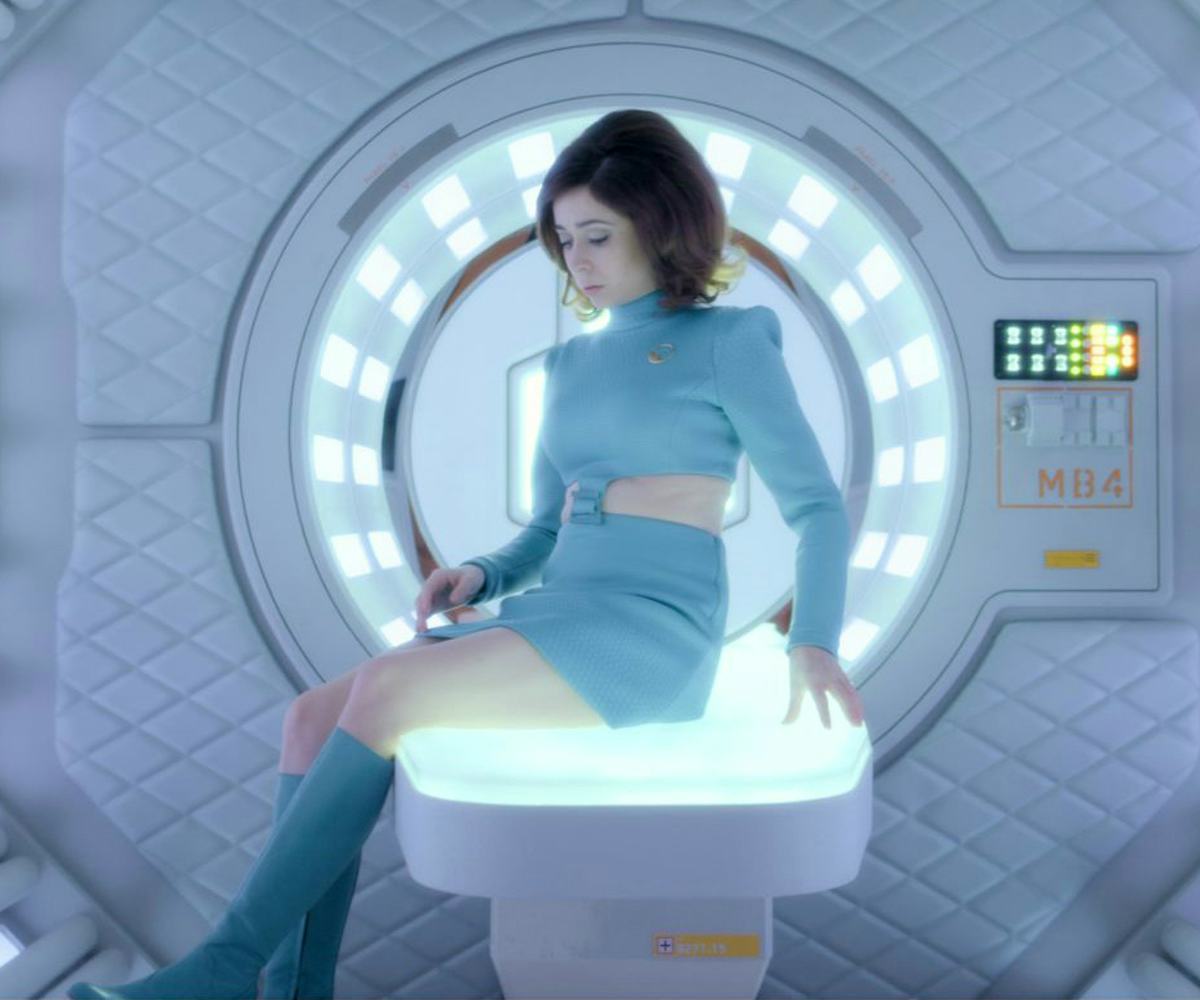 Photo Courtesy of Netflix
'Black Mirror' Season 5 Has A Release Date
Netflix revealed the release date of Black Mirror Season 5 in a tweet, before quickly deleting it, according to a report by Forbes. Should this deleted tweet be accurate, Black Mirror will hit the streaming platform on December 28—in case you want to take a deep dive into all-new dystopias to get you feeling just the right level of terrified before celebrating the new year.
According to the tweet, shared in a screenshot to Mirror, the premiere season episode is titled "Bandersnatch," referencing the name of an "ill-fated game" from 1984 according to some fan-sleuthing done by Twitter user @jeeveswilliams.
Earlier this fall, fans were excited to find out that the upcoming season would include a choose-your-own-adventure episode. Along with this excitement came massive disappointment from fans as Black Mirror creator Charlie Brooker shut down the idea of sequels to popular episodes "White Bear" and "San Junipero," according to The Wrap.
Hopefully, fans won't experience any more disappointment and that the new season actually airs this month.