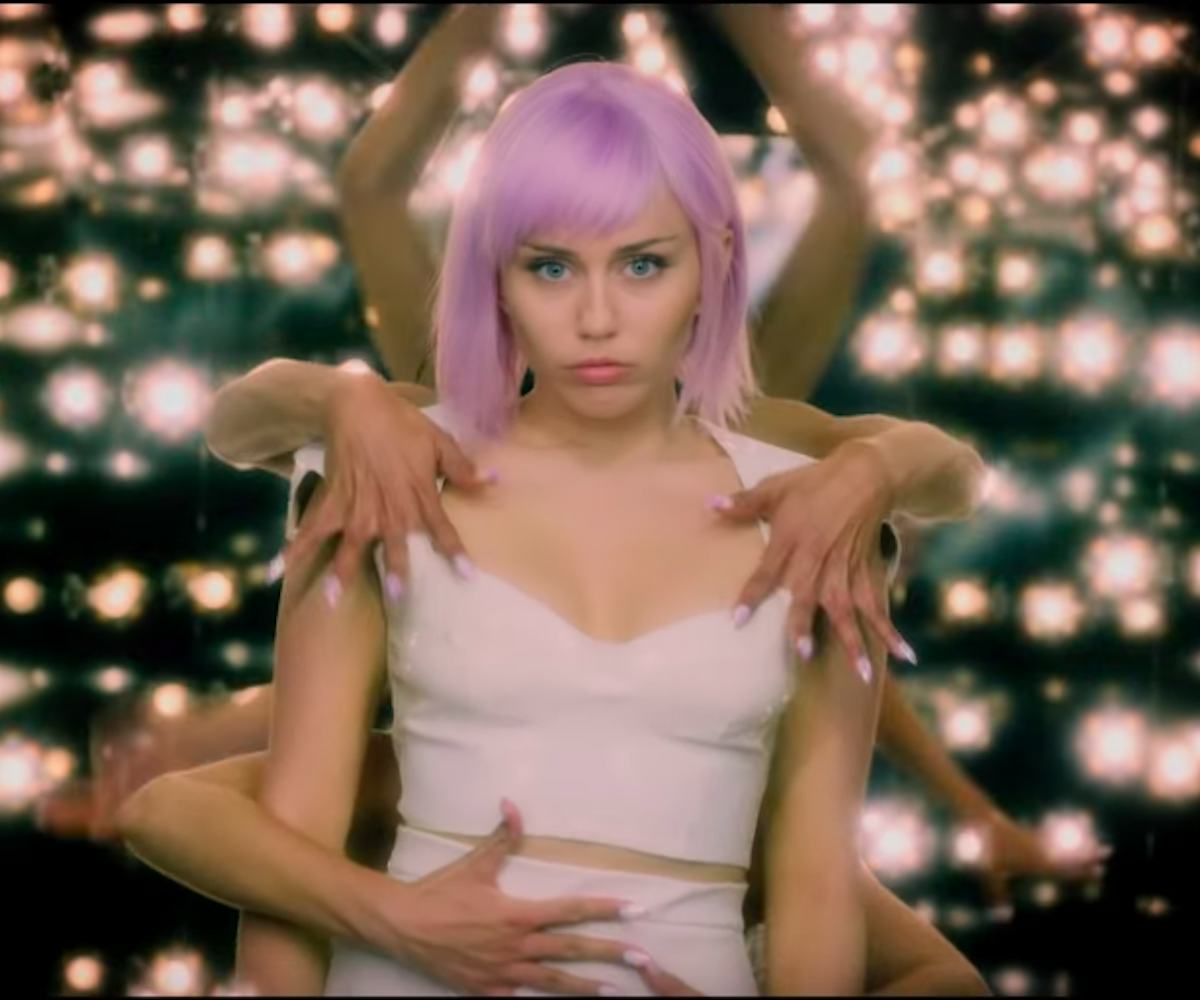 Screenshot via YouTube
Miley Cyrus Is Still A Pop Star In The Dystopian World Of 'Black Mirror'
The trailer for the series' fifth season dropped today
Netflix has released the first trailer for Season 5 of Black Mirror, and it gives us a tantalizing peek at all the plots of the forthcoming season.
The trailer hints at episodes featuring a man who is driven to violence because of the world's obsession with their smart phones; another man who is tired of his domestic life and tries a new technology to escape it; and a girl who has no friends at school and instead relies on a robot "friend" to make her feel good about herself. We saw a few familiar faces in the trailer, like Anthony Mackie (Avengers: Endgame) and Topher Grace (Venom), but we were most excited to see Miley Cyrus in the role she was born to play: pop star.
Cyrus was confirmed to be a part of the fifth season last year, but other than the fact that she would star in an episode, we knew little about her involvement. In this new trailer, however, we see that she's basically the futuristic version of herself. Clips reveal that she's a big pop star performing for thousands of people, though she might just be over it. A woman tells Cyrus' character to "knock 'em dead," but Cyrus doesn't look like she's too excited to do just that. We get it! It must be exhausting enough to be a pop star in our regular world, imagine how tiring it is in a dystopian future.
The fifth season of Black Mirror will be available to stream starting June 5 on Netflix. Watch the first trailer, below.