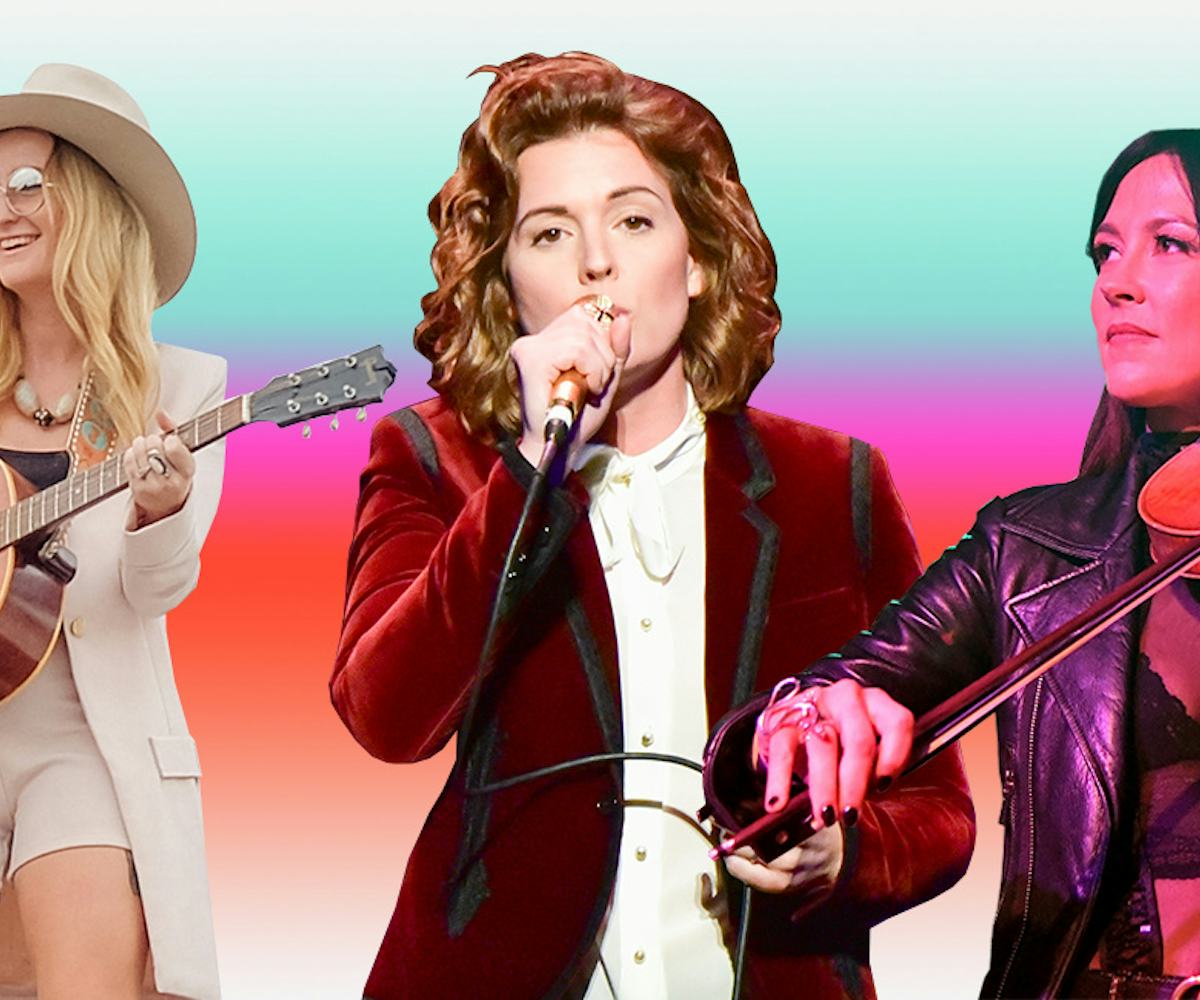 Photos by Jason Kempin/Getty Images, Rodin Eckenroth/Getty Images, Erika Goldring/Getty Images
Brandi Carlile, Margo Price, And Amanda Shires Form New Supergroup
The Highwomen have already worked with Sheryl Crow
Amanda Shires has revealed to 91.9 WFPK that she is joining forces with Brandi Carlile and Margo Price for a new supergroup, The Highwomen.
Shires admits to the radio host that she's not sure she's supposed to be talking about this (oh well), but that the women are currently deep in the writing process and are set to record in March. So far, Shires says that she has a few songs co-written with Carlile, as well as a handful with George Strait songwriter Jim Lauderdale.
The name of the supergroup is a play on male country supergroup The Highwaymen, founded back in 1985 with Willie Nelson, Johnny Cash, Waylon Jennings, and Kris Kristofferson. Though I'm sure Nelson would beg to differ, Shires clarifies that the "high" in The Highwomen is "as in exalted... not stoned." She then nervously adds, "I mean I'm sure being stoned is fine, it depends on where you are and all that. I'm not advocating anything, or un-advocating."
Later on in the interview, Shires says that The Highwomen plan to welcome guest members and have already worked with Sheryl Crow. "Any women that wanna come in man, it's all-inclusive, it's not like man-haters," she added.
Hear the entire interview, here. From January 30 to February 3, Carlile, the most nominated woman at this year's Grammys Awards, and Price, who's nominated for Best New Artist, will perform at Carlile's "concert vacation" Girls Just Wanna Weekend. Meanwhile, Shires is currently on tour in support of her album To The Sunset, released last August.